TOP PERSONAL INJURY LAW FIRM IN GREATER LOS ANGELES
The Dominguez Firm is one of the most widely recognized and successful personal injury law firms in Greater Los Angeles, with a proud success record of over Half a Billion Dollars won for accident victims, across the entire state. For over thirty years our firm has championed the rights of Californians, representing individuals and families in thousands of cases involving serious accidents and injuries.
Our firm is founded on three core values: Dignity of the individual, excellence and service. As a proven powerhouse personal injury law firm, we're uniquely distinguished and pride ourselves on having a diverse legal staff of over 120. Our diligent teams provide the necessary compassion, legal know-how and results to the Greater Los Angeles demographically diverse communities, in multiple languages.
READ MORE
Our firm has a strong reputation for outstanding service; a long history of serving clients and changing their lives for the better with notable results. Our unrivaled expertise continues to bring many injured victims to our Greater Los Angeles award-winning personal injury law firm.
The firm's excellence and litigation prowess are recognized by other lawyers that refer the seriously injured to The Dominguez Firm. Our attorney staff has been recognized, awarded, and honored by top professional attorney associations, as well as by client testimonials, which highlight our distinguished success record.
If you have been injured in an accident and are looking for a personal injury lawyer, the attorneys at our personal injury law firm are amongst the best in the profession. Each client is assigned an eminent personal injury attorney. They work with the firm's supervising personal injury attorneys and our robust, expert team of legal, investigative and technical staff, to ensure every client receives the best legal representation possible.
If you're seeking an accomplished personal injury lawyer in Los Angeles, our firm is staffed with the top Los Angeles personal injury attorneys. If there is NO RECOVERY, there is NO FEE! Call 24/7 for a FREE CONSULTATION: 800-818-1818.
With law offices locations in Los Angeles, Beverly Hills, Long Beach, Orange, Riverside, Oxnard, Sacramento, San Jose, San Bernadino, San Diego, and Bakersfield, The Dominguez Firm deploys its resources after an accident, at a moment's notice 24/7.
Get the strength of The Dominguez Firm on your side on a NO RECOVERY, NO FEE basis! Call 24/7 for a FREE CONSULTATION: 800-818-1818


At The Dominguez Firm each case and client is unique. One of the pillars of the firm's success and continued growth is the exceptional personal service provided to clients. Clients are treated like family. Our extensive client testimonials and outstanding rate of referrals from current and prior clients are testament to our philosophy. The Dominguez Firm is a real law firm, with caring personal injury attorneys who offer real results.
READ MORE
After suffering the trauma of a debilitating injury, we understand of the many needs and concerns that may arise, such as obtaining the best medical evaluations, opinions and care for your injury, dealing with your pain and disability, conducting urgent investigations to secure vital and time-sensitive evidence, resolving car property damage, continuing with financial and familial obligations, ambulation and transportation concerns and others. We have vast experience with assisting injured clients with these and other concerns. We regularly work with many of the leading medical specialists and may arrange for needed medical, surgical, hospitalization, long-term rehabilitation care, pharmaceutical, durable medical equipment and services, all based with a lien on your case, as he have done for thousands injured clients. Our aim is to assist the best way possible in that gap between your period of recovery and the resolution of your case.
Let our law firm handle the investigations, medical bills, insurance companies, claims and legal process, adjusters, property damage, and assist with any needed medical care to give you the peace of mind to focus on your health.
On qualifying cases we may be able to arrange for a monetary loan, secured solely from the anticipated proceeds of your case, to assist you while you are unable to work. We will be by your side step by step along the road to recovery and until the resolution of your case.
We can come to your home or hospital at a moment's notice on a NO RECOVERY, NO FEE basis! Contact us 24 hours for a FREE CONSULTATION: 800-818-1818.
The investigative prowess of The Dominguez Firm is on your side. Unlike many injury law firms that must contract out vital and time-sensitive needed investigative work, The Dominguez Firm is equipped with its own in-house team of exceptionally experienced, talented and dedicated investigators. The investigators are available 24 hours at a moment's notice to secure pivotal and time-sensitive evidence, and typically arrive within one to two hours of a new accident case call within the five-county Greater Los Angeles area: Los Angeles, Orange, Riverside, San Bernardino, and Ventura. The success of a personal injury case often depends on prompt and proper investigations to prove negligence. At all times possible, The Dominguez Firm strives to conduct the most vital investigations of a new accident case prior to the insurance companies being able to fully deploy their investigative resources. The defendant insurance company most often will seek to deny negligence. One of the pillars of the success record of The Dominguez Firm is the collaborative work product of its team of highly experienced and bilingual investigators. The legal eagle investigators and our trial lawyers at The Dominguez Firm will go the extra mile for you!
In serious injury cases, the top trial personal injury lawyers of The Dominguez Firm take a team approach to ensure you get the very best representation possible. These cases may include traumatic brain and spinal cord injury, severe burn, amputation, disfigurement, wrongful death, and severe orthopedic and organ injury cases.
The Dominguez Firm's award-winning team of trial lawyers are among the best in the profession. Several of our personal injury attorneys have been recognized and honored by renowned national, State and local professional legal associations and organizations. Meet our attorneys.

The Dominguez Firm has a proud 96% success record on injury cases*. Since 1987, the firm has successfully resolved thousands of personal injury and work accident cases throughout Southern California and has a distinguished record of recovery of over $500 Million in verdicts and settlements for people injured in accidents.
Our vast scope of experience has resulted in a successful track record in a variety of cases. Our personal injury attorney team has obtained results at or in excess of a million dollars in car injury accidents, work injury accidents, truck injury accidents, pedestrian injury accidents, bus injury accidents, construction injury accidents, gate injury falling accidents, automobile injury accidents and other types of cases.
READ MORE
For over 30 years, the firm has built a wide network and gained valuable experience working with leading medical specialists in serious brain injury, spinal cord injury, wrongful death, orthopedic injury, amputation injury, burn injury, disfigurement injury, hand injury and organ injury cases. The extent of our network and experience are important factors in our success record.
The Dominguez Firm's team of personal injury attorneys excels in serious injury and wrongful death cases, with a hard-fought and well-earned success record of over 50 cases at or in excess of a million dollars. If you have been injured in an accident, our award-winning personal injury lawyer team is ready to help you! Contact us today for a FREE CONSULTATION at 800-818-1818.
After a serious accident, you want a law firm with a long and proven success record. Our main job as your lawyer is to protect your rights, prove liability and ensure you receive the maximum compensation you deserve for all your damages. Oftentimes injury cases are resolved because one or both sides seek to negotiate a settlement without a trial. This is especially so if the defense knows that your law firm has the strength, experience, resources and results that warrant the defense to pay up and get out of dodge to avoid going to trial. From years of dueling, the well regarded and known injury attorneys on both the plaintiff and defense sides are often familiar with each other in the Greater Los Angeles areas, and know which injury attorney law firm warrants a higher result. If you seek to file an injury claim, our law firm can help you get the justice and top compensation you deserve.
REINA CASTRO

WORKPLACE ACCIDENT
I was working as a security guard when a defective metal door fell and injured my knee. The owner of the property, where the door was located, had refused to accept responsibility. The Dominguez Firm took my case to court and won a jury verdict of $2,534,632. The Dominguez Firm is the best!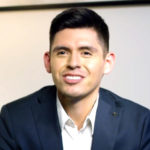 JAVIER PEREZ

PEDESTRIAN ACCIDENT
Over a year after a car struck me in a cross-walk, the driver's insurance company offered me less than $6,000 for my injuries. The Dominguez Firm fought hard for me and got me a verdict of over $29,000,000. If you are involved in a serious accident, don't settle for less, call the best!
MARICELA PEDROZA

TRUCK ACCIDENT
I decided to call The Dominguez Firm because I needed an experienced lawyer that handles these type of cases. I received $3.5 million for my case, and happy with the outcome. I would recommend The Dominguez Firm to anyone that is looking for the best.
OUR FIRM WILL FIGHT FOR YOU ON A NO RECOVERY, NO FEE BASIS!
The recent
indictment
of two owners of the Schlitterbahn Water Park on charges of second-degree murder after a ten-year-old boy was decapitated on one of the park's slides has sparked substantial scrutiny into theme park safety.
The #Metoo Movement has once again thrust the problem of sexual harassment to the forefront of public discourse. Incredibly powerful and high profile men in Hollywood, news media, music, politics, publishing, academia
Imagine this scenario: after a grueling day of work, you stop by Safeway on your way home to pick up some kale and toilet paper. While walking down the Bathroom and Cleaning Supplies aisle,
What Should I Do If Injured in an Accident?
First, seek immediate medical treatment. Call 911 or request someone to call for an ambulance, if necessary, and request for police to come to the scene to write a traffic collision report. Emergency personnel may arrive to the scene and may transport you to the closest hospital. If given the choice, opt for going to the emergency room to make sure you receive immediate medical attention. If pain or symptoms persist after your accident, do not hesitate to go to the hospital or your primary care physician for immediate attention.
Second, if you are able, gather all necessary information about the parties involved in your accident, including gathering insurance information, driver's licenses, and witness contact information. Take photographs of the scene, vehicles involved, and your injuries. If police arrive to the scene, do not admit fault to the police officer prior to our firm conducting a thorough investigation. Follow up with the police department and get a copy of the incident report, or if you are unable to do so, we are happy to get this information for you.
Third, call us promptly for a free consultation regarding your accident and injury at 800-818-1818.
Should I Speak to an Attorney about My Accident?
If you have been injured in an accident, you need to consult a powerhouse law firm with experience in handling personal injury claims. Do not speak to anybody else about your case before speaking with an attorney, especially any representatives from the other party's insurance company. The Dominguez Firm has over 30 years' experience in handling and winning thousands of personal injury cases. For a free case consultation and evaluation, contact the Dominguez Firm at 800-818-1818.
What Information Do I Need to Provide My Attorney?
Everything related to your accident, including a Traffic Collision Report, photographs of the scene, vehicles, and/or injuries, insurance and contact information for all parties and witnesses involved, medical records and billing related to your treatment, and anything else related to your accident. If you do not have all this information, don't fear. The Dominguez Firm is equipped with investigators and ample resources to collect all necessary information to ensure you have the strongest case possible.
How Long Do I Have to File a Lawsuit for My Accident?
In California, there is a two-year statute of limitations to personal injury claims for individuals 18 years of age and over. If a lawsuit is not filed within two years following your accident, your right to compensation for your claims may be lost. There are important exceptions to the two-year rule, such as claims for minors or claims against a governmental entity. A claim against a governmental entity must be filed within six (6) months of the incident, and then a lawsuit must be filed six (6) months after a rejection of the claim by the at-fault governmental agency. These nuances and exceptions could make or break your case, so it is imperative you contact an experienced attorney immediately for a free consultation at 800-818-1818.
How Much Is My Case Worth?
It is difficult to gauge the value of your case soon after your accident, as there are several factors that determine a case's value, such as the severity of your injuries, the insurance liability limits of the at-fault party, the percentage of fault for involved parties, the pertinent insurance company's evaluation policy, the defense law firm's skill or lack thereof at trial, your law firm's reputation for winning big trial verdicts, and many more factors. That is why it is important to contact us for a free consultation at 800-818-1818.
What If I Was Uninsured at the Time of the Accident
Your recovery may be limited. Under California law (Proposition 213) a driver must hold valid automobile liability insurance. If you have been involved in an accident and you did not hold valid liability insurance coverage, your recovery may be limited to your "economic damages". These include things like medical bills and damaged property. However, you may not be able to recover "non-economic damages." These include things such as your pain and suffering, the inconvenience an accident causes, physical impairment and disfigurement, and other damages. Call us for a free consultation at 800-818-1818.
What if the Person Who Caused My Accident Was Uninsured or Underinsured
If the person who caused your accident did not have valid liability insurance, you still may be able to recover under your own automobile insurance coverage through uninsured motorist coverage (UM) or underinsured motorist coverage (UIM). UM and UIM are optional coverages you purchase to protect you in the event a person causes an accident and is uninsured or underinsured. Importantly, there may be other responsible parties that a layperson may not be aware of, such as a car manufacturer defect or a governmental entity road design issue. That is why it is important to call us for a free consultation at 800-818-1818.
Can I Still Recover If I Was Partially at Fault in My Accident?
California follows the comparative fault model, which means that the percentage of fault you might have in an accident will affect the amount you may recover, but even if you are partially at fault for an accident, you may still recover. For example, if you are found to be 25% at fault for an accident and the other driver is found to be 75% at fault, you are entitled to 75% of your damages. Call now for a free consultation at 800-818-1818.