Have you been injured at a Construction Site?
Oftentimes, when you're injured on a construction site, your injury will be the fault of another trade or company, known as a third-party, at which point you may be able to recover through a third-party lawsuit if you can prove negligence on the part of the third-party.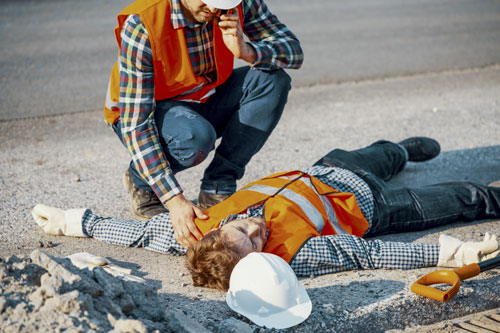 If this is the case, you can seek to recover redress not only through the Workers Compensation system, but also through a construction accident lawsuit.
$1 Million Construction Accident Settlement
Take for example a case our construction injury lawyers settled for our client in the amount of $1,000,000. In that case, our client was doing HVAC work and suffered extensive injuries after he fell through a skylight hole in a roof that was covered, but unmarked. While this might seem like a straightforward case against the roofing company, it turned out to be a far more complex case when the roofing company blamed the general contractor for allegedly instructing them to cover the hole.
As it turns out, it was late in the day and a rain storm was fast approaching, which sent the general contractor into panic mode to get the project water tight. In a rush, the contractor's safety concerns went out the window, which led him to instruct the roofing company to put thin tar paper over the skylight hole without putting up barriers or warning signs.
Had we not filed a third-party construction accident lawsuit, it would have been difficult if not impossible to obtain this information and hold the at-fault parties responsible for their actions. By filing the construction injury lawsuit we were able to take advantage of laws that allow us to obtain information from the other side that they may not have been willing to share otherwise.
Construction Accident Case Review
We can prove negligence through a construction injury lawsuit because once a lawsuit is filed we have certain tools at our disposal to use such as written discovery, where they have to answer our questions in writing, as well as oral depositions, where they have to answer questions in person.
Moreover, we also have the subpoena power of the court that we use to force them, or other companies, to produce key documents or personnel for deposition.
If you or loved one has been injured in a construction injury accident, please do hesitate to call us for a free consultation at 800-818-1818. We have experienced construction accident lawyers that will fight for you to get the justice and compensation you deserve.