The Dominguez Firm's commitment to the community extends outside of the courtroom throughout Southern California and beyond, where we love to participate in all sorts of fun and impactful activities.
Whether it's throwing the first pitch at a Dodger's game, celebrating Mother's Day, sponsoring a runner in the LA Marathon, a picnic at the park, or what have you, we really enjoy getting out there and meeting new faces, creating new experiences, and forming new bonds.
Our passion for positivity and being part of the incredible community we call home is something that is dear to our hearts.  We look forward to being part of the next event in the neighborhood and connecting with all of you soon!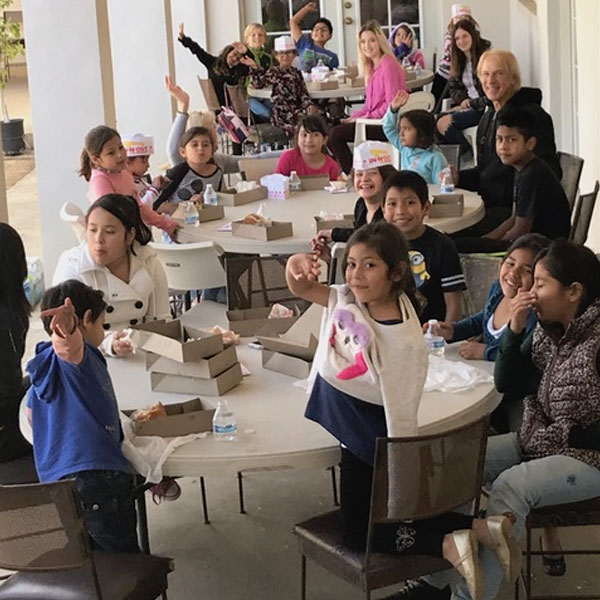 The children from the Los Angelitos Orphanage in Tijuana, Mexico wishing Mr. Dominguez a Happy Father's Day.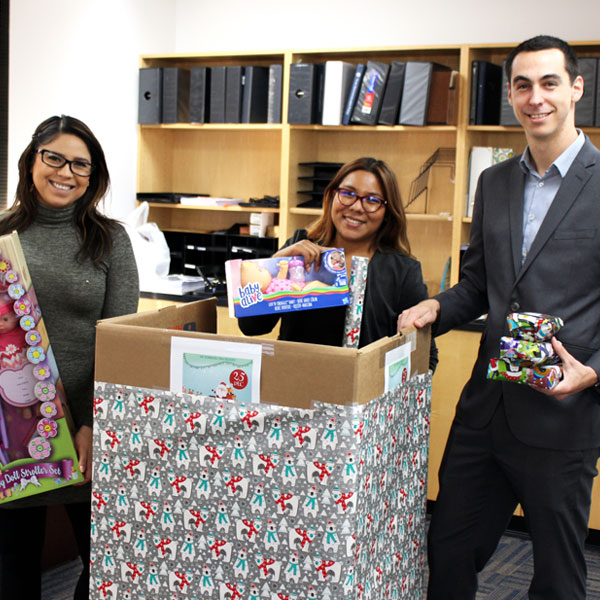 The Dominguez Firm family participate in a toy drive to bring joy to children during the holidays.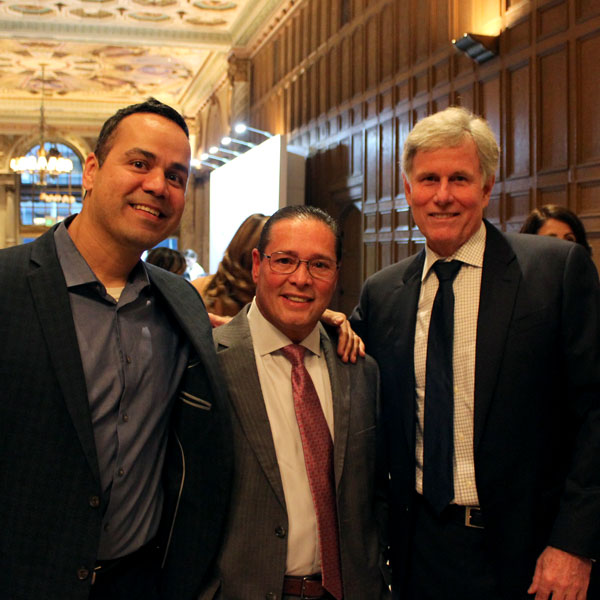 Attorney Allan Carvalho and Manuel Ocana honoring Judge Douglas Watkins at the 15th Annual Latino Comp Judge of the Year Award Dinner.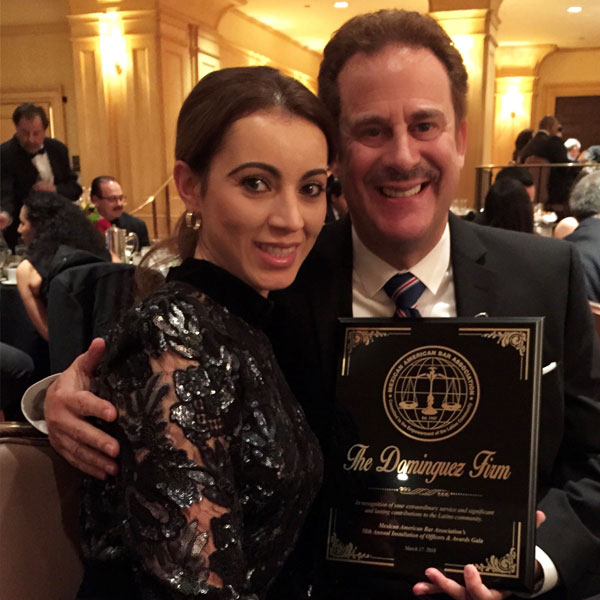 The Mexican American Bar Association recognized The Dominguez Firm for its contributions to the Latino Community. Mr. Dominguez was honored to receive this award at their 2018 Gala.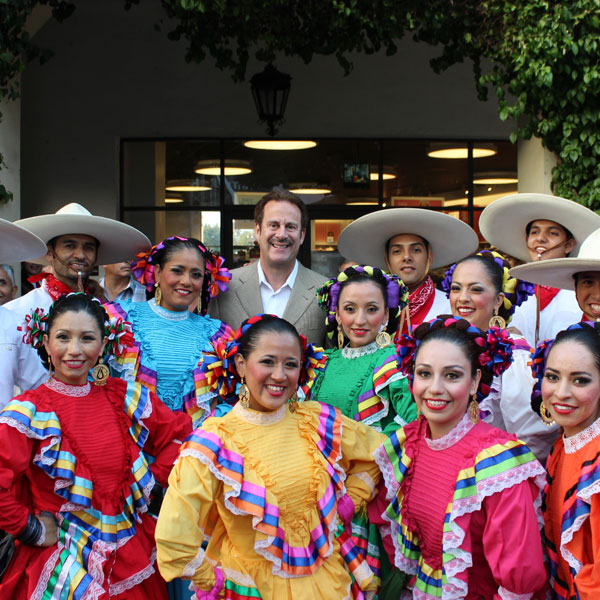 CEO and Founder, Juan Dominguez, celebrates "El Grito" with the Ballet Folklorico group before their presentation commemorating Mexican Independence Day.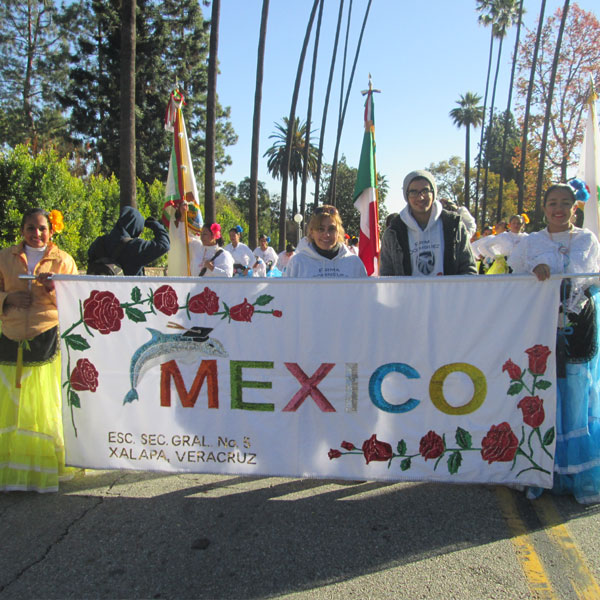 Helping students from Veracruz, Mexico, who were thrilled to be participating in the Tournament of Roses parade.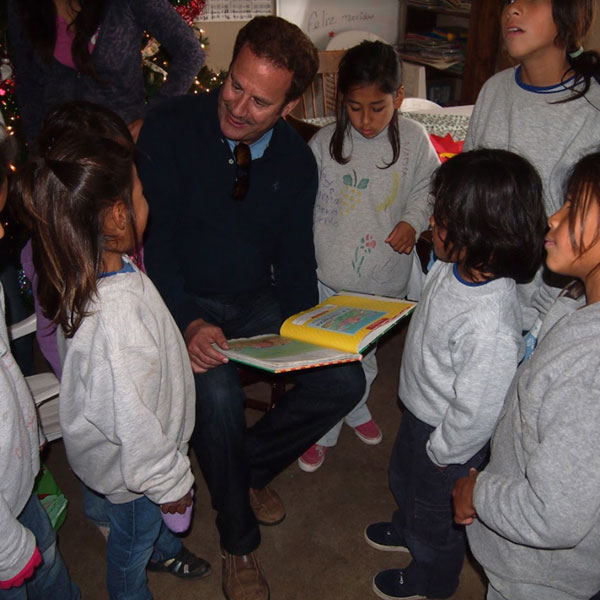 Mr. Dominguez enjoying story time along with the children at the Los Angelitos Orphanage in Tijuana.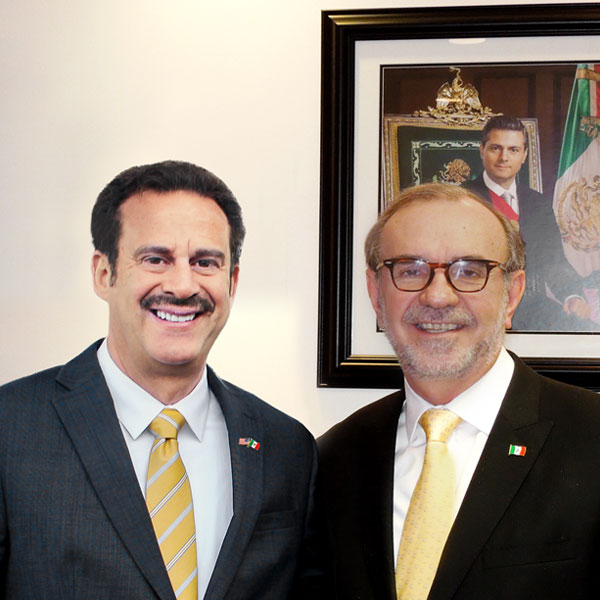 Consul General of México, Carlos Manuel Sada, and Mr. Dominguez at the Consulate General of Mexico in Los Angeles.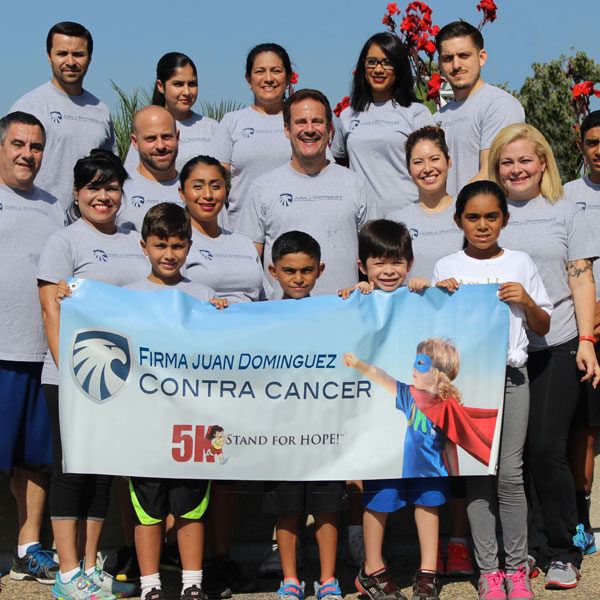 The Dominguez Firm family participated in the annual Stand for Hope charity 5k run at the Rose Bowl in Pasadena.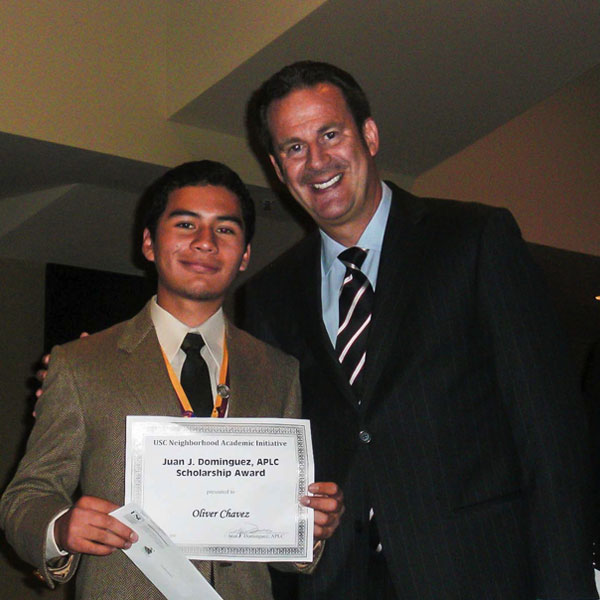 All smiles: Attorney Juan Dominguez awarding a scholarship to a deserving student in partnership with the USC McMorrow Neighborhood Academic Initiative.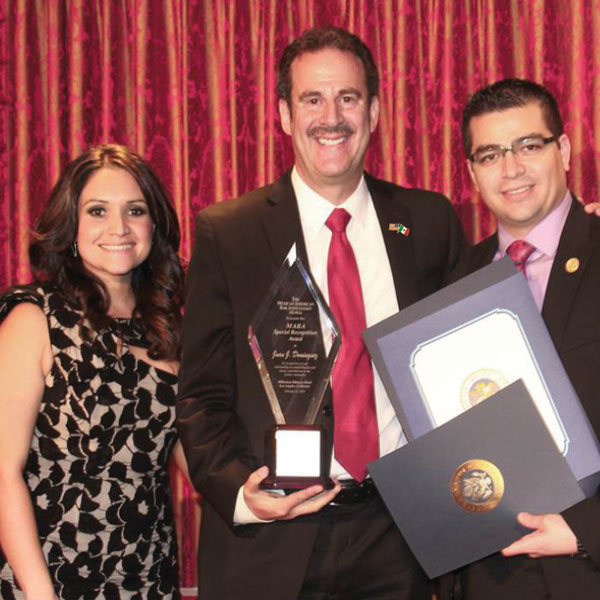 Attorney Juan Dominguez receiving the Special Recognition Award from the Mexican-American Bar Association (MABA).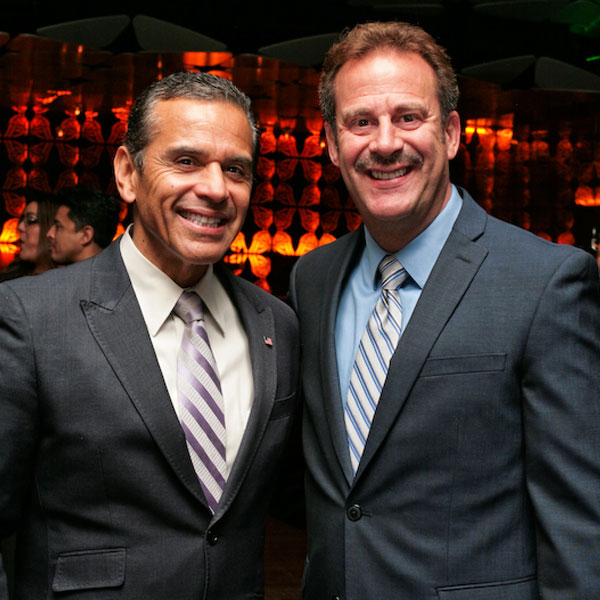 Juan Dominguez and Antonio Villaraigosa at a media event for Estrella TV 2014.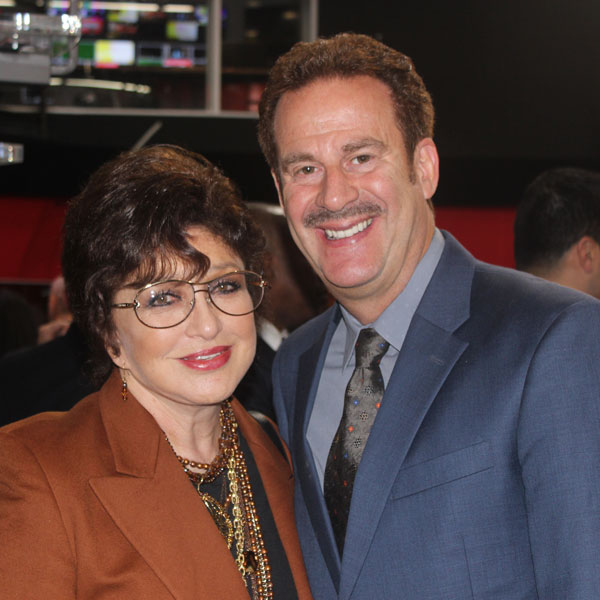 Founder, CEO, and managing partner of The Dominguez Firm, Attorney Juan J. Dominguez, poses with La Novia de Mexico, Angelica Maria, at the ribbon cutting even organized for Mundo Fox 22.
Mr. Dominguez being honored by the Hispanic National Bar Association.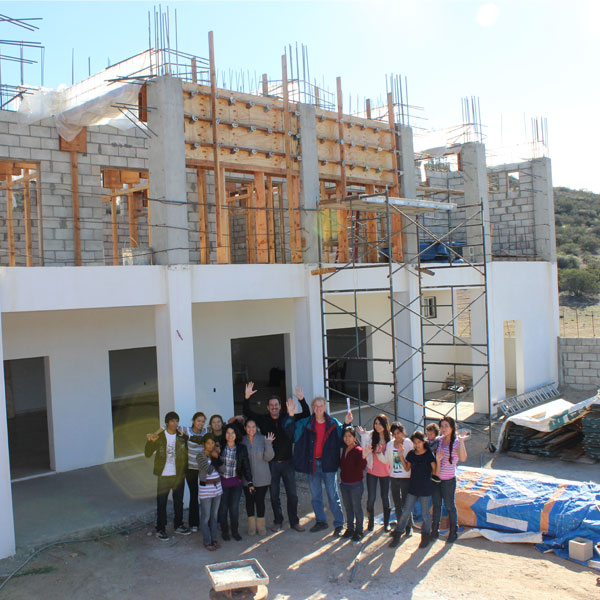 A dream taking shape: Juan Dominguez visits the construction site of a new building he sponsored at the Los Angelitos Orphanage in Tijuana. This project is one that is very dear to Mr. Dominguez's heart.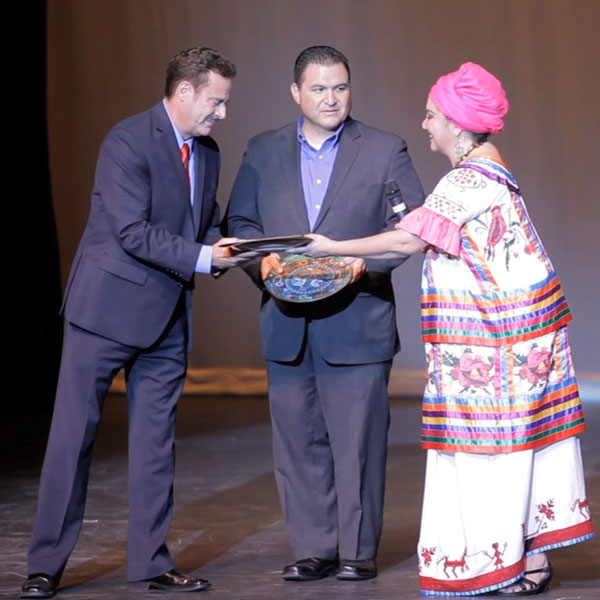 Mr. Dominguez receiving the Academic Senate Award for his continued contribution to the advancement of public community college education in California.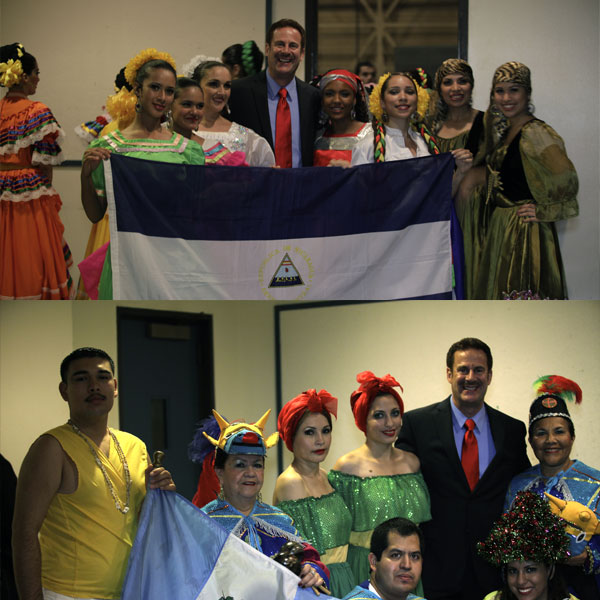 Juan Dominguez poses with folkloric dance companies from Guatemala and Nicaragua in celebration of their respective Independence Days.