The Dominguez Firm's commitment to the community extends outside of the courtroom throughout Southern California and beyond, where we love to participate in all sorts of fun and impactful activities.
Whether it's throwing the first pitch at a Dodger's game, celebrating Mother's Day, sponsoring a runner in the LA Marathon, a picnic at the park, or what have you, we really enjoy getting out there and meeting new faces, creating new experiences, and forming new bonds.
Our passion for positivity and being part of the incredible community we call home is something that is dear to our hearts.  We look forward to being part of the next event in the neighborhood and connecting with all of you soon!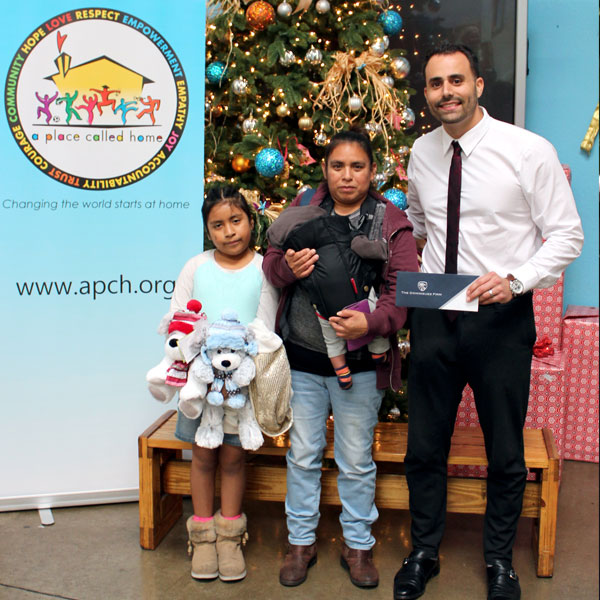 COO of The Dominguez Firm, Attorney Tim Dominguez, presents donation check to family at A Place Called Home in Los Angeles, CA.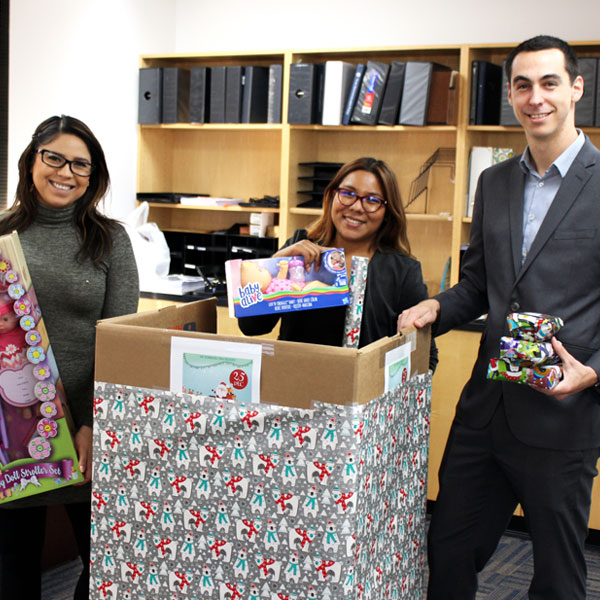 Participating in toy drive to bring joy to children during the holidays.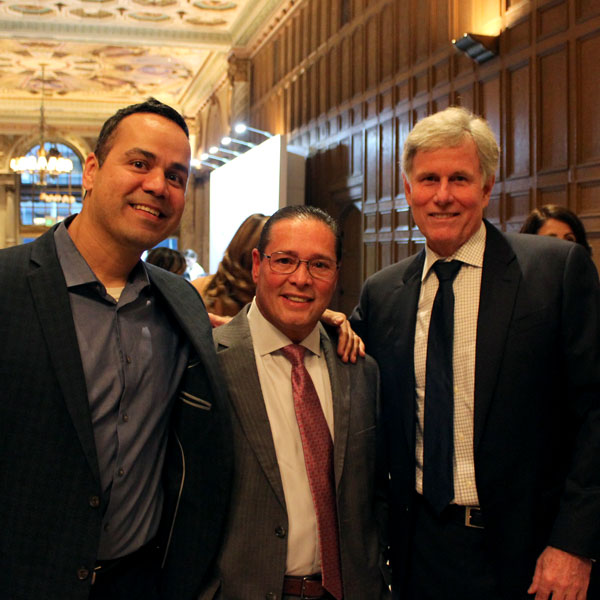 Honoring Judge Douglas Watkins at the 15th Annual Latino Comp Judge of the Year Award Dinner.
Serving our community by donating office equipment to non-profit organizations throughout Southern California.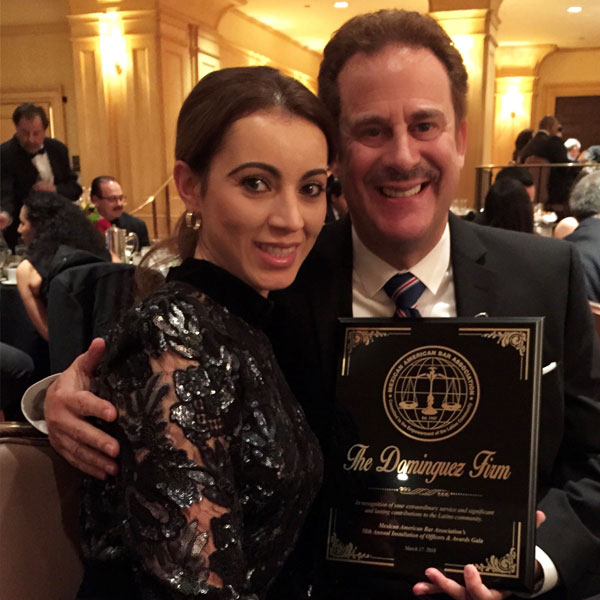 Receiving a recognition award for its contributions to the Latino community at the Mexican American Bar Association 2018 Gala.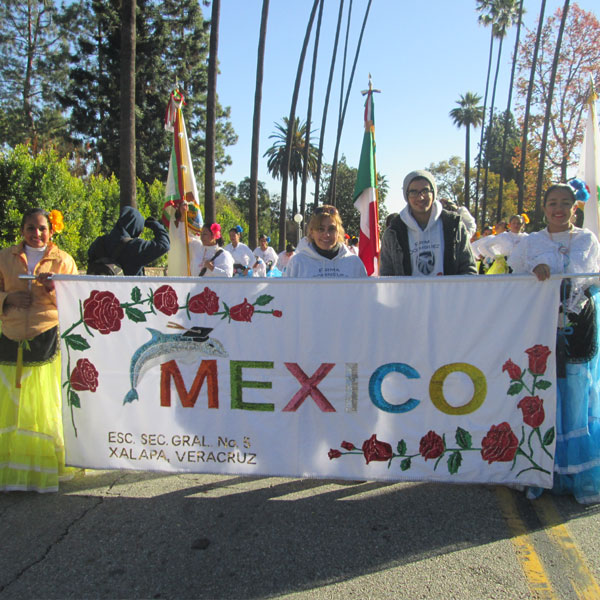 Helping students from Veracruz, Mexico, with its participation in the Tournament of Roses.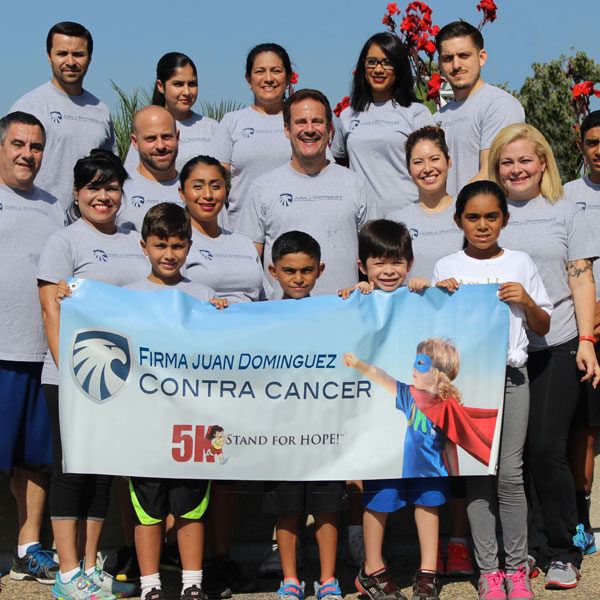 Members of the firm and kids at the annual Stand for Hope 5K charity event at the Rose Bowl in Pasadena.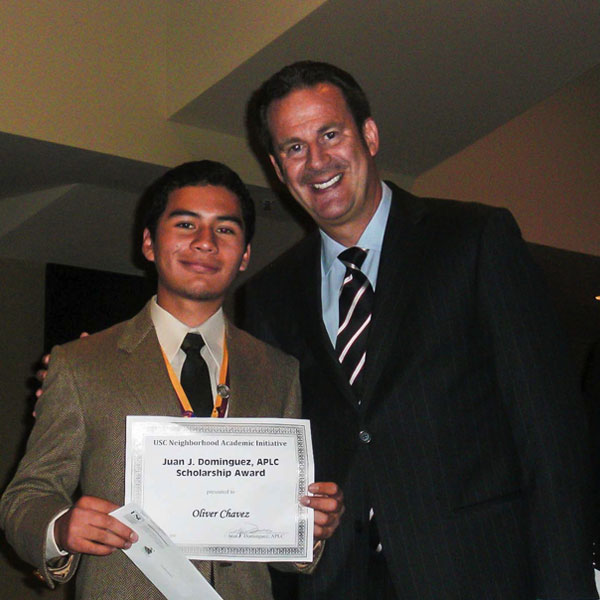 Juan Dominguez awarding one of many student scholarships.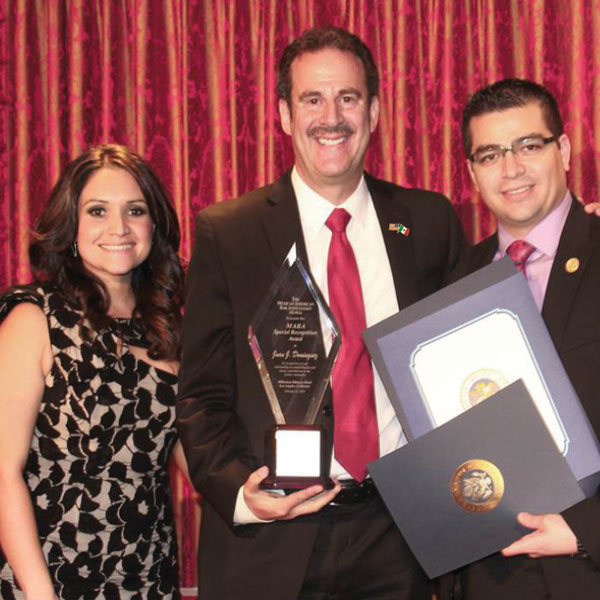 Attorney Juan Dominguez receiving the Special Recognition Award from the Mexican-American Bar Association (MABA).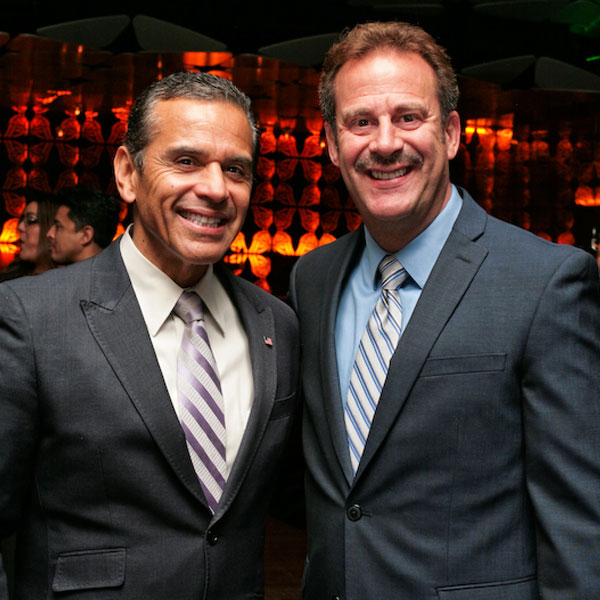 Juan Dominguez and Antonio Villaraigosa at a media event for Estrella TV 2014.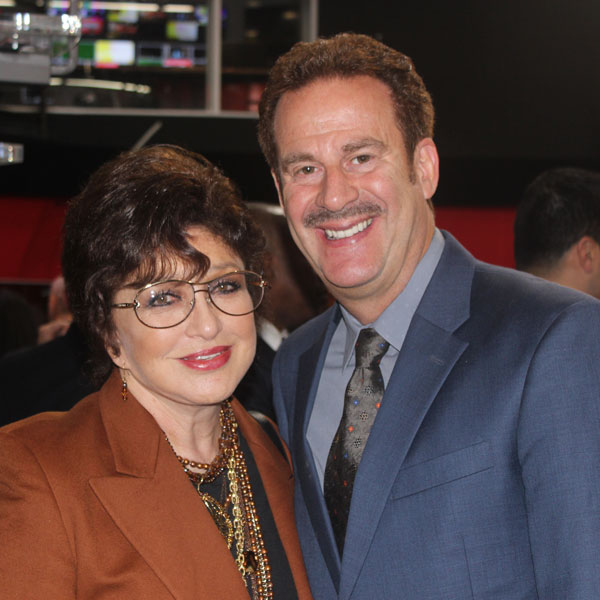 Founder, CEO, and managing partner of The Dominguez Firm, Attorney Juan J. Dominguez, poses with La Novia de Mexico, Angelica Maria, at the ribbon cutting even organized for Mundo Fox 22.