LOCATIONS
Serving all of Southern California since 1987.
BEVERLY HILLS
9465 Wilshire Blvd.
Suite 300
Beverly Hills, CA 90212
COMMERCE
5800 S Eastern Ave
Suite 533
Commerce, CA 90040
GARDENA
879 W 190th St
Suite 71
Gardena, CA 90248
WEST COVINA
1050 West Lakes Drive
Suite 205
West Covina, CA 91790
SAN BERNARDINO
473 E. Carnegie Drive
Suite 228
San Bernardino, CA 92408
SAN JOSE
177 Park Avenue
Suite 200
San Jose, CA 95113
SAN DIEGO
402 West Broadway
Suite #400
San Diego, CA 92101
BAKERSFIELD
4900 California Avenue
Tower B, Suite 200
Bakersfield, CA 93309
SACRAMENTO
333 University Avenue
Suite 200
Sacramento, CA 95825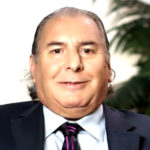 DONALD N.
WORKPLACE ACCIDENT
I suffered severe injuries on my right foot. The Dominguez Firm helped me obtain the medical attention and treatments that I needed and resolved my case for $3 million dollars. I am grateful to The Dominguez Firm for their excellent service and support throughout my entire case.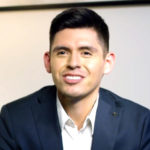 JAVIER P.
PEDESTRIAN ACCIDENT
Over a year after a car struck me in a cross-walk, the driver's insurance company offered me less than $6,000 for my injuries. The Dominguez Firm fought hard for me and got me a verdict of over $29,000,000. If you are involved in a serious accident, don't settle for less, call the best!

MARICELA P.
TRUCK ACCIDENT
I decided to call The Dominguez Firm because I needed an experienced lawyer that handles these type of cases. I received $3.5 million for my case, and happy with the outcome. I would recommend The Dominguez Firm to anyone that is looking for the best.