BEVERLY HILLS
9465 Wilshire Blvd.
Suite 300
Beverly Hills, CA 90212
LONG BEACH
Landmark Square
111 West Ocean Blvd.
Suite 400
Long Beach, CA 90802
ORANGE
Orange Executive Tower
1100 Town & Country Rd.
Suite 1250
Orange, CA 92868
RIVERSIDE
Turner Riverwalk
11801 Pierce Street
Suite 200
Riverside, CA 92505
OXNARD
TOPA Financial Plaza
300 East Esplanade Drive
Suite 900
Oxnard, CA 93036
BAKERSFIELD
4900 California Avenue
Tower B, Suite 200
Bakersfield, CA 93309
SAN JOSE
Park Avenue
177 Park Avenue
Suite 200
San Jose, CA 95113
SAN BERNARDINO
Three Parkside
473 E. Carnegie Drive Suite 200
San Bernardino, CA 92408
SACRAMENTO
Campus Commons
333 University Avenue Suite 200
Sacramento, CA 95825
SAN DIEGO
Emerald Plaza
402 West Broadway
Suite #400
San Diego, CA 92101


TESTIMONIALS
REINA CASTRO

WORKPLACE ACCIDENT
I was working as a security guard when a defective metal door fell and injured my knee. The owner of the property, where the door was located, had refused to accept responsibility. The Dominguez Firm took my case to court and won a jury verdict of $2,534,632. The Dominguez Firm is the best!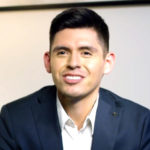 JAVIER PEREZ

PEDESTRIAN ACCIDENT
Over a year after a car struck me in a cross-walk, the driver's insurance company offered me less than $6,000 for my injuries. The Dominguez Firm fought hard for me and got me a verdict of over $29,000,000. If you are involved in a serious accident, don't settle for less, call the best!
MARICELA PEDROZA

TRUCK ACCIDENT
I decided to call The Dominguez Firm because I needed an experienced lawyer that handles these type of cases. I received $3.5 million for my case, and happy with the outcome. I would recommend The Dominguez Firm to anyone that is looking for the best.