The Dominguez Firm has achieved outstanding results and justice for thousands of clients. As injury experts, we have an extensive success record in handling a wide range of cases including: catastrophic injuries; automobile, trucking, bus, motorcycle, bicycle and pedestrian accidents; wrongful death; premises liability cases; work-injury accidents; and many other types of cases. We are proud that we have recovered over half-a-billion-dollars for deserving clients.
We treat our clients with dignity, care and compassion, whilst fiercely advocating for them. Our award-winning team leaves no stone unturned to obtain the compensation our clients deserve. And because your recovery is key, we collaborate with a vast network of highly-qualified doctors and medical providers, giving our clients access to the best medical care available. Below are some of the real stories of our successes: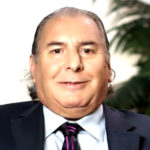 DONALD N.
WORKPLACE ACCIDENT
I suffered severe injuries on my right foot. The Dominguez Firm helped me obtain the medical attention and treatments that I needed and resolved my case for $3 million dollars. I am grateful to The Dominguez Firm for their excellent service and support throughout my entire case.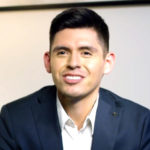 JAVIER P.
PEDESTRIAN ACCIDENT
Over a year after a car struck me in a cross-walk, the driver's insurance company offered me less than $6,000 for my injuries. The Dominguez Firm fought hard for me and got me a verdict of over $29,000,000. If you are involved in a serious accident, don't settle for less, call the best!

MARICELA P.
TRUCK ACCIDENT
I decided to call The Dominguez Firm because I needed an experienced lawyer that handles these type of cases. I received $3.5 million for my case, and happy with the outcome. I would recommend The Dominguez Firm to anyone that is looking for the best.