The Dominguez Firm has achieved landmark results and justice for thousands of clients. As injury experts, we have an extensive success record in handling a wide range of cases including: catastrophic injuries; automobile, trucking, bus, motorcycle, bicycle and pedestrian accidents; wrongful death; premises liability cases; work-injury accidents; and many other types of cases.
We treat our clients with dignity, care and compassion, whilst fiercely advocating for them. Our award-winning team leaves no stone unturned to obtain monumental financial recoveries for our clients. And because your recovery is key, we collaborate with a vast network of highly-qualified doctors and medical providers, giving our clients access to the best medical care available.
$14,400,000
Felipe v. Port of Long Beach
A crane at dropped a container on top of client's truck cabin. Back injury.
$8,500,000
J.M. v. Truck Co.
Client was struck by a car while in a crosswalk. Head injury.
$2,600,000
Martha v. LACMTA
Client was struck by a bus while crossing the street. Head injury.

$1,200,000
Avila v. Tractor Trailer Company
Client's truck was rear-ended by a tractor-trailer. Neck and leg injury.
$1,075,000
J.M. v. Truck Co.
Client was struck at work by a reversing tractor-trailer.
$1,500,000
Martha v. LACMTA
Client was struck by a bus. Leg injury.

$2,100,000
Minor v. Construction Company
Child half drowned in a residential swimming pool. Brain injury.
$425,000
Pineda v. LACMTA
Passenger in a bus accident suffered neck injury.
$220,000
J.M. v. Truck Co.
Passenger in a Las Vegas taxi was rear-ended by a tourist. Back injury.
$1,200,000
Yobani v. John Doe
Tow truck driver was struck in the freeway while assisting another vehicle. Leg injury.
Undisclosed Amount
Diaz v. Marcus L. Donald Investments
Client fell down an escalator at work while sweeping the floor. Back injury.
$1,200,000
Sepulveda v. Ohio Car Rental
Band member on tour died in a car accident.
$1,500,000
Ortiz v. LACMTA
Client was struck by a metro-bus as he crossed the street. Leg injury.
$300,000
Padilla v. Donovan Trust
Client fell down a dangerous escalator in a commercial complex. Back injury.
$1,000,000
Alex v. John Doe
Metal gate at a commercial lot fell from its hinges. Torso injuries.
$1,000,000
Teofilo v. Route One Transport inc
Tractor-trailer crashed into client's car. Injuries to both legs.
$675,000
Olivas v. CA Coach Auto Body
Client's car was struck by a tow truck. Neck and back injury.
$213,901
Hernandez v. Swat Team
Client was attacked by police dog. Shoulder injury.
$3,900,000
Gonzalez v. Norwalk Mall
Head injury to 14 month old baby. Cash and structured compensation.
$4,500,000
Isabel v. Raygosa
Auto v. Auto. Leg injury.
$4,400,000
Candelario v. John Doe Company
Tractor-trailer accident with Back injury.
$300,000
Munoz v. Jacobsen
Gardener was struck by a car. Leg injury.
$562,000
Lugo v. Truck Co.
Auto v. Auto. Right-hand wrist injury.

$1,300,000
Minor v. Residential Property
Swimming pool accident. Wrongful death.
$1,000,000
De Santos v. Delta Express
Client's car was hit head on by a tractor-trailer. Head injury.
$625,000
Ancheta v. Fast Food
Cashier at a drive-thru slammed the window. Injury to hand.
$750,000
Mathews v. Barlow Brothers Trucking
An 18-wheeler rear-ended the client's car. Neck injury
$950,000
Calle v. Brynjolffson
Auto v. Auto. Hand injury.
$1,000,000
Cruz v. Russell Roofing
Client fell through a false ceiling. Back and head injury
$1,275,000
Tep v. Stubben North America
Another car caused client to lose control of his car and crash. Fatality.
$540,000
Escobedo v. Trinity
Client fell off chair at work. Arm injury.
$500,000
Rodriguez v. Engle
Auto v. auto due to construction in the freeway. Ear injury.
$500,000
Ceballos v. Tejeda Trucking
Victim ran out of gasoline on the freeway at night and was rear-ended. Fatality
1,226,865
Delgado v. Conway
Passenger died due to a car accident in the freeway. Auto v. auto. Fatality.
$1,535,516
Minor v. Nizinski
Child fell from an apartment balcony. Hip injury. Cash and structured settlement.
$950,000
Gandara v. Gypsum Enterprises, Inc
Work tool fell from several floors above. Hand Injury.
REINA CASTRO

WORKPLACE ACCIDENT
I was working as a security guard when a defective metal door fell and injured my knee. The owner of the property, where the door was located, had refused to accept responsibility. The Dominguez Firm took my case to court and won a jury verdict of $2,534,632. The Dominguez Firm is the best!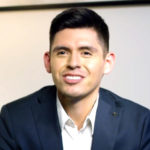 JAVIER PEREZ

PEDESTRIAN ACCIDENT
Over a year after a car struck me in a cross-walk, the driver's insurance company offered me less than $6,000 for my injuries. The Dominguez Firm fought hard for me and got me a verdict of over $29,000,000. If you are involved in a serious accident, don't settle for less, call the best!
MARICELA PEDROZA

TRUCK ACCIDENT
I decided to call The Dominguez Firm because I needed an experienced lawyer that handles these type of cases. I received $3.5 million for my case, and happy with the outcome. I would recommend The Dominguez Firm to anyone that is looking for the best.