Exploitative employers exist all over. Some employers only care about the bottom line and not about the people that got them there. If you're injured while on the job you are supposed to be able to make a workers compensation claim free of harassment and free of the fear of losing your job.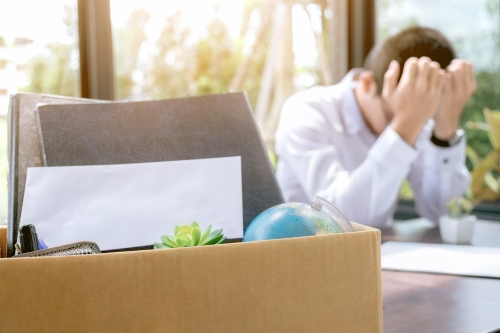 Unfortunately, in all too many cases, shady employers think they can get away with firing you after you're injured. They expect you to stay quiet, but with a powerhouse law firm in your corner, you can take the fight to them to make things right.
The best way to hold unscrupulous employers honest is to engage an employment attorney that has 30 years of experience handling every aspect of a workers compensation claim as well as wrongful termination lawsuits in Greater Los Angeles. Once your employer sees that you have representation, they are far more likely to follow the law.
To that end, The Dominguez Firm has the staff, resources, workers compensation department, and employment lawyers to walk you through every step of the process, from filing your workers compensation claim, to making sure you get the treatment and care you deserve, to pushing back against wrongdoing employers, and if necessary, to file an employment law lawsuit against your employer.
Labor Code section 132a is the law that prohibits an employer from terminating an employee in retaliation after he or she has filed a workers compensation claim arising from a workplace accident. A 132a claim can be handled through the workers compensation system, but to add more power to your punch, we can also file a wrongful termination lawsuit in civil court based on your employer's violation of the Americans with Disabilities Act (ADA) or the Fair Employment and Housing Act (FEHA).
Our firm is staffed with experienced workers compensation lawyer and employment law lawyers that routinely obtain justice for workers that not only get injured on the job, but also that are wrongfully terminated after their injury.
As you can see, when you're dealing with companies and businesses that care more about their bottom line, your workplace accident can become a legally complex issue necessitating skillful and aggressive workers compensation lawyer working together with employment law attorneys to even the playing field. If you or a loved one has been injured in a workplace accident, please give us a call at 800-818-1818 for a free consultation.
My experience was good. They made sure to kept me in the loop and made sure to let me know what was going on the whole time. My mom has used other attorneys and this experience was beyond better. I would definitely recommend them!
— Ashley Magana
The attorneys were always available and answered my questions. I would recommend them to anyone. Zoe is the best!
— Janet Salazar
My experience with The Dominguez Firm and the attorneys was really good. They were very informative and always returned my calls.
— Jocelyn Gonzalez