"The attorneys at The Dominguez Firm are the best! The gave me free consultation over the phone. Im thankful for the great service."
- Gabriel Espinoza
Riverside Personal Injury Law Firm
The populations of Riverside County and the City of Riverside, its county seat have exploded in recent years. This helps explains the rise in the number of accidents over the same time frame. Overall, the county had 15,359 injuries and deaths due to accidents in 2018. Among them, DUI accidents injured or killed close to 1,800 people while motorcycle crashes resulted in 875 accident victims.
If you or a loved one were injured or killed in an accident in Riverside County, call the personal injury lawyers at The Dominguez Firm for a FREE consultation at 800-818-1818 today. Our attorneys are ready to fight for your right to the maximum compensation you're entitled to under the law.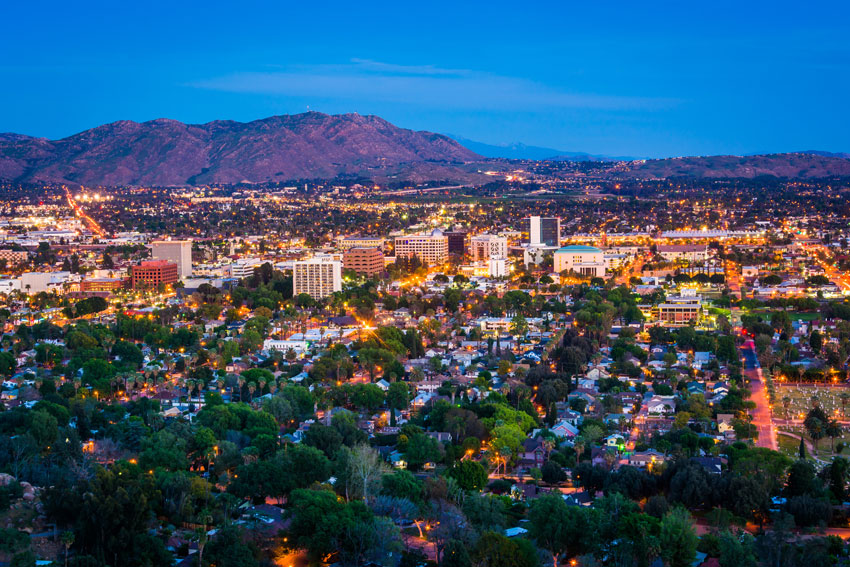 What Types of Accidents Does The Dominguez Firm Handle in Riverside?
The Dominguez Firm handles a wide variety of Riverside County personal injury cases.
Our practice areas include:
Uber and Lyft accidents
Pool accidents
Electric Scooter accidents
Nursing home abuse
The Dominguez Firm also handles all types of Riverside County workers' compensation and employment law claims, including:
Wage and hour problems
Workplace discrimination
Whistleblower protection
Wrongful termination
And many other employment related issues
If you don't see your type of injury or employment law issue on these lists, that doesn't mean we don't handle them. Call us to see if we can help you.
Why Should I Hire the Riverside County Personal Injury Lawyers at The Dominguez Firm?
Don't take the insurance companies and their high-powered attorneys on by yourself. A deceitful insurance adjuster may tell you to deal with them directly because involving a lawyer complicates things. They aren't telling you this to help you. On the contrary, they do it to scare you into taking the lowest offer possible so they can close your claim quickly.
If you take their offer, you could be losing out on thousands or hundreds of thousands of dollars in compensation. What seemed like a good offer can quickly disappear if you've suffered serious injuries. The last thing you need while recovering is to worry about your finances.
When you hire The Dominguez Firm you get a full-service law firm with our own in-house trial lawyers. We're not a referral service and we won't send your case to another law firm or worse, settle for less because we can't afford to go to trial. We have the resources to see your case through to the end and insurance company lawyers know it. This gives us and our clients the kind of leverage many other law firms can't provide.
How Long Do I Have to File My Riverside Personal Injury Claim?
Under California law, you must file a lawsuit within two years of the date of your Riverside injury accident. In legal terms, this is known as the statute of limitations. If your claim is against a city, state or federal entity, the statute of limitations is even shorter, 6 months from the date of your accident. But don't wait to file your claim! Waiting will significantly hurt your chances of receiving the full compensation you could be entitled to.
There are several reasons for this:
Insurance defense attorneys will question why you waited in an attempt to downplay the extent of your accident injuries. They may even try to prove your injuries weren't due to your accident.
Vital accident scene evidence is lost over time.
You may lose contact with any witnesses to your accident. Life happens, people move or change their phone numbers all the time.
Because of the time that's passed, defense lawyers will challenge your recollection of the accident. They'll do the same with any witnesses or first responders who were on the scene.
In short, don't wait weeks, months or years to file your Riverside personal injury claim. The sooner you contact us, the sooner we can start working on your case.
Have the Riverside Personal Injury Lawyers at The Dominguez Firm Been Recognized for Their Work?
The Dominguez Firm is one the most highly regarded personal injury law firms in Riverside and the greater Los Angeles area. We have won numerous awards from legal organizations including:
We've also been acknowledged for our dedication to customer service and contributions to the community we serve.
10 Best Law Firms for Client Satisfaction, American Institute of Personal Injury Attorneys (AIOPIA)
Most Influential Law Firm, The A-List, The Trial Lawyer magazine
Client Testimonials for our Riverside Personal Injury Law Firm
Since our firm was founded over 35 years ago, the Riverside personal injury lawyers at The Dominguez Firm have helped thousands of injured clients win over $1 billion* in compensation.
Our current and former clients are consistently satisfied with our service. The glowing testimonials our firm receives prove it:
The attorneys were always available and answered my questions. I would recommend them to anyone.
— Janet Salazar
I was involved in an automobile accident and attorney Juan Dominguez got me over half a million dollars. He is the best. I highly recommend his law offices.
— Hugo
I suffered severe injuries on my right foot. The Dominguez Firm helped me obtain the medical attention and treatments that I needed and resolved my case for $3 million dollars. I am grateful to The Dominguez Firm for their excellent service and support throughout my entire case.
— Donald Nielsen
How Do I Pay for Your Services?
The Dominguez Firm works on a contingency basis. That means we get paid from a percentage of your settlement or verdict when your case ends. You don't have to pay us anything upfront. There are no hidden fees or upfront costs when you hire us. And if we can't obtain any compensation for you, which rarely happens, you owe us nothing. In other words, if there is no recovery, there is no fee!
Contact the Riverside Personal Injury at The Dominguez Firm
Call the Riverside personal injury attorneys at The Dominguez Firm today for a FREE consultation at 800-818-1818. We've helped thousands of injury victims throughout Riverside County receive the compensation and justice they're legally entitled to. If you were injured in an accident, you have rights and The Dominguez Firm can help. Call us today!
Resources
My experience was good. They made sure to kept me in the loop and made sure to let me know what was going on the whole time. My mom has used other attorneys and this experience was beyond better. I would definitely recommend them!
— Ashley Magana
The attorneys were always available and answered my questions. I would recommend them to anyone. Zoe is the best!
— Janet Salazar
My experience with The Dominguez Firm and the attorneys was really good. They were very informative and always returned my calls.
— Jocelyn Gonzalez