"The attorneys at The Dominguez Firm are the best! The gave me free consultation over the phone. Im thankful for the great service."
- Gabriel Espinoza
Your #1 Choice For Representation After An Injury Accident in Riverside
Capital of the Inland Empire, Riverside County (and the City of Riverside, its county seat) is much more than just Los Angeles' back yard.  The birthplace of California's citrus industry and a destination for lovers of historical architecture, Riverside is also known as a major transportation hub—and, unfortunately, for incumbent high accident and injury statistics.  There were 274 traffic-related deaths in Riverside County in 2015, and 738 deaths related to 'miscellaneous accidents.'  In particular, drunk driving or 'Driving Under the Influence' is a massive driver of serious and fatal accidents around Riverside County.  Riverside residents are injured and killed each day due to entirely preventable accidents involving motor vehicles, slip-and-falls, construction or workplace incidents, and many other situations.  The high population density of Riverside County, and Southern California more broadly, increases residents' exposure to everyday hazards, resulting in heightened risk of injuries.  The Dominguez Firm has worked with thousands of Southern California injury victims to file successful personal injury lawsuits, winning more than half a billion dollars on behalf of our clients over the more than three decades that our firm has been in operation.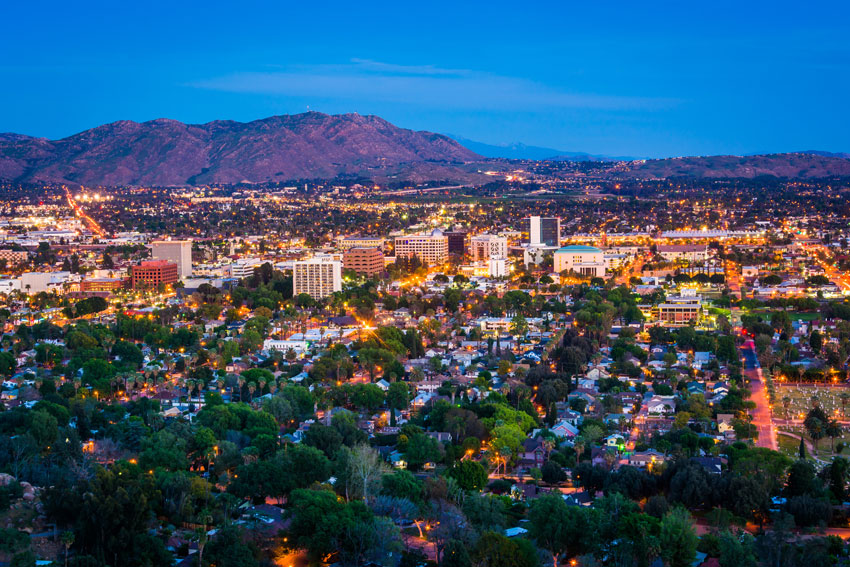 How to File a Personal Injury Lawsuit in Riverside, CA
Filing a personal injury claim can be a long, complicated, and highly technical process.  First, you need to collect evidence in support of your claim.  This may include documentation such as:
The facts and circumstances leading up to and surrounding the accident that resulted in the injury
Witness declarations or testimony
Medical records
Medical and hospital bills
Police or insurance reports
Other formal incident reports
Photographs, video, or other visual records of accident injuries or property damage
Once you believe you have sufficient evidence to support filing a claim, you will need to identify who to file a claim against.  This may be an individual—for example, if you were involved in a car accident where another driver rear ended you at a stop light, you may choose to file a personal injury claim against the other driver.  This may also be a business or governmental entity.  For example, if you were injured on a construction site, you may have to decide whether to sue the property owner, the property developer, a construction subcontractor, an individual worker, or any combination of the above.  Determining who to sue, especially in accidents where negligence cannot be immediately attributable to a single party, can be among the most difficult things to assess.  However, the success of your case may hinge completely on a correct determination of who was at fault for your injury.
Under California law, you must file a personal injury lawsuit within two years of the date of the incident that resulted in your injury.  This is known as the 'statute of limitations,' and courts enforce this rule strictly.  A judge is unlikely to accept your case if it is filed beyond the statute of limitations, meaning that you effectively forfeit your right to file a lawsuit if you fail to do so within the given time limit.
In claims against a California governmental entity, whether city, county, state, or otherwise, this statute of limitations is even shorter—you must file a claim within 6 months of the precipitating event, otherwise you may lose your right to collect compensation for your injury.  Claims against governmental entities also require a unique claims-filing process, governed by a separate set of laws.
Each step of the claims process involves complex decisions that rely on highly technical facts and language, as well as strict deadlines.  Failure to precisely follow the guidelines of each step of the process can result in failed claim, or an award substantially lower than what you were expecting (or the amount you may be legally entitled to).  To maximize your chances of filing a successful claim, it is highly recommended you hire an experienced personal injury lawyer, like those at The Dominguez Firm, to guide you through the process.  Our attorneys can handle all the details of your case, allowing you to focus on recovery and healing.  In choosing The Dominguez Firm, you are guaranteed high quality representation, backed by a 96% success record in personal injury litigation.
Award-winning Personal Injury Representation
The Dominguez Firm has earned its place as one of the most highly regarded personal injury law firms in Riverside as well as Southern California, and has been awarded dozens of prestigious professional honors such as:
Impeccable Client Satisfaction
Over the three decades that our firm has been in business, we have assisted thousands of clients to win over half a billion dollars in injury compensation, with many individual awards in the millions or even tens of millions of dollars.
Our current and former clients are consistently satisfied with our service and trust us enough regularly refer their closest friends and family members to us for their own legal needs.  This trust is exemplified by the glowing testimonials our firm receives:
The attorneys were always available and answered my questions. I would recommend them to anyone.

— Janet Salazar
I was involved in an automobile accident and attorney Juan Dominguez got me over half a million dollars. He is the best. I highly recommend his law offices. 

— Hugo
I suffered severe injuries on my right foot. The Dominguez Firm helped me obtain the medical attention and treatments that I needed and resolved my case for $3 million dollars. I am grateful to The Dominguez Firm for their excellent service and support throughout my entire case.

— Donald Nielsen
We are honored to have a long record of success and service that keeps our clients coming back.  At The Dominguez Firm, we think of ourselves as a team, and our clients are our MVP.  We prioritize a client-oriented approach to legal representation and include you in every step of our process.  We know that each personal injury victim and case is unique, and we tailor our service and representation to the needs of yourself and your family.  We listen to our clients, work collaboratively, and mobilize all of our skills and resources to the task of your case.
Types of Cases We Handle
The Dominguez Firm handles cases of all types, including:
Catastrophic injuries
Workplace injuries
Construction accidents
Uber and Lyft accidents
Animal bites
Slip & Fall accidents
Pool accidents
E-Scooter accidents
Product liability
Medical malpractice
Nursing home abuse
And many more!
We also have a team of employment legal professionals who represent aggrieving workers in cases related to:
Sexual Harassment
Workplace discrimination
Wrongful termination
Workplace harassment
Wage and hour issues
Whistleblower protection
And any other workplace grievances.
In other words, no matter the accident or injury, odds are we have the experience to help you put together a winning case!
Riverside, CA's Trusted Legal Representatives
If you or a loved one has been injured in an accident, you need the support of an experienced personal injury lawyer.  At The Dominguez Firm, we bring decades of experience to the table, having helped thousands of injury victims in Riverside and the greater Los Angeles area to get financial compensation and justice for their injuries.  Our award-winning team of more than 120 attorneys and support staff works diligently on behalf of our clients to provide high quality legal representation at no financial risk—we take cases on a contingency fee basis, and our firm does not collect fees until our clients are awarded compensation.
Although hundreds of lawyers and firms may claim to be the best in Riverside, The Dominguez Firm has the record to support its position as a premier personal injury firm in Riverside as well as in Southern California.  We maintain a 96% success records in personal injury cases that advance to litigation—in other words, we win 96% of cases that are tried in front of a judge and jury.  We maintain a roster of high-powered personal injury litigation experts, which means we will see your case through from start to finish.
We understand the difficulties—financial, physical, emotional—that burden our injured clients, and we strive to ease as much of that burden as possible.  Our firm aims to be a full-service, one-stop base of operations for clients to attain justice and self-sufficiency in the aftermath of serious or catastrophic injuries.  Call our firm today at 877-265-2167 for a free consultation about your case and find out how we can help you regain financial and physical autonomy.  Don't let your injury define you—call today and take the first step towards justice.
My experience was good. They made sure to kept me in the loop and made sure to let me know what was going on the whole time. My mom has used other attorneys and this experience was beyond better. I would definitely recommend them!
— Ashley Magana
The attorneys were always available and answered my questions. I would recommend them to anyone. Zoe is the best!
— Janet Salazar
My experience with The Dominguez Firm and the attorneys was really good. They were very informative and always returned my calls.
— Jocelyn Gonzalez