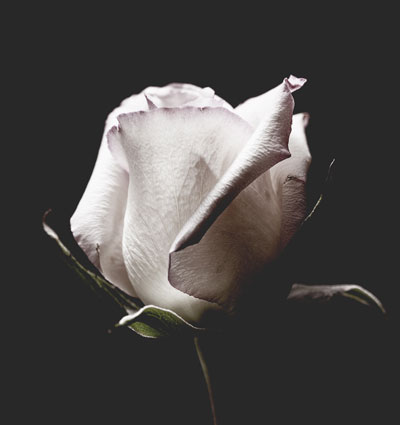 Every day the news is filled with stories of people killed in accidents throughout Riverside County, California. These can include car accidents, motorcycle accidents and work accidents. When a loved one is suddenly taken from us due to an accident, we're left shocked and unsure of what to do. What rights do you have? Can you take legal action against those who caused the death of your family member? Can you afford to hire an attorney?
The Riverside Wrongful Death lawyers at The Dominguez Firm have over 30 years of experience successfully helping families find justice for the untimely death of their loved ones and we can do the same for you. If you unexpectedly lost a family member due to someone else's negligence or recklessness, call The Dominguez Firm at 800-818-1818 for a free consultation today.
Below you'll find answers to some of the most frequent questions we get regarding wrongful death claims in Riverside and how we can help you and your family.
What are the elements of a wrongful death claim?
Four key elements are needed in order to present a successful Riverside wrongful death claim.
Negligence – The next of kin and their legal counsel must show that the defendant's negligent, or reckless actions directly caused their loved one's death.
Breach of Duty – Just as the term indicates, the defendant breached their duty to act in a responsible, safe way around the deceased person. An example would be a driver running a stop sign and hitting a pedestrian, thus killing them.
Causation – To expand on the previous example, by not obeying traffic signs, the defendant directly caused the deceased person's death.
Damages – The victim's death must have resulted in losses for the next of kin. These can include medical expenses, funeral and burial expenses, loss of consortium (for a spouse) and loss of any future earnings and financial support, to name a few.
Who can file a wrongful death claim in Riverside, California?
The deceased's legal next of kin have the right to file a wrongful death claim in Riverside County, California. The legal definition of who is considered the next of kin and their order of preference for filing a lawsuit can be found here. The principal surviving family members who can file a wrongful death claim are:
Spouse
A registered domestic partner
Children
If there are no children, any grandchildren
If there are no children or grandchildren, any surviving stepchildren
In the event the deceased does not have any of the relatives listed above, any aunts, uncles or cousins could also be eligible to file a wrongful death lawsuit. If there is any doubt as to who in your family can file a claim, consult with the Riverside wrongful death lawyers at The Dominguez Firm at 800-818-1818. All of our consultations are free, and we can help answer your questions.
Proving a wrongful death claim
A wrongful death claim is a civil case. That means the burden of proof is lower than in a criminal case, where guilt must be proven "beyond a reasonable doubt". In a civil case, you, as the plaintiff and your attorney must prove the defendant's guilt by a "preponderance of the evidence." That means that what you claimed happened to your loved one, did in fact, happen.
Keep in mind, even if the defendant was acquitted of any wrongdoing in criminal court, you can still sue them in civil court for your loss due to the lower burden of proof.
What compensation could I be entitled to for my wrongful death claim?
In any personal injury claim, the compensation you may be entitled to is legally known as damages. There are two types of damages in a wrongful death claim, economic and non-economic.
Economic damages are the actual bills and expenses directly related to the wrongful death of a loved one. Some, such as medical fees and costs are a given. But others, such as funeral and burial expenses can be just as overwhelming and run into the thousands and tens of thousands of dollars.
Ambulance fees
All of the deceased's medical bills due to the incident that caused their death.
The victim's lost income. This includes lost income while the victim was hospitalized and all future income they reasonably expected to earn in their lifetime had they lived.
Non-economic damages for a wrongful death can't be added up. Also, unlike other types of personal injury claims, the next of kin of the deceased can't collect any damages for pain and suffering. However, the following damages are available instead:
Loss of anticipated financial support the deceased would have provided.
Loss of consortium (companionship). This is the legal term for the loss of love, community, affection, moral support, sexual relations, training and guidance, or other emotional losses related to the family member's death. In effect, this is the same as pain and suffering.
Generally, punitive damages are not awarded in wrongful death or accident injury cases. However, if the defendant was convicted of a felony for the death of your loved one, the court may award punitive damages. This is done more to make an example of the defendant and discourage similar behavior.
What is the statute of limitations for filing a California wrongful death claim?
In most cases, you have two years from the date of your loved one's death to file a Riverside wrongful death claim. This is known legally as the statute of limitations. Keep in mind, if your loved one suffered a car accident and succumbed to their injuries a few days later, it is not from the date of their accident, it's from the day they passed away.
There is a notable exception to the two years statute of limitations. If your family member's death was caused by a government entity, you only have six months to file your wrongful death claim.
While this is all good to know, you should not let weeks, let alone months pass before filing your wrongful death claim. We understand that you may be in shock due to your sudden loss but waiting can seriously hurt your case. Defense lawyers will ask why you waited, vital evidence could be lost, and the facts of the case may not be as clear if you wait months or worse, over a year. Instead, file your case while the facts are still fresh in the minds of eyewitnesses, the police and anyone else involved. Not doing so could cost you tens of thousands of dollars or more.
How to pick a wrongful death attorney in Riverside
When you are deciding on a law firm to represent you for your wrongful death claim in Riverside County, look for the following:
A long, successful history of winning wrongful death claims
Award-winning trial lawyers in Riverside with a record of successful results
A law firm with the resources to take your case to court if needed
Outstanding customer service
A firm that doesn't have any upfront fees or hidden costs
The Dominguez Firm is a powerhouse law firm with a winning history of over $750 million* won for clients in all types of personal injury cases, including Riverside wrongful death claims. We have the resources and experienced trial attorneys to see your case through from start to finish. And unlike other law firms, we won't refer your case out or settle for less to avoid going to court.
Finally, when you call for a consultation, how is the initial contact? Is the customer service attentive? Are your questions answered to your liking? You can get a feel for a Riverside wrongful death lawyer by how they answer the phone. First impressions are important and often an indicator of how you'll be treated as a client for the duration of your case.
Are wrongful death claims the same as survival actions?
While both are connected to the death of your next of kin, survival actions are brought forward to recover different damages for your loss. Survival actions award damages on behalf of the deceased had they recovered. Also, survival actions are generally filed by the executor of the deceased's estate, not directly by family members as in a wrongful death case.
Survival actions take the deceased's pain and suffering directly related to their death into account, not the emotional and economic losses of the family. If the deceased suffered before they died, there are probably grounds for a survival action. However, if the deceased person was killed instantly, as in a car crash, then the odds of presenting a successful survival action would be much lower.
Finally, any compensation in a survival action would be administered through the deceased's estate. This is different from a wrongful death claim where compensation goes directly to the surviving next of kin.
How long will it take to settle my wrongful death lawsuit?
This is one of the most common questions we get here at The Dominguez Firm regarding Riverside wrongful death lawsuits. The short answer is: as long as it takes us to get you the best result possible for your case. We know this answer can come across as vague and that's not our intention. But realize that no reputable personal injury attorney or law firm can give you a specific time frame for your wrongful death claim.
Every wrongful death claim comes with its own particular set of circumstances. Many are complex and involve multiple parties. Often, a police investigation is also involved. And if the defendant's insurance company refuses to do the right thing and offer a fair and just offer for your loss, the nationally recognized trial attorneys at The Dominguez Firm are not afraid to go to court to resolve the matter. While this can add more time to your case, it often results in a larger verdict amount.
How much will a wrongful death lawsuit cost me?
The Dominguez Firm works on a contingency basis. That means we charge you nothing up front, nor are there any hidden fees when you sign on as our client. Instead, we receive a percentage of your final settlement or verdict. That percentage won't be a surprise, it will be clearly outlined in the client representation agreement you sign with us. And it is a fixed percentage, it won't change depending on the amount of your final verdict or settlement.
And in the unlikely event we are unable to obtain any compensation for you, then you owe us nothing. You win, or you don't pay! So, as you can see, you can afford a Riverside wrongful death attorney to represent you for your wrongful death case.
Why choose The Dominguez Firm
The Dominguez Firm has over 30 years of experience successfully handling Riverside wrongful death claims and we can do the same for you and your family. We offer the services of our award-winning personal injury lawyers in Riverside, in-house investigators who are available 24/7 and a legal staff of over 130 professionals ready to help. If you lost a loved one due to someone else's recklessness or negligence, call the wrongful death lawyers at The Dominguez Firm today at 800-818-1818 for a free consultation. We are here for you!
My experience was good. They made sure to kept me in the loop and made sure to let me know what was going on the whole time. My mom has used other attorneys and this experience was beyond better. I would definitely recommend them!
— Ashley Magana
The attorneys were always available and answered my questions. I would recommend them to anyone. Zoe is the best!
— Janet Salazar
My experience with The Dominguez Firm and the attorneys was really good. They were very informative and always returned my calls.
— Jocelyn Gonzalez