I called after my accident and they took care of everything. i was able to go to the doctor and they gave me the best service. thank you Hussein and Mercedes were the best.
- Blanca Garcia
The Top Personal Injury Accident Lawyers in Oxnard
The beautiful city of Oxnard is synonymous with uncrowded white sand beaches, a temperate Mediterranean climate, and a family-friendly atmosphere.  One of the wealthiest areas in the United States, Oxnard has great schools and a vibrant suburban culture that makes the city incredibly attractive to young parents and urban refugees looking for a place to set down roots and raise children.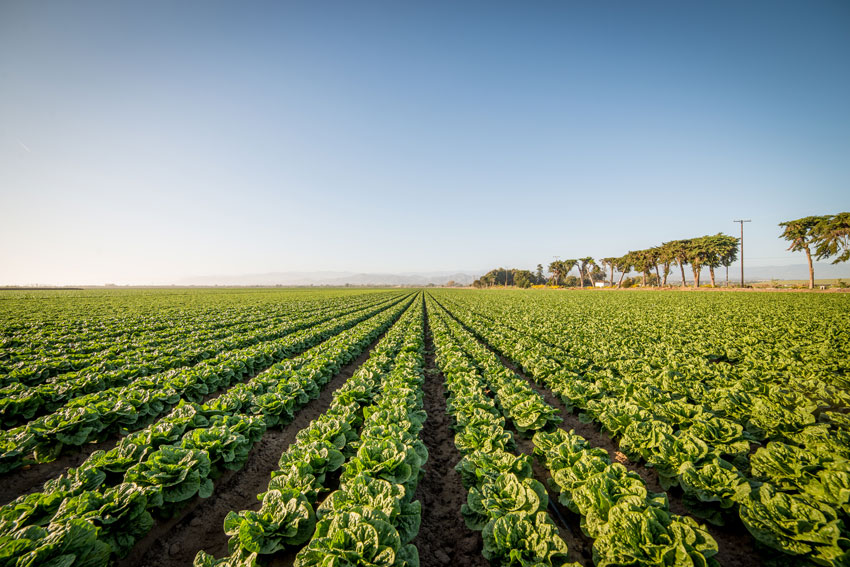 However, being a commuter community means that Oxnard is also crosscut with highways and freeways and is a major rail transportation hub in Southern California, hosting stops on Amtrak, Metrolink, Greyhound, and most other major providers.  All of this vehicle movement increases the risk of accidents.  Most Oxnard residents remember the 2015 Metrolink train derailment in which 29 people were injured and the train conductor died.   That same year, there were 94 traffic accidents in Oxnard that resulted in injuries or fatalities, 523 DUI arrests, and 5 hit-and-runs.  The Ventura County Department of Public Health reported that in 2017, deaths due to accidents and unintentional injuries were the third leading cause of premature death in the county.  In other words, residing in this safe suburban paradise still comes with significant safety risks.
That's why The Dominguez Firm proudly serves injury victims in Oxnard and the greater Ventura County area.  Our experienced personal injury attorneys are ready to provide the highest quality legal representation to victims of every type of accident.
Common Types of Injury Cases
At The Dominguez Firm, we have handled the legal cases of victims of accidents of all types, including:
Catastrophic injuries
Construction accidents
Uber and Lyft accidents
Animal bites
Slip & Fall accidents
Pool accidents
E-Scooter accidents
Product liability
Medical malpractice
Nursing home abuse
And many more!
Additionally, our employment and workplace injury team handles all sorts of claims relating to workplace grievances, such as:
Sexual Harassment
Workplace discrimination
Wrongful termination
Workplace harassment
Wage and hour issues
Whistleblower protection
And any other workplace grievances.
Who is Responsible?
When considering filing a personal injury lawsuit, one of the first things you must determine is who is legally liable for your injury.
In some cases, someone intentionally inflicts harm on another, causing bodily or psychological injury.  The at-fault party in these cases can be sued for intentional torts.  Although it is commonly assumed that the at-fault party must act aggressively or violently in order to inflect an intentional tort, in fact many injuries caused by intentional torts are the result of willful negligence or willful ignorance on the part of the at-fault person.  In particularly egregious cases, those who commit intentional torts may be responsible for paying punitive damages to the victim (see discussion of different damage categories in the section below).
Most personal injury lawsuits that The Dominguez Firm handles involve negligence —or injuries that result from accidents caused by the at-fault party's failure to fulfill their duty of care towards the injured party.  If it is determined that the defendant owed the injury victim a duty of care, that duty of care was breached, and the breach of the duty of care substantially contributed to the circumstances that caused the accident, then the defendant may be found at fault for the accident, and therefore financially responsible for the damage their negligence caused.
In some cases, the duty of care of one individual to another is made explicit under law.  For example, teachers and day care workers are legally responsible for the welfare of the children placed under their care.  Drivers are required to take reasonable steps to prevent accidents with other motor vehicles or injuries to pedestrians by following the rules and norms of the road.  Owners and operators of public buildings or property have a duty of care to guests to ensure a safe and hazard-free environment.  Breaches of these duties of care, and injuries that may result therefrom, can be the basis for filing a personal injury lawsuit against a particular individual or entity.  In cases where the duty of care is not explicitly articulated or established under the law, an injury victim can still prove that such a duty exists with the help of a competent personal injury attorney.
In rare cases, strict liability exists, meaning the defendant is liable for an accident victim's injuries whether or not they intentionally or negligently caused harm.  For example, if you purchase a consumer electronic like a microwave and it malfunctions and you suffer an electric burn, the microwave's manufacturer may be sued under product liability laws.  Bites from untrained, aggressive pets or injuries resulting from extremely hazardous activities or behavior may also fall under the purview of strict liability.
Determining who is liable for your injury (and, therefor, who to file a lawsuit against) is among the most important aspects of a successful claim—and also one of the most difficult.  Identifying the party or parties that are responsible for an injury can be complicated, involving meticulous evidence and fact collection.  An experienced personal injury attorney, such as the experienced attorneys at The Dominguez Firm, is best equipped to make these determinations and craft a winning claim.  Our firm maintains an in-house team of legal eagle investigators, who are available 24/7 to investigate accident scenes, gather evidence in support of your case, and help discover who was responsible for your injuries.
What Types of Damages Can an Injury Victim Recover?
An injury victim may be entitled to compensation relating to damages of three types:
Special, or Economic Damages.  This category of damages is meant to compensate specifically for financial losses directly related to the accident or injury.  Common examples of economic damages include:

Hospital bills
Medication and medical equipment
Cost of ongoing treatment
Physical or occupational therapy
Loss of income or income-generating capacity
Property loss or damage

General, or Non-economic Damages.  Non-economic damages relate to more subjective and less easily quantifiable losses that result from an injury, for example the emotional, psychological, or relationship-related ramifications of an accident.  General damages may include:

Pain and suffering
Emotional distress
Anxiety
Post-traumatic Stress Disorder (PTSD)
Physical pain
Debilitation or disfigurement
Negative impacts on quality-of-life
Loss of companionship or consortium

Punitive Damages.  In cases where the at-fault party engaged in especially malicious, reckless, or unjustifiable behavior that caused injury, a victim may be awarded punitive damages.  Unlike special and general damages, which are meant to compensate the victim for their injury, punitive damages are meant to punish the at-fault party for their bad behavior, and to discourage them from acting in a similar manner in the future.  Successful claims for punitive damages are extremely rare in personal injury cases, since the victim must meet an especially high burden of proof that the at-fault party acted intentionally maliciously, recklessly, or wantonly.
At The Dominguez  Firm, we have won jury awards in the multiple millions of dollars for individual injury victims, and win compensation for our clients in 96% of cases that proceed to trial.
How Can The Dominguez Firm Help You?
Over the more than three decades since The Dominguez Firm opened its doors, we have assisted thousands of injury victims around Oxnard and the greater Southern California to win millions of dollars—over half a billion dollars in total—in personal injury compensation.  Our firm has gained a reputation as a premier personal injury firm in Oxnard as well as Southern California, with a 96% litigation success record—this means that we win 96% of all of our cases that proceed to trial.  With our client-oriented approach that places each client as the MVP of our team, we have cultivated a large family of overwhelmingly satisfied clients.  Here are some actual satisfied client testimonials:
Thank you so much for giving us quick and great service! I was assigned an investigator the same day I called regarding my husband's accident. Our investigator was professional and kept us updated regarding his arrival to our meeting. He answered all of our questions and right away assigned us to a chiropractor.

— Delia R.
One of the best law firm in the world! I truly want to address the dedication and trust the Dominguez Firm gives. As a woman, it's really hard to find good people to trust. I was very pleased how [they] handled my property damage. Not to mentioned the great service that my paralegal had towards me and my family. He was very attentive towards my questions and concerns. He helped me get the health care I needed towards my injury. My attorney tried to get me and my family the right compensation and he did. I'm truly blessed to have found the Dominguez Firm!

— Maria V.
I was involved in an automobile accident and attorney Juan Dominguez got me over half a million dollars. He is the best. I highly recommend his law offices.

—Hugo
If you or a loved one has been injured in an accident, The Dominguez Firm is here to help.  Call our offices today for a free consultation with one of our personal injury attorneys at (800) 818-1818.
My experience was good. They made sure to kept me in the loop and made sure to let me know what was going on the whole time. My mom has used other attorneys and this experience was beyond better. I would definitely recommend them!
— Ashley Magana
The attorneys were always available and answered my questions. I would recommend them to anyone. Zoe is the best!
— Janet Salazar
My experience with The Dominguez Firm and the attorneys was really good. They were very informative and always returned my calls.
— Jocelyn Gonzalez