My attorney handled my personal injury case with attention to detail and proficiency. It's imperative to locate a personal injury attorney who cares because it can be a long, arduous journey to receiving compensation if you don't choose wisely.
- Francisca Presley
San Bernardino Personal Injury Attorneys
Nestled picturesquely between the mountains and the desert, San Bernardino is the largest county in the United States. The population growth of the last few decades has added millions of new residents to San Bernardino County. Most residents live near the county seat of the same name.
This increase comes with some inevitable growing pains. For example, San Bernardino has one of the highest accident rates for drinking and driving in California. At The Dominguez Firm we handle all types of San Bernardino accident injury cases. If you or a loved one were injured in an accident in this Inland Empire County, call us for a FREE consultation at 800-818-1818 today.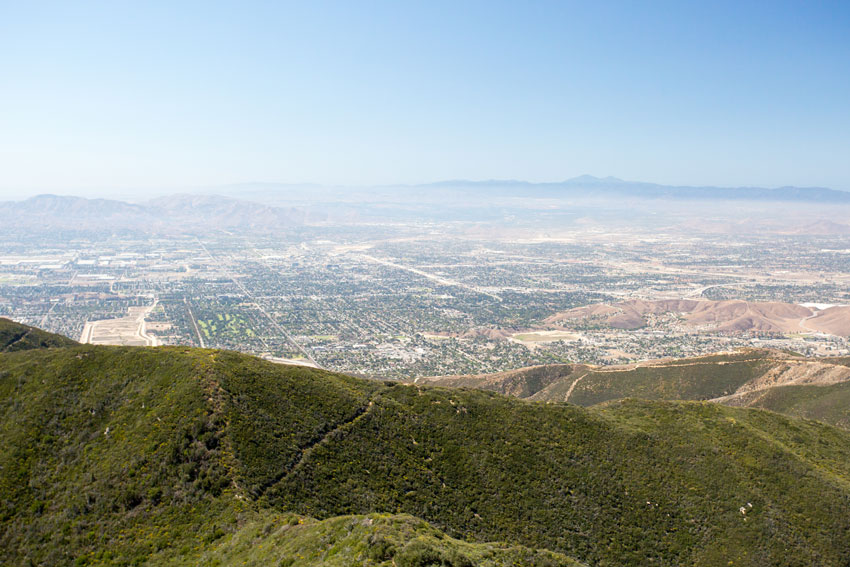 At The Dominguez Firm, we recognize this resilience that so characterizes San Bernardinians in our injured clients, who we have spent more than three decades representing in personal injury claims.  We are proud to serve the city and greater San Bernardino County area, providing experienced and high quality legal representation for accident victims, and supporting them and their families while they navigate the difficult road to recovery and fair compensation.
What Types of Legal Cases does The Dominguez Firm Handle?
At The Dominguez Firm, we have assisted thousands of clients over the years in a wide variety of personal injury claims, handling cases involving:
Catastrophic injuries
Uber and Lyft accidents
Slip & Fall accidents
Pool accidents
Product liability
Medical malpractice
Nursing home abuse
And many more!
We also handle employment and workers' compensation cases involving involving the following:
Sexual Harassment
Workplace discrimination
Wrongful termination
Workplace harassment
Wage and hour issues
Whistleblower protection
And any other workplace issues
No matter the injury or situation, The Dominguez Firm has the expertise and knowledge to get you the compensation you are rightfully entitled to!
What Causes Injuries in San Bernardino?
Each day, hundreds of San Bernardino residents suffer debilitating or catastrophic injuries, or sometimes death, because of someone else's negligence.  Motor vehicle accidents are one of the leading causes of preventable injuries and death in the United States, according to the CDC.  The California Office of Traffic Safety reported that in 2016 in San Bernardino County there were:
16,263 traffic accident related injuries and fatalities
906 motorcycle related injuries and fatalities
618 pedestrian injuries and fatalities
337 bicycle related injuries and fatalities
982 hit-and-runs
3,701 injuries and fatalities involved speeding
1,766 injuries and fatalities involved alcohol
San Bernardino residents are more likely than both the national and California-state average to die in a motor vehicle accident—with male and African-American San Bernardino residents substantially more likely to suffer a traffic fatality than the national average.
In 2017 alone, San Bernardino area hospitals admitted more than 16,000 trauma patients, and emergency department visits have been steadily increasing in recent years—a sign that unintentional injuries continue to be a serious social problem.
Accidents and unintentional injuries are especially risky for children.  According to the CDC:
A child dies every hour from an injury, on average
About 1 in 5 child deaths is due to an injury
Every four seconds, a child is treated for an injury in an Emergency Department
The most common causes of child injuries are:
Car accidents
Suffocation
Drowning
Poisoning
Fires
Falls
In San Bernardino County in 2013, drowning was the number 1 cause of death for young children aged 1-4 years old.
Sadly, these injuries are all preventable.  If everyone in society took appropriate precautions and fulfilled their responsibilities and duty of care, most of these injuries and deaths could be avoided. Unfortunately, not everyone is willing or able to take these precautions, and accidents due to other people's negligence inevitably occur.  That's why The Dominguez Firm works diligently on behalf of injury victims to help them pick up the pieces in the aftermath of serious and debilitating accidents.  If you have been injured in an accident that resulted from someone else's negligence, whether a bite from a rogue and untrained dog or a collision with a reckless driver, The Dominguez Firm is ready to fight for your legal right to compensation.
Premier Award-Winning Personal Injury Law Firm
The Dominguez Firm is one of the most recognized personal injury law firms operating in the greater Southern California area, and has earned a reputation as a premier firm in the region.  Our firm and individual attorneys have won several prestigious awards from local, state, and national professional organizations, including:
In choosing The Dominguez Firm, you can be confident that you have retained the services of a trustworthy, reputable, and experienced personal injury lawyer in San Bernardino that will provide you with high quality legal representation and get you the compensation that you and your family need.
Strong Record of Success
At The Dominguez Firm, our premier status is evidenced by our superior record of success.  We have won 96%* of our cases that have gone to trial and over the years we have assisted thousands of clients to win over $750 million* in injury compensation.  We have successfully secured awards in the millions and tens of millions of dollars on behalf of individual clients who need this compensation to regain their dignity and quality of life.  In short, with The Dominguez Firm, you can rest easy knowing that you are in competent and capable hands!
Our reputation is further bolstered by our record of overwhelming client satisfaction.  Current and former clients consistently give us glowing testimonials, and trust us so much that they regularly refer their close friends and family members to our firm for their legal needs.  Client referrals make up a substantial proportion of our new client base, and we are honored and proud that our former clients entrust their closest intimates to our representation and care.  Our network of current and former clients continue to be family even after their cases are closed, and we cherish and cultivate the connections we make.
At The Dominguez Firm, we operate as a team, and our client is our team's MVP.  Each case is handled by a lead attorney, who is supported by an exemplary team of experienced legal assistants, legal secretaries, paralegals, and support staff.  Each case is also regularly reviewed by a senior partner, so you know that your case benefits from the expertise of multiple legal perspectives and the cumulative experience of multiple attorneys.  We prioritize communication with our clients, and you will always be kept closely in the loop regarding any developments in your case.  We know that every case and every victim is different, and we work closely with our clients to tailor a specific legal strategy to the unique facts and circumstances of their individual case, ensuring that their unique needs are accommodated.
Some representative testimonials from happy former clients:
The attorneys were always available and answered my questions. I would recommend them to anyone.

— Janet Salazar
I was involved in an automobile accident and attorney Juan Dominguez got me over half a million dollars. He is the best. I highly recommend his law offices.

—Hugo
I suffered severe injuries on my right foot. The Dominguez Firm helped me obtain the medical attention and treatments that I needed and resolved my case for $3 million dollars. I am grateful to The Dominguez Firm for their excellent service and support throughout my entire case.

—Donald Nielsen
You Need The Dominguez Firm on Your Side
If you or a loved one has been injured in an accident, you need the services of an experienced, successful, and personable personal injury attorney at your side.  The Dominguez Firm can mobilize the incredible resources of a large law firm, while still providing the personal service and care of a smaller legal operation.  We strive to ensure that our injured clients receive the highest quality legal representation available, and work to alleviate the already considerable burden that accident victims confront.
We operate on a No Recovery, No Fee basis, which means that we don't bill you unless we win you compensation.  By hiring The Dominguez Firm, you can take the first step towards justice and compensation with absolutely no financial risk.  Call us for a free consultation at 800-818-1818 today.
My experience was good. They made sure to kept me in the loop and made sure to let me know what was going on the whole time. My mom has used other attorneys and this experience was beyond better. I would definitely recommend them!
— Ashley Magana
The attorneys were always available and answered my questions. I would recommend them to anyone. Zoe is the best!
— Janet Salazar
My experience with The Dominguez Firm and the attorneys was really good. They were very informative and always returned my calls.
— Jocelyn Gonzalez