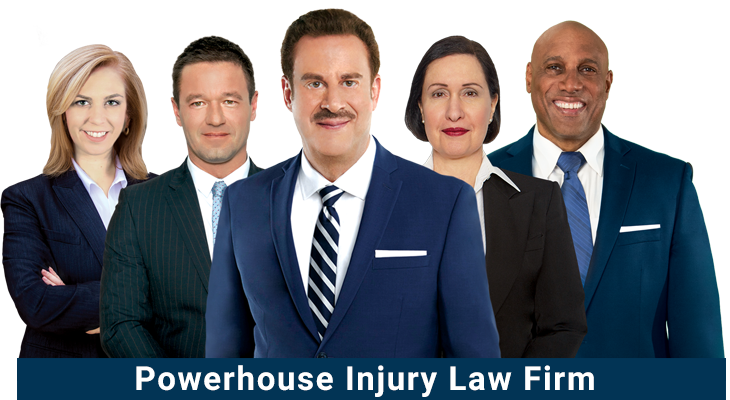 When negligence or recklessness leads to the untimely death of a family member in San Bernardino, you as the next of kin have the right to take legal action against those responsible. A wrongful death claim is very similar to a personal injury claim, except in this case, the defendant's actions led to the loss of a loved one. In California, there are specific rules that outline who can file a wrongful death lawsuit, the statutes of limitations for the claims, and the compensation available, which can vary. 
You always want to hire an attorney with experience in the handling of wrongful death lawsuits, which are often complex. In this article, we'll show you how to do just that.
If you lost a family member due to the negligent or reckless acts of another, we're here to help. At The Dominguez Firm, our powerhouse legal team will fight to get you the justice that you deserve.
Call now to get you free no-obligation consultation: (800) 818-1818.
How much does a wrongful death lawsuit cost in San Bernardino?
For law firms that work on a contingency basis, like The Dominguez Firm, you don't pay anything for a consultation or even after your case is accepted. Our San Bernardino wrongful death attorneys work for a percentage of the compensation you receive. In other words, we only get paid when you get compensated. In the unlikely event that you are not compensated, then we receive nothing. So, you win, or you don't pay!
Some of the benefits of working on a contingency basis include:
You can seek justice for the wrongful death of your loved one without having to worry about upfront or hidden fees.
Your wrongful death lawyer is motivated to win your case and seek the highest compensation possible.
All advice you get will be in your best interest.
How do I choose a San Bernardino wrongful death lawyer?
You want to choose a wrongful death lawyer based on their history of success. In other words, choose the best lawyer you can find. However, ensure that you and the attorney are on the same page. The initial consultation will help tell you if this is a person or a law firm that you can work with.
The team at The Dominguez Firm boasts a 96%* Success Rate.
Who can file a wrongful death lawsuit?
California's wrongful death laws allow for certain surviving family members, domestic partners, and other dependants to file a wrongful death claim in a bid to receive rightful compensation. A claim can be filed if someone's actions have led to the death of their loved one. The actions can be negligence like drunk driving, or recklessness, like street racing. 
The standard of proof in a wrongful death claim is less stringent than in a criminal case. The defendant may not to be convicted of manslaughter or murder in a criminal court, but can still be found liable and ordered to compensate the victim's next of kin for a wrongful death in a civil court. That's why it is so essential for family members to file a claim as soon as possible. 
What are the different types of wrongful death claims?
Your wrongful death attorney needs to establish that the defendant's negligence or recklessness caused your loved one's death. The attorney also needs to show that your loss caused damages. However, it would be worth noting that San Bernardino courts and generally all California courts have held that emotional distress isn't recoverable in a wrongful death action. However, in some cases, the person making the claim may assert intentional infliction or negligent infliction of emotional distress against the responsible party.
The most common damages sought by family members are:
The costs of burial and funeral for the victim
A loss of all future income for family members, i.e. spouse, children, etc.
No longer having required financial support
Loss of all household services
The most important perhaps is the loss of companionship, love, assistance, comfort, etc.
Establishing the above damages in a wrongful death claim can be very challenging. One example is calculating how much the deceased person would have have earned from the moment of their death until their retirement. The Dominguez Firm has over 30 years of experience handling wrongful death cases. Our attorneys can compare your case to a similar one from the past. We can come up with a fair and just amount and fight to get you the maximum compensation you are entitled to.
We're here to help you and your family get justice
At The Dominguez Firm, we are here to help you you and your family obtain justice. In our 30+ year history we have recovered over $750 million* for our clients, including those with wrongful death claims in San Bernardino.
We are with you every step of the way and will fight for your case.
If you have lost a loved one and are looking to file a wrongful death claim, call The Dominguez Firm today for a free consultation at (800) 818-1818.
My experience was good. They made sure to kept me in the loop and made sure to let me know what was going on the whole time. My mom has used other attorneys and this experience was beyond better. I would definitely recommend them!
— Ashley Magana
The attorneys were always available and answered my questions. I would recommend them to anyone. Zoe is the best!
— Janet Salazar
My experience with The Dominguez Firm and the attorneys was really good. They were very informative and always returned my calls.
— Jocelyn Gonzalez