The Dominguez Firm was the best choice I made after I got rear-ended at an intersection. I called them right away and they came to my house. They helped me throughout the whole case. Best injury lawyers.
- Sarah Mcgary
West Covina Personal Injury Lawyers
West Covina lies in the San Gabriel Valley, just 19 miles east of Downtown Los Angeles. Over 105,000 people call the city home. Anyone entering or just passing through West Covina will immediately notice the large number of shopping centers, hotels and businesses spread out across both sides of the 10 freeway here. Thousands of trucks, visitors and residents enter and leave West Covina every day. All of these vehicles mean accidents are inevitable. Fortunately, The Dominguez Firm personal injury lawyers in West Covina are available to help. If you've been injured in an accident, call us at 800-818-1818 for a free consultation today.
Read more about what to do if you do get into an accident and how The Dominguez Firm personal injury lawyers in West Covina can help.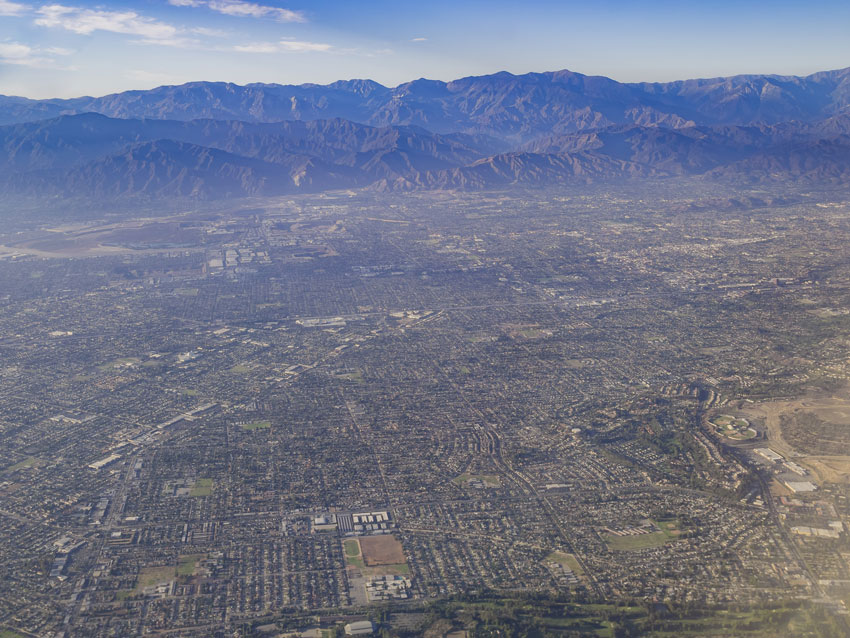 What are the most common causes of accidents in West Covina?
601 people were injured or killed in traffic accidents in West Covina in 2017. That places West Covina at #17 among California cities with similar populations. Even worse, West Covina ranked 8th under the same criteria for DUI arrests. Add to that all of the big rigs and delivery trucks traveling the 10 freeway and on the city's streets and major accidents are bound to happen.
The leading causes of accidents in West Covina are:
Drinking and driving – As noted, DUI arrests are high for West Covina. Even worse, many drunk driving accidents here involve underage drivers who have been drinking illegally. This especially a concern late at night.
Driver fatigue – Driver fatigue is common among truck drivers. Tight schedules and an excessive number of hours on the road means truck drivers often push themselves to the limit. This can lead to serious and even fatal accidents. Because the 10 freeway is a major national transportation route, thousands of trucks of all sizes travel through West Covina every day. Odds are, some of those truck drivers are pushing themselves to meet a deadline.
Speeding – Besides the 10 freeway, West Covina is also close to the 60 and the 605. All are major freeways where speeding is common. Within the city itself, speeding outside of peak traffic hours and illegal street racing also causes many unnecessary injuries and deaths.
Poor road conditions – The 10 freeway expansion project through West Covina has been going on for several years now. This has meant closed lanes, construction crews, debris and of course, accidents. Frustrated drivers and poor road conditions combine for a dangerous mix. The work on this stretch of the 10 freeway is scheduled to be completed sometime in 2021.
Distracted driving – Distracted driving has become a major source of accidents here in West Covina and throughout Los Angeles County. Texting, eating, playing with the controls in your car and even pets can all lead to distracted driving accidents.
What should I do if I get into a car accident in or around West Covina?
Being injured in a car accident is always a traumatic event. Of course, we hope it never happens to you, but knowing what to do from the outset will help make the entire situation easier to deal with.
If you've been injured in a car accident, call 911. If you're unable to do so, ask someone to call for you. You'll be asked if you want an ambulance. You may be in shock and unsure of how to respond to this question. After any crash, the answer is yes, you do want an ambulance so you can receive immediate medical attention. Request the police as well since you'll want a traffic collision report.
Gather information from everyone else involved in the accident, including license, insurance and witness contact information. Take photos of your injuries, the area where the accident occurred, the damage to your vehicle and the other vehicles involved. Note any traffic lights and signs.
Do not apologize or admit guilt to anyone, including the police. And do not admit any fault. Accidents involve many sets of circumstances. You'll be disoriented after your accident and not thinking clearly.
Call The Dominguez Firm personal injury attorneys in West Covina right away for a free and confidential consultation.
It's important to get The Dominguez Firm personal injury attorneys in West Covina involved right away. Waiting can harm your case in many ways. Vital evidence can be lost, defense attorneys will question why you waited and challenge you on your recollection of events if a long time has passed.
Our lawyers and in-house investigative team will get to work on your case immediately. We'll deal with the insurance companies while you concentrate on your recovery.
Premier Personal Injury and Employment Law Firm in West Covina
Our highly experienced team of personal injury attorneys has assisted thousands of clients across three decades in legal cases relating to:
Catastrophic injuries
Workplace injuries
Uber and Lyft accidents
Pool accidents
E-Scooter accidents
Product liability
Nursing home abuse
And many more!
We also help clients in West Covina with workplace injuries, workers' compensation, and other employment injury-related issues. Our West Covina employment attorneys have assisted hundreds of clients with the following types of workplace problems:
Sexual harassment
Workplace discrimination
Wrongful termination
Workplace harassment
Wage and hour issues
Whistleblower protection
And any other workplace grievances.
How can The Dominguez Firm personal injury attorneys in West Covina help me?
The Dominguez Firm personal injury lawyers in West Covina have over 30 years of experience successfully helping accident injury victims. Unlike other firms that refer out complex accident cases, we are a powerhouse injury law firm with our own real trial lawyers ready to help you. We handle all types of injury accident cases in-house. Our attorneys are backed by a team of over 120 legal professionals, an in-house investigative team and the resources to take on even the largest corporations and insurance companies.
We have won over $700 million dollars for our clients including record-breaking verdicts in car accident cases. We will fight to obtain the maximum compensation that you are entitled to.
In addition to our experience, resources and success rate, we are also committed to providing our clients in West Covina with outstanding customer service. Our firm was founded on the core values of compassion, service and results. When you become a client of The Dominguez Firm personal injury attorneys in West Covina, you gain access to the best service and results possible. Our high rate of return clients and client referrals are a testament to this.
And if you're concerned about the cost of hiring a West Covina personal injury lawyer from The Dominguez Firm, know that we work on a contingency basis. That means you have no out of pocket expenses, hidden fees or upfront costs when you sign on as our client. We receive a percentage of any verdict or settlement we obtain for you, which will be clearly stated in your client representation agreement. That percentage will not change, even if we obtain a sizeable settlement or verdict on your behalf. And in the unlikely event that we don't obtain a favorable verdict or settlement, you owe us nothing. You win, or you don't pay.
Let our powerhouse personal injury attorneys help you. Call The Dominguez Firm personal injury lawyers in West Covina at 800-818-1818 for a free consultation today. We are available 24/7.
My experience was good. They made sure to kept me in the loop and made sure to let me know what was going on the whole time. My mom has used other attorneys and this experience was beyond better. I would definitely recommend them!
— Ashley Magana
The attorneys were always available and answered my questions. I would recommend them to anyone. Zoe is the best!
— Janet Salazar
My experience with The Dominguez Firm and the attorneys was really good. They were very informative and always returned my calls.
— Jocelyn Gonzalez