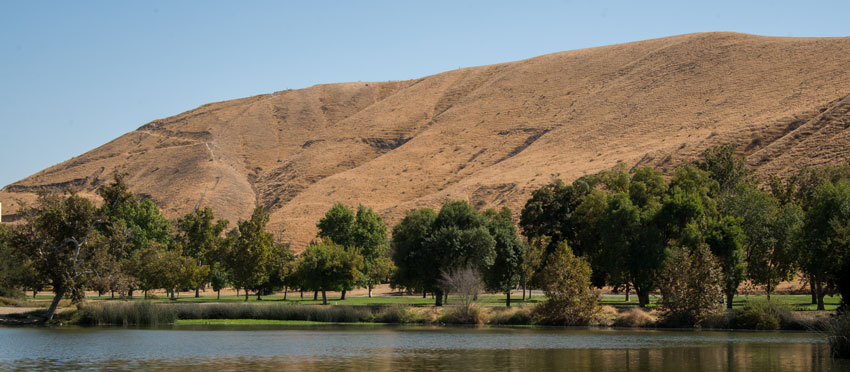 Bakersfield is the 9th most populous city in California, the agricultural capital of the state breadbasket and the gateway to the San Joaquin Valley. Bakersfield County is the largest oil-producing county, has the fastest growing workforce, and is the second-highest agricultural commodity-producing county in the United States. In short, Bakersfield is fast becoming one of the most dynamic and vibrant communities in the country, and a region to watch in the coming years.
Bakersfield is also home to Route 99, the deadliest highway in America, and is ranked low on the list of safest cities, traffic fatalities, and drug poisoning deaths. As more and more millennials are attracted to the area owing to its enviable job and economic growth in comparison with other metropolitan areas, an increasing population (combined with insufficient or aging infrastructure) only increases the risk of accidents and serious injuries to Bakersfield residents. As Bakersfield struggles to accommodate to the influx of new residents, The Dominguez Firm is standing by to provide high-quality legal representation to accident victims of all kinds.
Premier Personal Injury and Employment Law Firm
Our highly experienced team of personal injury attorneys has assisted thousands of clients across three decades in legal cases relating to:
We have expertise in workplace injuries, workers' compensation, and other employment and labor-related legal issues, and our employment attorneys have assisted hundreds of clients facing legal issues related to:
Sexual harassment
Workplace discrimination
Wrongful termination
Workplace harassment
Wage and hour issues
Whistleblower protection
And any other workplace grievances.
Over $750 million* Recovered
Our firm maintains a 96%* case success rate, which means that clients of The Dominguez Firm have won 96% of cases that reached the litigation stage. Our litigation success record is rivaled by few, and the numbers speak for themselves—we have recovered over $750 million* for our injured clients, with many clients granted awards in the millions or tens of millions of dollars. Having assisted thousands of victims over the years, we are intimately familiar with the emotional and financial devastation that a serious injury can wreak on a victim and their family. The Dominguez Firm is committed to ensuring our clients receive the strongest legal representation so that they have the best chance for a brighter future—one not burdened by massive medical bills or other financial burdens.
Over Thirty Years of Experience
Our attorneys have decades of experience handling complex personal injury cases. Firm founder, managing partner, and CEO Juan Dominguez began his legal practice in 1987 when, inspired to help injury victims by his previous work in emergency rooms of major trauma centers, Dominguez returned to Los Angeles with a J.D. from the University of California, Hastings College of Law. Since then, Dominguez has worked tirelessly to help injury victims in Southern California. The firm has since grown to over 120 attorneys and support staff, servicing thousands of clients and helping to recover millions of dollars in injury compensation. Despite this tremendous growth, The Dominguez Firm has maintained its commitment to personal and personable client service. At The Dominguez Firm, we treat you like family, and you can rest assured that you will never be treated like an anonymous or interchangeable resource.
Full-Service Law Firm
The Dominguez Firm aims to be a one-stop-shop for all of our clients' legal needs. In addition to world-class legal representation by an experienced attorney, your case will be supported by our team of highly qualified paralegals, legal secretaries, and legal assistants. Additionally, we employ an in-house team of investigators who are available 24/7. They work closely with out attorneys and are tasked with gathering evidence and looking into the circumstances of your case. Together, their work is crucial in helping us present the strongest case possible on your behalf.
The success of many cases that reach the litigation stage rely on the testimony of various experts—medical, transportation, scientific, or otherwise. The Dominguez Firm has cultivated a network of eminent and reliable experts that we work with regularly and trust to provide airtight testimony on behalf of our clients. Rest assured, your case is backed by the comprehensive expertise of professionals in all areas—spearheaded by the legal representation of your Dominguez Firm personal injury lawyer.
Through our decades of experience in helping injury victims in Bakersfield and the surrounding area, we have made contacts with many medical professionals that specialize in rare and difficult complications arising from serious or catastrophic injuries. If you are having difficulty locating a specialist or are in need of a recommendation of a good physical therapist, we can help you to identify a trusted provider among our network.
In short, we aim to make your post-injury claims process as seamless and integrated as possible.
Award-Winning Legal Representation
The excellence of our attorneys and firm have garnered us the recognition of many regional, state-wide, and national professional organizations. We have received many prestigious awards, including:
In choosing The Dominguez Firm, you are guaranteed the highest quality legal representation, backed by the seal of approval from these premier professional organizations.
Impeccable Record of Client Satisfaction
Our firm consistently receives glowing testimonials from former clients, and much of our new client base is directed to us through personal referrals from family members and close friends of our previous clients. In other words, those who choose The Dominguez Firm for their legal representation are so satisfied with our performance, they recommend us to their closest and most trusted intimates for their legal needs.
Some representative testimonials from satisfied clients:
The attorneys were always available and answered my questions. I would recommend them to anyone.

— Janet Salazar
I was involved in an automobile accident and attorney Juan Dominguez got me over half a million dollars. He is the best. I highly recommend his law offices.

—Hugo
I suffered severe injuries on my right foot. The Dominguez Firm helped me obtain the medical attention and treatments that I needed and resolved my case for $3 million dollars. I am grateful to The Dominguez Firm for their excellent service and support throughout my entire case.

—Donald Nielsen
No Recovery, No Fee!
The Dominguez Firm takes cases on a contingency fee basis. That means when you sign with our firm, you pay nothing up front, and we only get paid once we win your case. We know that the financial burden of a serious or catastrophic injury can be devastating for a victim and their family. At The Dominguez Firm, we want to alleviate as much of this burden for you as possible.By working on a contingency basis, you take no financial risk in hiring our services, and can pursue your case without the added stress of worrying about how to pay for a lawyer.
Why Choose The Dominguez Firm?
Hundreds of personal injury lawyers advertise themselves as the "best," "most aggressive," or "premier" personal injury lawyer in Bakersfield. So what sets The Dominguez Firm apart from the pack?
By choosing The Dominguez Firm, you can be sure our performance is backed by dozens of professional awards, hundreds of satisfied client testimonials, and an unbeatable 96%* record of success. We have over three decades of experience helping thousands of injury victims around Bakersfield and the greater Southern California area to win more than $750 million* in compensation for their injuries.
Our team of over 120 attorneys and support staff work closely together and always place our clients first. We'll work closely with you to ensure the highest-quality legal representation possible. If you or a loved one has been injured in an accident of any sort, call us at 800-818-1818 for a free consultation about your case. Waiting can hurt your case, so call us today.
My experience was good. They made sure to kept me in the loop and made sure to let me know what was going on the whole time. My mom has used other attorneys and this experience was beyond better. I would definitely recommend them!
— Ashley Magana
The attorneys were always available and answered my questions. I would recommend them to anyone. Zoe is the best!
— Janet Salazar
My experience with The Dominguez Firm and the attorneys was really good. They were very informative and always returned my calls.
— Jocelyn Gonzalez