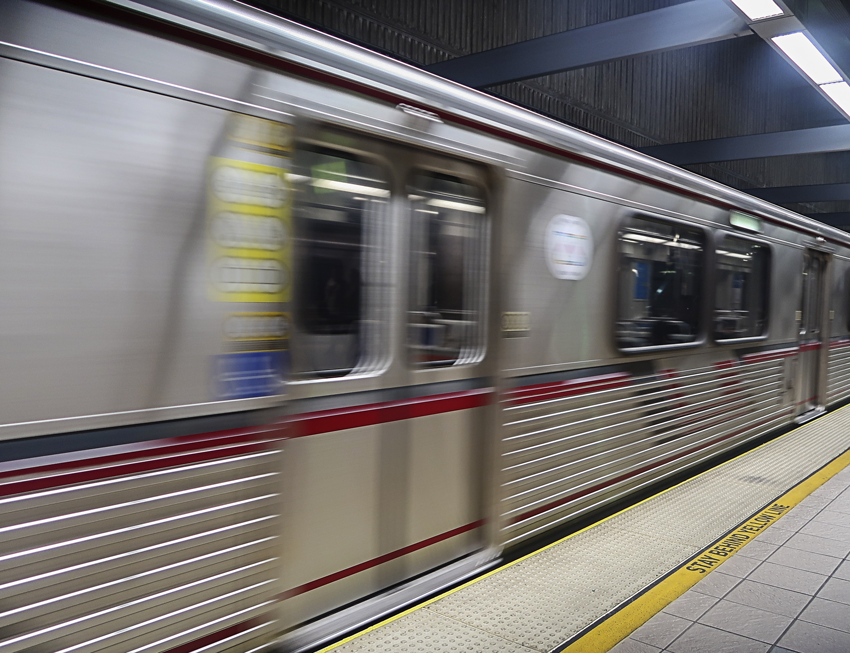 Trains are impressive, massive, and when they are involved in an accident, highly destructive. If you or loved one has been injured or killed in a train accident, whether as a passenger, in a vehicle, or as a pedestrian, you need a powerhouse law firm in your corner.
Train accidents come in many forms, such as:
Train versus train
Train versus pedestrian
Train versus vehicle (car, truck, motorcycle)
Single train accident (for example, derailing)
Terror attacks
And others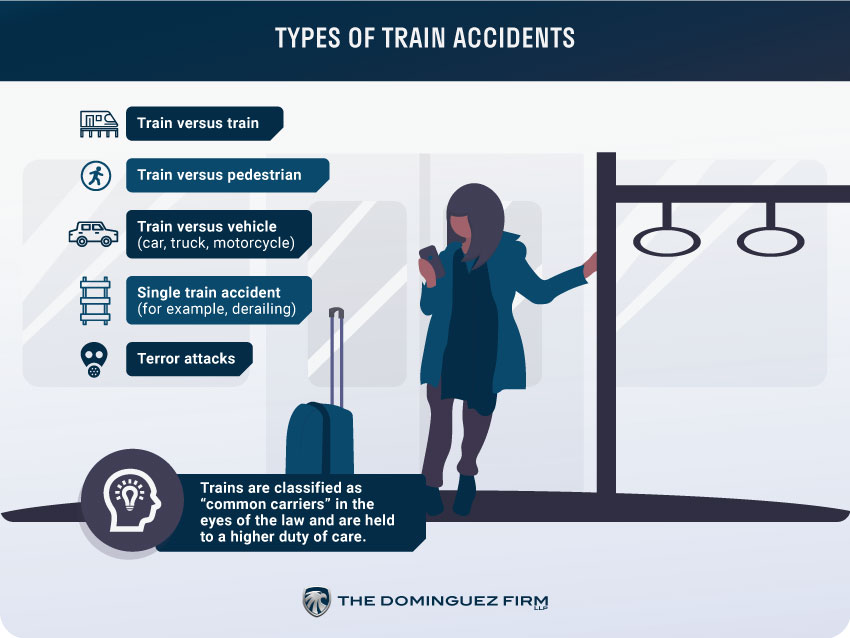 After a train injury accident, your road to justice and compensation will undoubtedly be winding and complex. Trains are classified as "common carriers" in the eyes of the law and are held to a higher duty of care. This, however, does not mean that the at-fault parties will simply pay for your injuries that they caused. This is why you need an aggressive and tactful train accident lawyer to take the fight to them.
As an example of the complexities, train accident investigations often involve multiple agencies, including Federal, State, and local, and can take weeks, months, if not years to reach a conclusion. Even then, the conclusions require careful vetting by an experienced train accident injury lawyer to ensure their accuracy.
Furthermore, targeting the correct parties is also a complex and important process, especially given the fact that potential at-fault parties can include the owner of the train, the operator of the train, the owner/lessor of the track, and so on. In most instances, it is likely that private and public entities are involved, requiring a deft train accident injury lawyer to navigate the Government Tort Claims Act as it has special deadlines. When you mix in the various layers of insurance and the fact there are usually many plaintiffs, the issues with train accident lawsuits abound.
The Dangers Of Metrolink Trains
Long term Southern California residents undoubtedly remember the tragic Metrolink accident ten years ago that took 25 innocent lives.  Although Metrolink has made considerable improvements with an aim towards greater safety in the decade since, people are still at considerable risk—just last fall, a Glendale woman was struck and killed by a Metrolink train, and with the number of planned Metrolink expansion projects, the risks are ever-increasing.  Here's what you need to know about train accidents and why they are so dangerous.
What Causes Train Accidents?
Train accidents can be caused by an array of different factors.  Many assume that trains are largely automatically operated, suggesting that equipment or infrastructure is mostly to blame for train accidents.  However, according to the Federal Railway Administration, the most prevalent cause of train accidents in 2018 was 'human factors,' followed by track causes and equipment causes.  In other words, the largest cause of train accidents is human error.
This was the case in the devastating 2008 Metrolink crash—a follow-up investigation by the National Transportation Safety Board (NTSB) suggested that the commuter train's engineer had been texting while operating the train, distracting the engineer so that they did not observe a red 'stop' signal and collided head-on with Union Pacific freight train as a result.  This finding contradicted previous reports that the crash had been due to the signal malfunctioning and failing to indicate that the Metrolink train should stop.
Unfortunately, accidents caused by 'human factors' will continue to be a problem for railways, at least until technology allowing for fully automated trains is approved and goes to market (which, of course, will present new safety challenges).  No matter how many safety checks rail operators conduct, or how much money is invested in new and safer infrastructure and equipment, avoidable tragedies such as the 2008 Metrolink collision due to human negligence may still occur.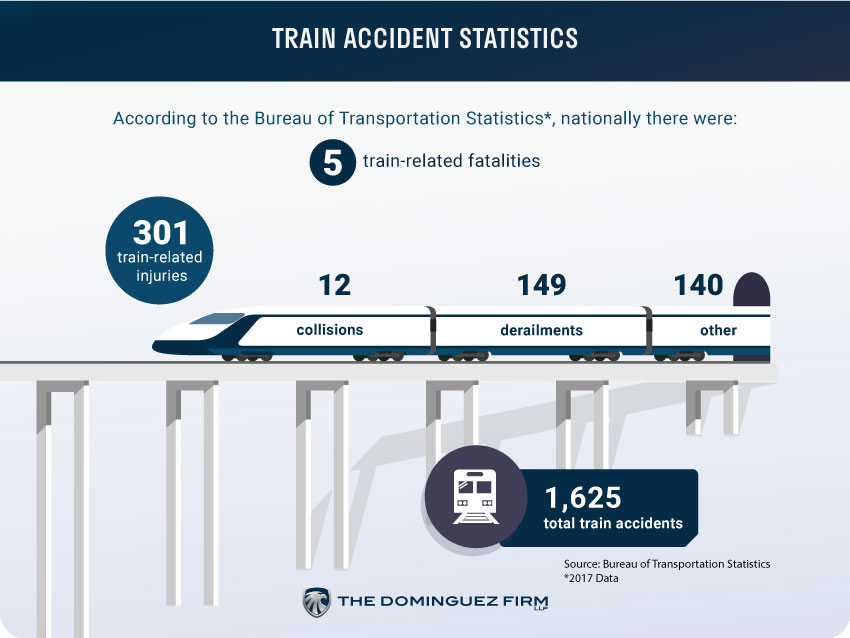 Train Accident Statistics
According to the Bureau of Transportation Statistics, in 2017 there were:
5 train-related fatalities, of which 3 involved train derailments and 2 were attributed to 'other' causes
301 train-related injuries, of which 149 involved derailments, 12 involved collisions, and 140 were attributed to 'other'
1,625 total train accidents
Seeking Legal Help After A Train Accident
You only have one shot to recover the compensation you deserve to make sure you are financially secure to recover from your injuries. Do not trust just any personal injury lawyer to handle your claim.
The Dominguez Firm has 30 years of experience in the Greater Los Angeles area and has the train accident lawyers, staff, resources, and reputation to take the fight to the powerful train industry. Please do not hesitate to call us at 800-818-1818 to speak with an experienced train accident lawyer about your train accident. If there is no recovery, there is no fee!
My experience was good. They made sure to kept me in the loop and made sure to let me know what was going on the whole time. My mom has used other attorneys and this experience was beyond better. I would definitely recommend them!
— Ashley Magana
The attorneys were always available and answered my questions. I would recommend them to anyone. Zoe is the best!
— Janet Salazar
My experience with The Dominguez Firm and the attorneys was really good. They were very informative and always returned my calls.
— Jocelyn Gonzalez