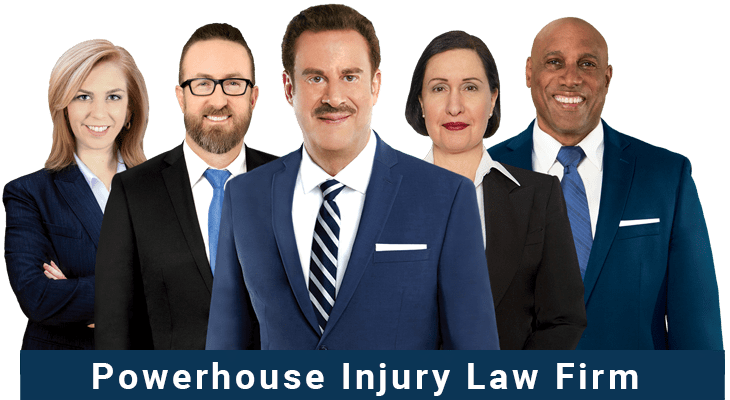 96%* Success Rate
No Recovery, No Fee!
Over $1 Billion* Won
35+ Yrs Helping The Injured
ABOUT US
TOP RESULTS







1100+

REVIEWS
"The staff at Dominguez Firm is amazing, great customer service, great at keeping you posted on your ongoing case... The attorneys took great care of me..."
- Karla O.


400+

THUMBS UP
"Our experience with The Dominguez Firm was really great. All staff are awesome, they did an excellent job. Thank you very much...God Bless."
- Lorenzo C.


100+

REVIEWS
"I feel like they really went above and beyond to get me as much money as possible... I would definitely recommend them. Thank you Dominguez Firm!"
- Alexis D.
TOP PERSONAL INJURY LAWYERS
The Dominguez Firm is one of the most widely recognized and successful personal injury law firms in Greater Los Angeles, with a proud success record of over $1 billion* won for injured accident victims. For over thirty years the firm has championed the rights of injured clients in thousands of cases involving all sorts of accidents and injuries throughout Southern California. With a legal staff of over 120, The Dominguez Firm is a proven powerhouse personal injury law firm with the experience, resources, recognition, and results that most other injury law firms lack.
The firm's seasoned award-winning team of trial lawyers have won multi-million-dollar verdicts and results in serious injury and wrongful death cases. The firm's excellence and litigation prowess are recognized by other lawyers that refer the seriously injured to The Dominguez Firm. Moreover, our attorney staff has been recognized, awarded, and honored by top professional attorney associations as well as by client testimonials that serve to highlight our amazing success record.
If you have been injured in an accident and are looking for a personal injury lawyer, the personal injury lawyers at our personal injury law firm are amongst the best in the profession. At our law firm, each client is assigned a distinguished personal injury attorney that forms a team with the firm's other supervising personal injury attorneys to ensure the best legal representation possible.
Unlike many other Los Angeles personal injury law firms that pay marketing firms to send them clients, our Greater Los Angeles personal injury law firm is a real law firm with distinguished Los Angeles personal injury lawyers. If you seek an accomplished Los Angeles personal injury lawyer, our firm is staffed with top Los Angeles personal injury attorneys. Call our law firm and get a top Los Angeles personal injury attorney to fight for you! If there is NO RECOVERY, there is NO FEE! Call 24/7 for a FREE CONSULTATION: 800-818-1818.
The firm is founded on three core values: compassion,service and results. It is uniquely distinguished and prides itself on having a highly experienced and diverse legal staff to provide the necessary understanding and compassion to the Greater Los Angeles demographically diverse communities it serves. The firm is able to serve clients and their families in English, Spanish, Portuguese, Korean, French, Italian, Arabic, Mandarin and Persian.
With law offices in Los Angeles, Beverly Hills, Long Beach, Orange, Riverside, Oxnard, Bakersfield, San Diego, San Jose and Sacramento, The Dominguez Firm can deploy its resources after an accident at a moment's notice 24/7. Get the strength of The Dominguez Firm on your side on a NO RECOVERY, NO FEE basis! Call 24/7 for a FREE CONSULTATION: 800-818-1818.
PRACTICE AREAS
All Types of Accidents and Injuries
UNRIVALED PERSONAL INJURY SERVICE
Compassion. Service. Results.
At The Dominguez Firm each case and client is unique. One of the pillars of the firm's success and continued growth is the exceptional personal service provided to clients. Clients are treated like family. Our extensive client testimonials and outstanding rate of referrals from current and prior clients are testament to our philosophy. The Dominguez Firm is a real law firm, with caring personal injury attorneys who offer real results.
After suffering the trauma of a debilitating injury, we understand of the many needs and concerns that may arise, such as obtaining the best medical evaluations, opinions and care for your injury, dealing with your pain and disability, conducting urgent investigations to secure vital and time-sensitive evidence, resolving car property damage, continuing with financial and familial obligations, ambulation and transportation concerns and others. We have vast experience with assisting injured clients with these and other concerns. We regularly work with many of the leading medical specialists and may arrange for needed medical, surgical, hospitalization, long-term rehabilitation care, pharmaceutical, durable medical equipment and services, all based with a lien on your case, as he have done for thousands injured clients. Our aim is to assist the best way possible in that gap between your period of recovery and the resolution of your case.
Let our law firm handle the investigations, medical bills, insurance companies, claims and legal process, adjusters, property damage, and assist with any needed medical care to give you the peace of mind to focus on your health.
On qualifying cases we may be able to arrange for a monetary loan, secured solely from the anticipated proceeds of your case, to assist you while you are unable to work. We will be by your side step by step along the road to recovery and until the resolution of your case.
We can come to your home or hospital at a moment's notice on a NO RECOVERY, NO FEE basis! Contact us 24 hours for a FREE CONSULTATION: 800-818-1818.
The investigative prowess of The Dominguez Firm is on your side. Unlike many injury law firms that must contract out vital and time-sensitive needed investigative work, The Dominguez Firm is equipped with its own in-house team of exceptionally experienced, talented and dedicated investigators. The investigators are available 24 hours at a moment's notice to secure pivotal and time-sensitive evidence, and typically arrive within one to two hours of a new accident case call within the five-county Greater Los Angeles area: Los Angeles, Orange, Riverside, San Bernardino, and Ventura. The success of a personal injury case often depends on prompt and proper investigations to prove negligence. At all times possible, The Dominguez Firm strives to conduct the most vital investigations of a new accident case prior to the insurance companies being able to fully deploy their investigative resources. The defendant insurance company most often will seek to deny negligence. One of the pillars of the success record of The Dominguez Firm is the collaborative work product of its team of highly experienced and bilingual investigators. The legal eagle investigators and our trial lawyers at The Dominguez Firm will go the extra mile for you!
MEET OUR PERSONAL INJURY ATTORNEYS
We Are Here to Help
The Dominguez Firm's award-winning team of trial lawyers are among the best in the profession. Several of our personal injury attorneys have been recognized and honored by renowned national, state and local professional legal associations and organizations. Meet our attorneys:
AWARD-WINNING PERSONAL INJURY LAWYERS
Honors and Recognition from our Peers

The Dominguez Firm has a proud 96%* success record on injury cases. Since 1987, attorneys currently employed by our firm have successfully resolved thousands of personal injury and work accident cases throughout Southern California and have a distinguished recovery record of over $1 Billion* in verdicts and settlements for people injured in accidents.
Our vast scope of experience has resulted in a successful track record in a variety of cases. Our personal injury attorneys have achieved results of one million dollars and more in over 100 cases involving serious injury car accidents, truck accidents, work accidents, brain injuries, catastrophic accidents and many other types of accidents and injuries.
For over 30 years, the firm has built a wide network and gained valuable experience working with leading medical specialists in serious brain injury, spinal cord injury, wrongful death, orthopedic injury, amputation injury, burn injury, disfigurement injury, hand injury and organ injury cases. The extent of our network and experience are important factors in our success record.
The Dominguez Firm's team of personal injury attorneys excels in serious injury and wrongful death cases, with a hard-fought and well-earned success record of over 100 cases at or in excess of a million dollars. If you have been injured in an accident, our award-winning personal injury lawyer team is ready to help you! Contact us today for a FREE CONSULTATION at 800-818-1818.
After a serious accident, you want a law firm with a long and proven success record. Our main job as your lawyer is to protect your rights, prove liability and ensure you receive the maximum compensation you deserve for all your damages. Oftentimes injury cases are resolved because one or both sides seek to negotiate a settlement without a trial. This is especially so if the defense knows that your law firm has the strength, experience, resources and results that warrant the defense to pay up and get out of dodge to avoid going to trial. From years of dueling, the well regarded and known injury attorneys on both the plaintiff and defense sides are often familiar with each other in the Greater Los Angeles areas, and know which injury attorney law firm warrants a higher result. If you seek to file an injury claim, our law firm can help you get the justice and top compensation you deserve.
Testimonials
WHAT PEOPLE ARE SAYING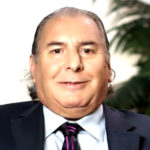 DONALD N.
WORKPLACE ACCIDENT
I suffered severe injuries on my right foot. The Dominguez Firm helped me obtain the medical attention and treatments that I needed and resolved my case for $3 million dollars. I am grateful to The Dominguez Firm for their excellent service and support throughout my entire case.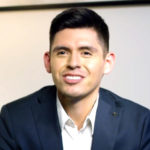 JAVIER P.
PEDESTRIAN ACCIDENT
Over a year after a car struck me in a cross-walk, the driver's insurance company offered me less than $6,000 for my injuries. The Dominguez Firm fought hard for me and got me a verdict of over $29,000,000. If you are involved in a serious accident, don't settle for less, call the best!

MARICELA P.
TRUCK ACCIDENT
I decided to call The Dominguez Firm because I needed an experienced lawyer that handles these type of cases. I received $3.5 million for my case, and happy with the outcome. I would recommend The Dominguez Firm to anyone that is looking for the best.
Our Firm Will Fight For You On A No Recovery, No Fee Basis!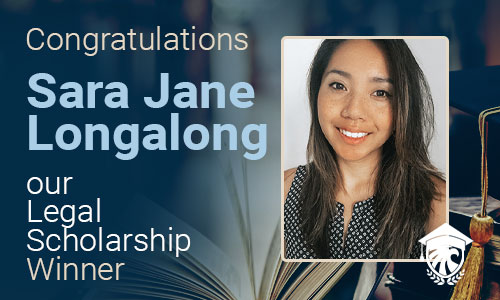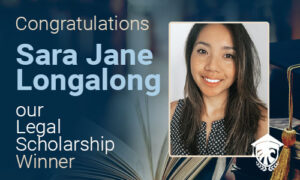 The Dominguez Firm is excited to select Sarah Longalong as the recipient of its Legal Scholarship for the fall of 2023. Currently a student at Southwestern Law School, Sarah's journey is a testament to her determination and commitment to justice, making her an exceptional choice for this honor.…
Read More
LOCATIONS
Serving all of Southern California since 1987.
Personal Injury Frequently Asked Questions
FAQ's