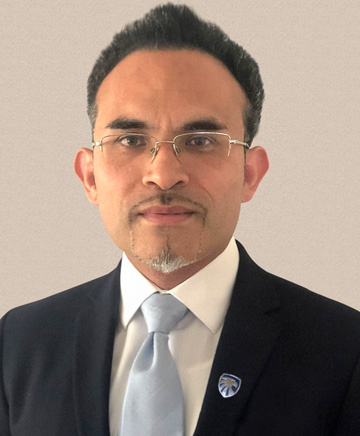 Javier Ramirez is an attorney with extensive experience in personal injury, wrongful death/traumatic brain injuries, and employment law. His intense desire to help clients find justice led him to eventually focus on the plaintiff side of the law at The Dominguez Firm.
His previous experience as a defense attorney has given Javier a unique and valuable perspective on how defense counsel operates and the tactics they use. The proof is in the life-changing verdicts and settlements he has obtained as a plaintiff attorney for his clients. One notable example was a $2 million settlement for a client with a traumatic brain injury.
Education
Bachelor of Arts in English and History of Art – Yale University
Juris Doctor – UCLA School of Law
Javier was born and raised in Los Angeles. His humble background is the reason he can relate to his clients – hard working people who more often than not, are taken advantage of because they don't know their rights or find the legal process intimidating. He strives to advocate for and connect with his clients on a personal level while maintaining clear communication throughout the duration of their cases.
Javier's first experience with a career in law was at the U.S. District Court for the Central District of California where he worked his way up from the Procurement Department to Archives and the Records Departments, all while still in high school. Graduating as the valedictorian of his high school class gave Javier his pick of universities to attend. He chose Yale University in New Haven, CT for his undergraduate studies and spent a semester abroad in England and Venice as well. While double majoring in English and History of Art at Yale, he also found time to work with a local personal injury attorney as well as with Sterling Professor Emeritus of Law of Yale University, Owen M. Fiss.
Upon receiving his B.A. from Yale, Javier decided to return home and attend UCLA School of Law. In spite of his heavy workload as a full time student at a Top 20 law school, he still managed to work part-time representing the disabled in their fight for equal access up until his graduation.
Javier shows the same hard work and dedication to his family. When he is not busy working, he is spending quality time with his loved ones. He is also fluent in Spanish.