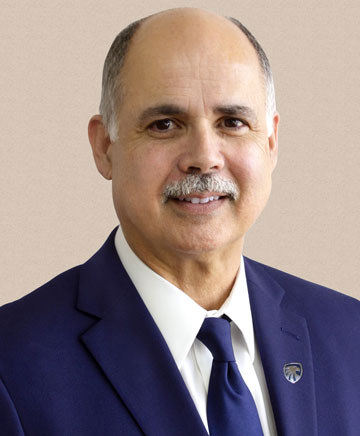 Attorney Alejandro R. Capiro has more than 30 years of experience as a litigator. His role as Of Counsel Attorney and Partner at The Dominguez Firm is of utmost importance. As a tenacious and fierce advocate of justice, Attorney Capiro's top priority is representing clients with the integrity and dedication the firm promotes.
Alejandro Capiro's valuable insights into how insurance carriers and self-insured businesses strategize to seek the best financial outcome for themselves in injury claims have allowed him to help thousands of accident victims. As a top personal injury attorney, with more than 29 years of experience, Attorney Capiro has handled many complex catastrophic, third-party, personal injury/work injury cross-over cases. His expertise is second to none. He values the opportunity to help individuals and families who need top-notch legal representation while working alongside a highly sought-after team of personal injury trial lawyers.
Education:
University of California, Los Angeles
Juris Doctor from The University of California College of the Law, San Francisco
Attorney Capiro graduated from the University of California, Los Angeles, where he earned a bachelor's degree in Political Science and History. He subsequently earned his Juris Doctor from the The University of California, College of the Law, San Francisco. He is also fluent in Spanish and known for supporting many organizations and charitable causes across Southern California.