NATIONALLY RECOGNIZED TRIAL LAWYER, OLIVIER TAILLIEU, SELECTED TO SPEAK AT CAALA TRIAL LAWYER CONVENTION
Los Angeles, Calif., June 27, 2018 — Olivier Taillieu, the award-winning trial attorney from The Dominguez Firm with over $60 million in verdicts and settlements won in just the past year,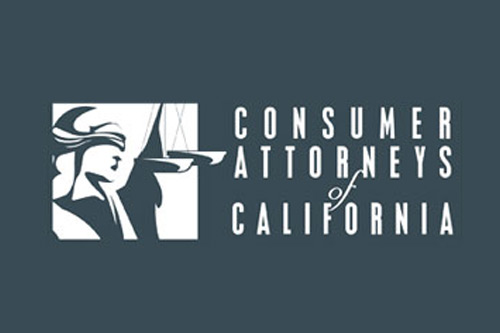 has been selected by the distinguished Consumers Attorneys Association of Los Angeles (CAALA) to speak on the topic of traumatic brain injuries.
Mr. Taillieu will be part of a panel discussion called, "Medicine for Lawyers," that features esteemed trial lawyers paired up with doctors to discuss various injuries on August 30, 2018 at 3:15 pm as part of CAALA's Annual Trial Lawyer's Convention in Las Vegas.
Attorney J.J. Dominguez, the CEO and Managing Partner of The Dominguez Firm, which is based in Los Angeles, stated, "Being selected by CAALA to speak to the country's best trial lawyers is a great honor for Olivier as well as our law firm."  Dominguez continued, "Olivier is a student of the law who has devoted much of his practice to studying the brain to better advocate for our clients who are challenged with neurological and brain injuries.  His compassion, dedication, and service to our clients is unparalleled."
Mr. Taillieu is the lead trial lawyer for The Dominguez Firm.  Mr. Taillieu's results, especially relating to traumatic brain injuries, are nationally renowned, including a $29,000,000 verdict for a TBI injury.  He was selected to the Southern California Super Lawyers list in 2018, for the fourth time. His article "Proving injury and damages in invisible-injury cases," about traumatic brain injuries, is in the June 2018 issue of Advocate Magazine.
Mr. Taillieu stated, "I look forward to the opportunity to share my knowledge with some of the best trial lawyers and up-and-comers, so we can work together to help our brain injury victims in their pursuit of justice."
CAALA's annual convention is the largest trial lawyer's convention in the United States and features education sessions presented by more than 120 of the nation's most accomplished trial lawyers, judges, and experts.  The convention takes place at the Wynn in Las Vegas from August 30 to September 2 and is open to all lawyers and law firm staff.  (https://www.caalavegas.org.)
The Dominguez Firm has recovered over $500,000,000 in its 30+ years of representing victims in Greater Los Angeles.  The Dominguez Firm is staffed with award-winning trial attorneys and is widely recognized as one of the most successful law firms in Southern California