I had the best experience at The Dominguez Firm. Thank you very much to your lawyers for helping me in my case.
- Luigui Morales
Our Top Personal Injury Lawyers In Orange Are Here For You
Orange County may be the smallest county in Southern California, but it has the third-largest population in the state. It's also home to some of the biggest tourist attractions in the U.S. like Disneyland and its famous beaches. When millions of residents and tourists compete for space in a densely populated area like this, accidents are inevitable.
If you or a loved one suffered an accident injury in Orange County, the personal injury attorneys at The Dominguez Firm can help. Contact us for a free consultation at 800-818-1818 today. We can travel to your home or hospital at a moment's notice.
We've created this page to help Orange County accident victims learn more about their rights. Remember, if you were injured in an accident because of someone else's negligence or recklessness, the law is on your side.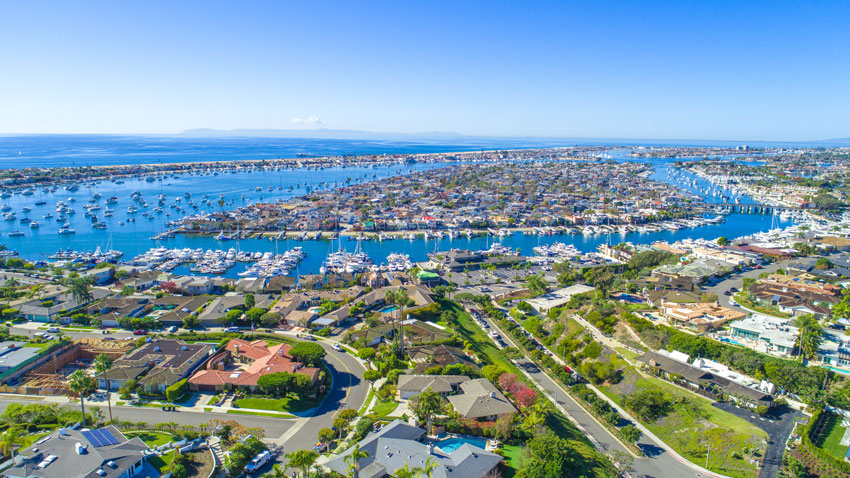 What Types of Personal Injury Cases Does The Dominguez Firm Handle?
The Dominguez Firm handles a wide variety of Orange County personal injury cases.
Our practice areas include:
Uber and Lyft accidents
Pool accidents
Defective product accidents (Product liability)
Nursing home abuse
The Dominguez Firm also handles Orange County workers' compensation and employment law claims. These include:
Sexual harassment
Workplace discrimination
Whistleblower protection
Wrongful termination
Wage and hour problems
And many other employment related issues
If you don't see your type of injury or employment law issue listed here, that doesn't mean we don't handle it. Call us for a free consultation at 800-818-1818.
What are the Most Common Types of Accidents in Orange County?
Traffic accidents are one of the most common causes of injuries in Orange County. According to the California Office of Traffic Safety (OTS), the five most common types of traffic accidents in Orange County for 2018 were:
Motorcycle Accidents
Bicycle Accidents
Pedestrian Accidents under the age of 15
DUI, ages 21-34
DUI, overall
There were also 5,075 injuries and deaths due to speeding in Orange County in 2018.
Why might you file a personal injury claim
A personal injury claim is a legal claim for financial compensation under civil law.  A personal injury occurs whenever an individual is injured due to another individual or entity's negligence or recklessness.
In other words, every person has a duty of care to one another to take reasonable steps to ensure the safety of one-another and of the public at large.  If this duty of care is breached, for example, when someone acts negligently or otherwise fails to take into account the safety of others when taking particular actions (or failing to take action), and this results in an injury to someone else, the negligent party may be sued under California tort law.
Personal injuries can be caused by any number of situations—some of the most common cases we see involve:
Catastrophic injuries
Workplace injuries
Construction accidents
Uber and Lyft accidents
Animal bites
Pool accidents
E-Scooter accidents
Product liability
Medical malpractice
Nursing home abuse
And many more!
What causes accidents in Orange, CA?
One of the most common categories of personal injury lawsuits we handle at The Dominguez Firm involve injuries resulting from motor vehicle accidents.  According to the National Highway Transportation Safety Administration, the top five causes of motor vehicle or traffic accidents in Orange County are:
Driving too fast (18%)
Alcohol, drugs, or other impairing medications (11%)
Failure to keep in the proper lane (8%)
Failure to yield the right of way (7%)
Distracted driving (6%)
Younger drivers (under the age of 34) are much more likely to be involved in a crash than their older counterparts.  Younger drivers are much more prone to speeding and aggressive driving, and their lack of experience combined with poor decision-making skills aggravate an already increased risk of causing an accident.
The 5 most dangerous intersections in Orange are:
Anaheim Way and State College Boulevard (12 accidents between 2015 and 2017)
Tustin St. and Walnut Ave. (12 accidents between 2015 and 2017)
Glassell St. and Meats Ave. (12 accidents between 2015 and 2017)
Meats Ave. and Tustin St. (11 accidents between 2015 and 2017)
Katella Ave. and Tustin St. (11 accidents between 2015 and 2017)
Why hire a personal injury lawyer?
After suffering an injury, many victims dismiss the circumstances leading to their injury as merely an unfortunate and unavoidable accident.  However, this is very often not the case.  Most accidents are entirely preventable, as long as everyone involved is taking their duty of care seriously.  In other words, accidents happen when someone fails to fulfill their legal and moral responsibilities.
While it is often not possible to hold negligent parties accountable under criminal law, civil law provides opportunities for injury victims to recuperate direly needed financial compensation for:
Medical bills
Physical and occupational therapy
Psychiatric counseling
Ongoing medical treatment
Medications and medical equipment
Nursing and in-home care
Pain and suffering
Permanent disability or disfigurement
And much more
A distracted driver puts not only themselves and their passengers, but also everybody else on the road or pedestrians on adjacent sidewalks, at serious risk of life and limb.  Injury victims deserve compensation and redress, and negligent actors must be brought to justice for their negligent acts.
An experienced personal injury lawyer can help ensure that justice is served in cases involving a victim injured as a result of someone else's negligence.  These claims can be very difficult to negotiate or litigate and require the expertise and guidance of a competent attorney deeply familiar with case law and evidentiary requirements specific to each type of injury situation.  No two personal injury cases are alike, and in order to secure a successful claim, injury victims can increase their chances greatly if they choose an award-winning personal injury lawyer such as the experienced attorneys at The Dominguez Firm.
Why Choose The Dominguez Firm?
At The Dominguez Firm, we strive to fulfill our responsibility to our clients, and to society at large, by holding negligent actors accountable.  We have assisted thousands of clients recover millions of dollars in personal injury compensation.  Our 96% record of success means that most of our injured clients come out on top—and our glowing client testimonials further back up our status as one of the premier personal injury law firms in Southern California:
The attorneys were always available and answered my questions. I would recommend them to anyone.

— Janet Salazar
I was involved in an automobile accident and attorney Juan Dominguez got me over half a million dollars. He is the best. I highly recommend his law offices. 

— Hugo
I suffered severe injuries on my right foot. The Dominguez Firm helped me obtain the medical attention and treatments that I needed and resolved my case for $3 million dollars. I am grateful to The Dominguez Firm for their excellent service and support throughout my entire case.

—Donald Nielsen
If you are considering a personal injury lawsuit, you need the highest quality legal representation on your side.  At The Dominguez Firm, you can rest assured that you are receiving the backing of an award-winning team of more than 120 experienced personal injury attorneys and support staff—and as the client, you are always our team's MVP.  With over three decades of experience assisting injury victims around Orange County and Southern California, we have been a trusted ally to thousands of current and former clients seeking monetary compensation and legal redress.
The Dominguez Firm enjoys the highest esteem and respect of professionals within our industry, and we have been awarded:
We ascribe to a No Recovery, No Fee philosophy, which means that we don't get paid until you win financial compensation and you pay nothing until we win your case!  With The Dominguez Firm, you are guaranteed highly regarded and award-winning legal representation without any financial risk.  We know the financial and emotional devastation that a serious injury can wreak on a victim and her family, and with our client-oriented approach, we prioritize your welfare and comfort.  If you or a loved one has been injured in an accident, call our offices today to speak with one of our personal injury specialists and find out how we can help you reconstruct your future despite your injury.  Call for a free case consultation at 800-818-1818.
My experience was good. They made sure to kept me in the loop and made sure to let me know what was going on the whole time. My mom has used other attorneys and this experience was beyond better. I would definitely recommend them!
— Ashley Magana
The attorneys were always available and answered my questions. I would recommend them to anyone. Zoe is the best!
— Janet Salazar
My experience with The Dominguez Firm and the attorneys was really good. They were very informative and always returned my calls.
— Jocelyn Gonzalez