The coronavirus, also known as COVID-19 completely upended our lives. What's worse, we had no previous experience to fall back on when dealing with the crisis. Because of this, many of us were unsure of our legal rights if we suffered permanent COVID-related health problems or lost a loved one to COVID-19.
The Dominguez Firm is up to date with the legal issues stemming from COVID-19 to make sure your rights are protected. If you suffered lasting health problems or lost a close family member due to COVID-19, call us at 800-818-1818 for a free consultation 24/7. And if we can help, rest assured: you win, or you don't pay.
Below you'll find more information regarding current COVID-19 topics.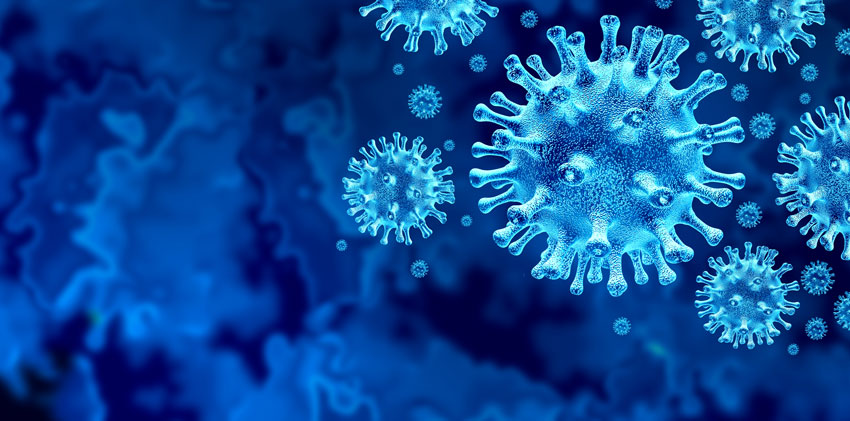 Coronavirus Symptoms
According to the CDC, coronavirus symptoms can vary widely. Some individuals will have mild or even no symptoms while others can face life-threatening health problems. Among the most common symptoms of COVID-19 are:
Sore throat
Fatigue
Persistent cough
Fever
Nasal congestion
More severe symptoms can include trouble breathing or a feeling of intense pressure or pain throughout the chest. If symptoms worsen in any way, it's important to seek immediate medical attention. This is especially true for individuals with pre-existing conditions such as diabetes and the elderly.
Coronavirus Testing
Fortunately, the county of Los Angeles continues to offer free coronavirus testing to all residents, regardless of immigration status. And the federal government provides free COVID home test kits plus a list of free testing sites in your area.
The COVID-19 Vaccine
The state of California began offering the much-anticipated COVID-19 vaccine in mid-December of 2020. Due to the limited supply of the vaccine, it was originally administered in phases. The following groups, in order, had priority:
Phase 1A:

Health care workers
Long term care residents
Phase 1B Tier 1:

People 65 years of age or older
Those in the following work sectors: Education and Childcare, Food and Agriculture, Emergency Services
Phase 1B Tier 2:

Transportation and logistics workers
Industrial, commercial, residential, and sheltering facilities and services workers
Critical manufacturing workers
Homeless residents
Incarcerated individuals
Phase 1C

People 50 - 64 years of age
Anyone between the ages of 16-49 who has an underlying health condition or disability which increases their risk of severe COVID-19
Those at risk of exposure at work in the following sectors: Water and wastewater, Defense, Energy, Chemical and hazardous materials, Communications and IT, Financial services, Government operations/Community-based essential functions
As part of the push to administer the vaccine to as many people as possible, Dodger Stadium was turned into one of the largest COVID-19 vaccination sites in the country on January 15, 2021. Previously, it had been a mass testing site for local residents.
All California residents over the age of 50 became eligible for the vaccine starting on April 1st of 2021. That was expanded on April 15th to anyone in the state over the age of 16.
Coronavirus and Worker Injuries and Deaths
COVID-19 completed changed how we work. Los Angeles County had the highest number of coronavirus cases in California by far, with close to 1.1 million reported cases as of January 29th, 2021. That, along with Mayor Garcetti's Safer at Home Order had many of us working from home.
All of this meant a spike in the demands placed on health care workers as well as delivery service, transportation, grocery store and warehouse employees. These, and other essential workers were on the front lines putting themselves at risk to provide much-needed services.
Sadly, both essential and non-essential workers have contracted COVID-19 due to a lack of safety protocols and equipment on the part of their employers. Others were discriminated against and even fired for having COVID-19. This pandemic did not give employers free rein to take advantage of their employees, whether they be essential workers or not.
In response to your questions, The Dominguez Firm put together a FAQs page about COVID-19 and your rights to address many of the most commonly asked questions we get.
Coronavirus in Nursing Homes
Nursing home residents are at a much higher risk if they contract the coronavirus. Many of these elderly residents also have pre-existing conditions. Contracting COVID-19 can be a potential death sentence for this particularly vulnerable part of the population. Those with loved ones in a nursing home are well within their rights when they expect a nursing home to take extra precautions to help protect the lives of their residents.
Despite all of the above, nursing homes were particularly hard hit by the virus at the height of the pandemic. The problem is that even before the coronavirus pandemic hit, over 80% of nursing homes in the U.S. had been cited for problems with their control and prevention of infections. Even worse, about 50% of the homes cited were repeat offenders over several years.
Given that terrible track record, it's no surprise that the great majority of nursing homes were caught off guard by COVID-19 and did not implement the needed safety plans at the beginning of the pandemic. Even worse, staff, visitors and outside vendors were allowed to come and go unchecked. This is believed to have been the spark that caused the coronavirus to spread so quickly among staff and residents.
Once multiple nursing homes around the country were identified as coronavirus hotspots, a lack of protective equipment and supplies caused many employees to quit. In one of the most extreme cases, all of the patients of a nursing home in Riverside had to be evacuated to nearby nursing homes after the entire staff stopped showing up for work.
The nursing homes here in California responded by asking Governor Gavin Newsom for special immunity from lawsuits. The Governor, however, did not signed any such legislation. Understandably, the public outcry against granting them immunity was quite loud.
If you have a loved one in a nursing home, or you work in such a facility, you expect them to provide a certain level of care and safety. When that doesn't happen, the consequences can be catastrophic. You and your loved ones have rights and The Dominguez Firm is ready to fight for those rights.
Coronavirus in Holding Facilities
It would stand to reason that holding facilities such as prisons and other types of correctional facilities would be relatively well protected from the coronavirus since most of the residents don't leave the premises every day. But nothing could be further from the truth. In fact, holding facilities were also coronavirus hot spots, putting both inmates and employees at great risk.
One facility, Terminal Island federal prison right here in San Pedro had the highest infection rate of any federal holding facility in the entire U.S. Over half the inmate population and 10 employees tested positive for COVID-19. Clearly, there was been a lack of oversight and/or a delay in implementing safety precautions.
If you suffered serious health complications or a loved one died while being held in or as an employee of a holding facility, the coronavirus attorneys at The Dominguez Firm are available to help. Call us for a free consultation at 800-818-1818 today. And remember, you win, or you don't pay.
What Can I do if I Lost a Loved One Due to the Coronavirus?
Losing a loved one is always painful but losing them due to a situation that was completely preventable is devastating. While no amount of money could ever compensate for the loss of a family member due to COVID-19, seeking and finding justice in their name can help bring closure and make those responsible pay for their negligence or recklessness. The experienced COVID-19 lawyers at The Dominguez Firm can go over your case with you to see how we can help.
According to the World Economic Forum, the professions with the highest number of COVID-19 cases and deaths in the U.S. were:
Health care workers
Public transit employees
Retail and grocery store employees
Cleaning and janitorial workers
Delivery drivers
These employees don't have the luxury of working from home. Some of these professions are overwhelmingly represented by people of color. For these front line workers, a lack of safety protocols on the part of their employers is inexcusable. If one of these employees contracts COVID-19 and dies, the employer must be made to answer for their actions or lack thereof.
A loved one can also contract COVID-19 in a nursing home or holding facility. If you have lost someone close to you due to COVID-19, know that The Dominguez Firm can fight for your right to seek justice in their name.
The Dominguez Firm Coronavirus Lawyers in Los Angeles
Throughout the pandemic, The Dominguez Firm wasted no time in fighting for the rights of those negatively impacted by the coronavirus. We are working on behalf of those who have lost family members or suffered lasting health problems due to COVID-19. Whether it was a lack of protective equipment or poor safety protocols at a closed facility, we can help. And you don't have to wait. Our attorneys are available to help right now. Call us at 800-818-1818 for a free and confidential consultation. And remember, you win, or you don't pay.
Helpful Articles About The Coronavirus
Helpful Coronavirus (COVID-19) Resources
My experience was good. They made sure to kept me in the loop and made sure to let me know what was going on the whole time. My mom has used other attorneys and this experience was beyond better. I would definitely recommend them!
— Ashley Magana
The attorneys were always available and answered my questions. I would recommend them to anyone. Zoe is the best!
— Janet Salazar
My experience with The Dominguez Firm and the attorneys was really good. They were very informative and always returned my calls.
— Jocelyn Gonzalez