The Dominguez Firm Sponsors NextStep LA to Help Paralysis Recovery
Attorney Juan J. Dominguez, the CEO and managing partner of The Dominguez Firm, announced that the firm is a proud sponsor of NextStep LA, an affordable, state-of-the-art, community-based paralysis recovery and fitness center. The organization offers standardized activity-based therapy programs and research-based interventions to facilitate the best chance for recovery, independence and health to those in need of support in the Greater Los Angeles area.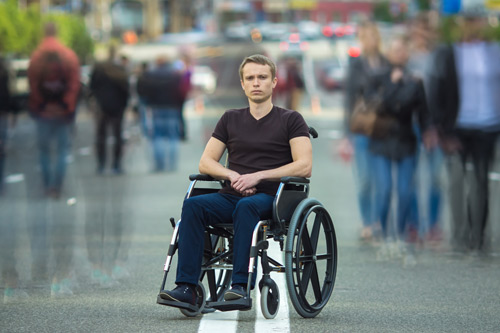 The Dominguez Firm is widely recognized for helping victims of catastrophic accidents in Southern California. In the last three decades, the firm has recovered over half a billion dollars in settlements and verdicts for its clients, some of whom have suffered life-threatening, spinal cord and traumatic brain injuries. The highly sought-after trial attorneys of The Dominguez Firm are among the best personal injury plaintiff lawyers in the country. They have been recognized by industry peers and the community for their outstanding results representing those injured on the road or on the job.
Mr. Dominguez and his firm support over fifty local, national and international charitable organizations, and the firm's employees are no strangers to helping those in need. The Dominguez Firm is often involved in community events and fundraisers; from rebuilding an orphanage in Tijuana, Mexico, donating scholarships for higher education, to fun toy drive initiatives for children's hospitals and local schools. The spirit of generosity of the founder's philanthropic legacy speaks for itself. Mr. Dominguez was an Honored Guest of the Special Olympics Southern California 2018 Summer Games.
"Being a Business Ambassador for NextStep is not only rewarding but also encouraging. Many of our clients face lifelong challenges. We understand the need for this center, and not just in the city of Los Angeles. It's our social responsibility and moral duty to help good organizations facilitate a better future for those in need; and above all, for individuals living with paralysis," said Mr. Dominguez.
Janne P. Kouri, NextStep's president and founder, expressed her gratitude to The Dominguez Firm in a written statement, "Thank you so much for the generosity and support! We are beyond grateful."