With May being National Motorcycle Safety Month, learn about why sharing the road keeps all of us Angelenos safe and our City moving along.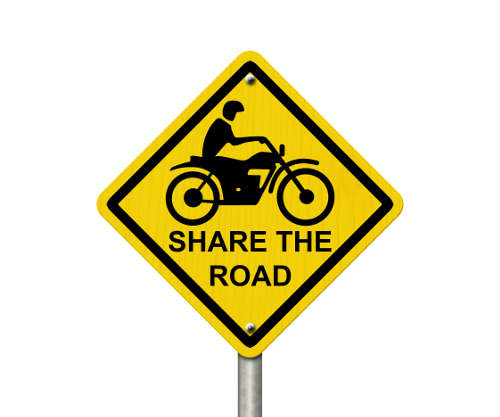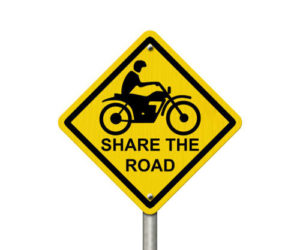 With loads of sunshine and warm temperatures, it's motorcycle season year-round here in Greater Los Angeles and Southern California. Whether you're out for a cruise on the PCH or commuting to work on the 10, you hardly ever have to worry about rain or cold to keep you off your bike. With more days and miles on the road, however, it's no wonder there are so many autos versus motorcycle collisions.
According to the National Council on Safety, drivers of vehicles often violate a motorcyclist's right of way and cause a crash because:
Motorcycles are relatively small and difficult to see for drivers
Drivers don't anticipate motorcyclist's movements
A driver's view of the motorcyclist is often obstructed or hidden in a blind spot
Drivers are more distracted than ever (texting, talking on phone, eating, grooming, etc.)
An additional issue is that lane splitting is not prohibited by our Vehicle Code and many drivers simply don't know that. It is illegal to slow down or try to impede any vehicle, including a motorcyclist, under Vehicle Code section 22400. As such, drivers need to make it a habit to look twice for bikers and to use their turn signal when changing lanes.
Join us in celebrating National Motorcycle Safety Month to raise awareness for this important issue. Whether you're a motorcyclist or simply know one, all Angelenos should care about keeping each other safe each and every day. No one benefits when injury accidents occur as they keep people out of work, loved ones away from family, and friends from each other.
Every driver of any vehicle has the responsibility to share the road with motorcyclists under the Vehicle Code. Motorists that are negligent, reckless, or careless and injure a motorcyclist must face the consequences of their actions. If you or a loved one is injured or killed in a motorcycle accident, you need an award-winning Los Angeles motorcycle accident lawyer in your corner to hold at-fault motorists responsible. Through a motorcycle injury lawsuit, we will work tirelessly to maximize the compensation you deserve.
The Dominguez Firm is a powerhouse injury law firm with multi-million dollar results in motorcycle injury cases. If you or a loved one have been injured or killed in a motorcycle accident, The Dominguez Firm will fight for you on a no recovery, no fee basis. Call us for a free consultation: 800-818-1818.
Related Articles