Why is it Important to Seek Medical Attention After an Auto Accident?
Auto accidents are an unfortunate hazard of everyday life that some people will eventually have to confront. Most accidents tend to be minor—property damage is minimal, covered by insurance, and everyone walks away seemingly uninjured. However, even accidents that initially seem minor can have catastrophic consequences, if victims delay or fail to seek medical attention after the accident.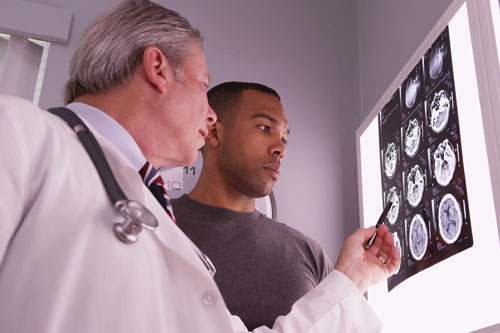 The first thing you should do in the event of an accident is to seek medical attention—ideally, within 72 hours. Here's why:
Proper Diagnosis
Above all, your first priority in the aftermath of an auto accident should be ensuring your continuing health (and that of your family and loved ones, who may have been involved). Doctors are trained to identify potential problems that we might ignore, or discount as trivial. A symptom that seems minor to you, may in fact indicate a serious underlying problem. Doctors will be able to prescribe diagnostic tests to confirm or rule-out possible conditions, and will prescribe a proper course of treatment that will insure your health and livelihood moving forward.
Delayed Injury Symptoms
The most important reason to seek medical attention after an accident, especially if you are only experiencing mild symptoms, is the risk of delayed injury symptoms. Many serious and life-threatening injuries will not immediately manifest symptoms, and some symptoms will take days, or even weeks, for you to experience. Car accidents, in particular, tend to produce injuries with delayed symptoms.
The following delayed injury symptoms, even if minor, can be a sign of a possible life-threatening injury:
Headache or Dizziness. These can be a sign of concussion, whiplash, blood clot, or traumatic brain injury.
Back Pain. This can be a sign of whiplash, spinal injury, spinal cord injury, ligament injury.
Shoulder or Neck Pain. This can be a sign of whiplash or spinal injury.
Tingling or Numbness. This can be a sign of a herniated disc or spinal cord injury.
Abdominal Pain. This can be a sign of internal bleeding.
Emotional distress. This can be a sign of PTSD, concussion, or traumatic brain injury.
Medical Records
Formal and prompt medical records are among the most important items of evidence in support of your potential lawsuit. A doctor's report made soon after your accident can testify to the severity of your injuries, to your diligence in seeking treatment, and provide corroboration for the circumstances of your accident. Be sure to request copies of any tests or reports generated from your visit, as well as keep copies of all bills received and payments rendered during the course of your treatment. These documents will be essential in justifying your claim for compensation. A medical attention injury lawyer will be able to advise you on which documents you will need.
Filing a Lawsuit
If you are injured in an auto accident, you may be entitled to personal injury compensation. Seeking immediate medical attention is one of the best ways to secure these rights, and your success in a potential personal injury lawsuit. Once you have done so, contact an auto accident lawyer to begin building your case. The Dominguez Firm is an award-winning personal injury firm serving the Greater Los Angeles area.
We have assisted thousands of injured clients to recuperate compensation in the millions of dollars. If you or a loved one has been injured in an auto accident, call our team today at 800-818-1818 to find out how we can help you.