Can You Reopen a Personal Injury Case?
Although the answer to this question depends on the specific facts of the case and settlement terms, in general the answer is no, you will not be able to reopen a personal injury case after it has been settled or litigated and a judgment rendered.  This is largely due to the inclusion of a "release of liability," which most settlement agreements and insurance companies require the plaintiff to consent to before they will issue compensation payment.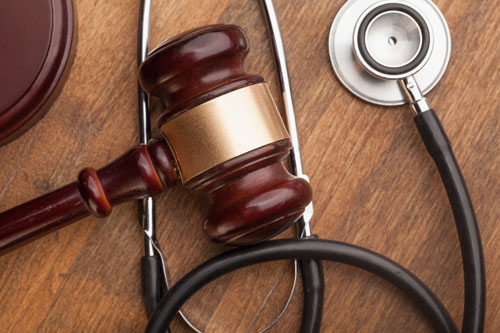 Here's what you need to know about release of liability, the barriers to reopening a personal injury case, and why it is extremely important that you hire a competent personal injury attorney right out of the gate.
What is a "Release of Liability"?
A release of liability is an agreement or clause in a settlement agreement which stipulates that, assuming they fulfill the terms of the settlement, the defendant to the case will be released from all future liability related to the case.  In other words, once the defendant pays the agreed upon amount, they cannot be sued for additional damages if, for example, the plaintiff discovers additional injuries or other otherwise compensable damages after the fact.
In most cases, the defendant or their insurance company will require that the plaintiff agrees to a release of liability before compensation payment is released to the plaintiff.  In other words, payment to the plaintiff, even if a settlement agreement has already been signed and ratified by a judge, will be contingent on their agreeing to a release of liability.  Very often, the release will be included as a clause to the settlement agreement itself.  In some cases, even a verbal agreement may be legally enforceable as a release of liability.  Once the plaintiff agrees to the release, they waive their right to pursue additional damages related to the case.
Possible Exceptions
There are some circumstances in which a plaintiff may be able to claim additional damages, even if a settlement agreement has already been negotiated.  If the plaintiff has agreed on settlement terms but not yet signed a settlement agreement or separate release of liability, they may be able to back out of the settlement and proceed to trial.
If there are other possible parties that can be held legally liable for the plaintiff's injuries but that were not included as defendants to the initial lawsuit, the plaintiff may be able to sue this third party for additional damages.  For example, if a car accident involved both the negligence of another driver and a poorly maintained road, but only the other driver was included as a defendant to the initial lawsuit, it may be possible to file an additional lawsuit against the party responsible for maintaining the roadway.
Finally, if the plaintiff agreed to an insufficient settlement based on inappropriate legal counsel or their attorney was otherwise negligent in handling their case, the plaintiff may be able to file a lawsuit for professional malpractice against their lawyer.  In other words, if you agreed to compensation in an amount less than you are entitled to because your lawyer gave you bad legal advice, you may be able to sue your lawyer for malpractice.
Bottom Line: You Need a Good Lawyer
In all personal injury cases, your best insurance for getting full compensation is to hire an experienced personal injury attorney as soon as possible.  Many injury victims worry about the cost of hiring a lawyer, and think that they can handle their cases themselves, or seek out supposedly cheap legal advice.  However, this strategy can wind up costing the plaintiff a substantial amount if they wind up settling for less compensation than they are entitled to, and they will not be able to reopen the case to claim additional damages.  Once your case is closed, it cannot be reopened, so it is always a good idea to invest in a good lawyer who can identify and quantify all of the damages to which you have a legal claim.
At the award-winning personal injury law firm The Dominguez Firm, we accept cases on a no recovery, no fee basis, which means you don't pay us unless you win your case.  Our firm is renowned in Southern California for providing exceptional legal representation and service, and we will work closely with you to maximize your compensation and minimize your stress.  Call our offices today to find out how we can help you at 800-818-1818.