Why Drowsy Driving Accidents are on the Rise
Make no mistake about it, drowsy driving is reckless driving. It can be punishable as a crime, carrying with it a fine and/or a jail sentence of up to 90 days (Vehicle Code § 23103). So, the question is, if being a fatigued driver is so dangerous and criminal, why is it on the rise?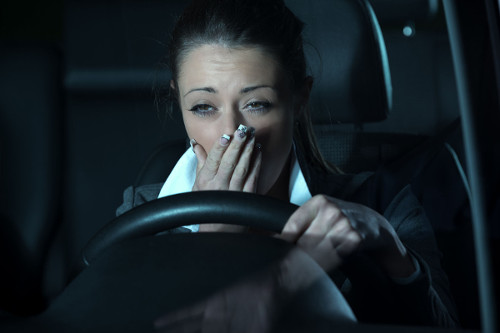 In short, Californians, especially here in Greater Los Angeles, are busier than ever. It seems that every second is filled with work, family, or commuting. To find more hours during the day, we steal from our sleep time at night. With less sleep comes more fatigue and drowsiness, resulting in sleepy drivers that are similar to or worse than drunk drivers.
While everyone is at risk of being fatigued drivers, research indicates that males under 26, shift-workers, commercial truck drivers, people with sleep disorders, and business travelers are more susceptible to driving while sleepy.
Warning Signs
According to the National Sleep Foundation, the warning signs of being too tired to drive include:
Difficulty focusing, daydreaming
Heavy eyelids, frequent blinking
Trouble remembering the last few miles
Yawning repeatedly
Trouble keeping your head up
Drifting in lane, tailgating
Feeling restless and irritable
Drowsy drivers have less situational awareness and slower reaction times, making driving very dangerous. To that point, a USA Today article highlights how drowsy driving plays a larger role in accidents than once thought.
If you or a loved one has been the victim of a drowsy driver, you will need a powerhouse law firm to establish your drowsy driver accident claim through detailed investigations and pointed deposition questioning. The Dominguez Firm has 30+ years handling all sorts of car accident cases, including fatigued driver accidents, and know how to directly or circumstantially prove that a wrongdoing driver was indeed sleepy, fatigued, or drowsy.
The Dominguez Firm has award-winning experienced injury lawyers to assist and get you the compensation you deserve. If there is no recovery, there is no fee! Call now for a free consultation at 800-818-1818.