Learn about the dangers of social media, how defense attorneys could use your information against you, and tips to avoid this threatening pitfall to your workers' compensation case.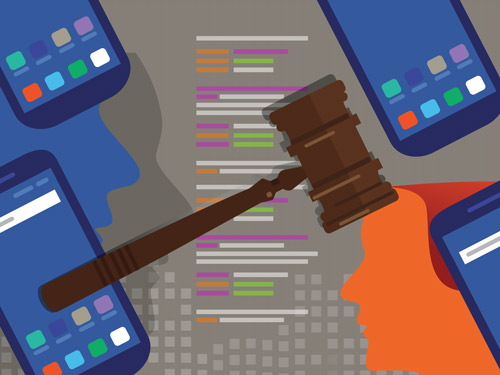 We share everything these days. Whether it's your family trip to Disneyland, a great meal, or a hike to the Hollywood sign, there's no shortage of moments that all seem "share worthy." Unfortunately, people also share the details of their workplace accidents and workers' compensation claims on social media. This is a big no-no because not everyone looking at your info is indeed a "friend."
Fraud and Illegitimate Workers Compensation Claims
Here's the deal, the Fraud Division of the California Department of Insurance identified and reported 5,380 suspected fraud cases and made 249 arrests that saved a potential loss of $193 million in one fiscal year.
The problem with a few bad apples is that they tend to spoil the whole bunch and so employers and insurers always look for bogus claims, starting with popular social media sites like:
Facebook
Instagram
Twitter
Snapchat
Pinterest
LinkedIn
Google+
Flickr
Dating websites
In addition to looking for outright fraud, they also look for anything they can twist and turn to use against you to minimize your case. Common examples are:
Using statements like, "I feel better today," to assert you are healed from your injuries
Using info that makes it seem you've strayed from your doctor's orders no matter how slight
Using a picture taken before the accident that makes you appear healthy
Using statements about the benefits and payout you hope to get to make you seem greedy
Tips to Help Secure Your Online Activity
Turning your settings to private has little benefit as they can still use your co-workers, friends, or even family to see your social media. With that said, here are some tips to help you out:
Only accept friend requests of followers whom you know
Disable or suspend all social media accounts during your claim
Send a blanket statement you're going offline while you focus on healing
Avoid statements about your case, injuries, or health
Avoid posting pictures
Tell friends and family not to post any information about you
Enlist the expertise of a top-notch workers' compensation injury attorney
Workers Compensation Lawyers Who Know Your Legal Rights
Sharing is fun and a great way to keep in touch with people, but your health is far more important. The Dominguez Firm has experienced and aggressive workers' compensation lawyers that can guide you through the process, fight to enforce your rights, and maximize your recovery. Call now for a free case consultation at 800-818-1818.
My experience was good. They made sure to kept me in the loop and made sure to let me know what was going on the whole time. My mom has used other attorneys and this experience was beyond better. I would definitely recommend them!
— Ashley Magana
The attorneys were always available and answered my questions. I would recommend them to anyone. Zoe is the best!
— Janet Salazar
My experience with The Dominguez Firm and the attorneys was really good. They were very informative and always returned my calls.
— Jocelyn Gonzalez