The Dominguez Firm Surprises Shoppers in South Central Los Angeles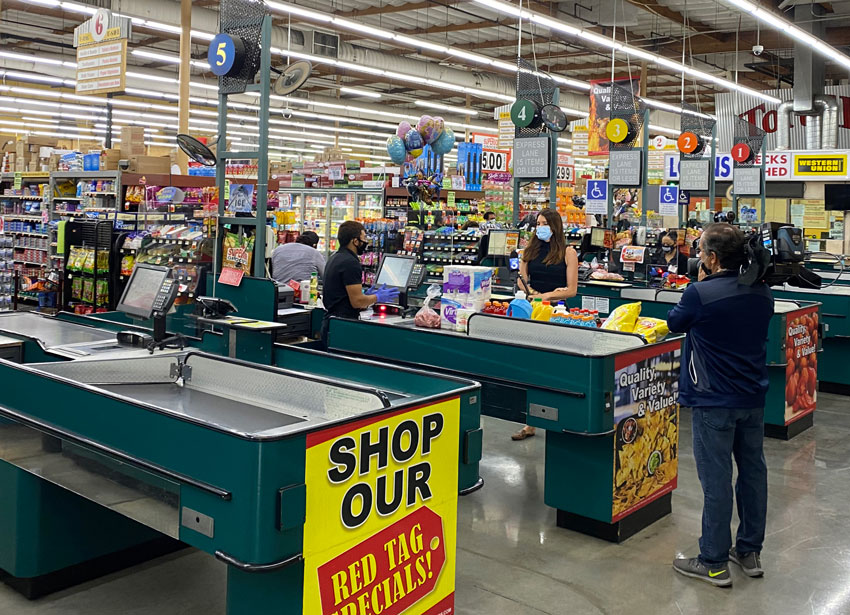 The Dominguez Firm surprised shoppers in Los Angeles by paying for their groceries at Superior Grocers' South Central Los Angeles location.
The Dominguez Firm surprised unsuspecting local shoppers at Superior Grocers' South Central location on Vermont and Slauson Avenues on Monday morning. The California-based law firm paid for shoppers' grocery expenses during the first hour when doors opened at 7 AM for seniors and the disabled. Superior Grocers graciously hosted and helped coordinate the event.
Attorney J.J. Dominguez, CEO, and Founder of The Dominguez Firm, LLP came up with the idea as a way to help vulnerable families in South Central Los Angeles coping with the pandemic. The area has been particularly hard hit by the current crisis. He also wanted to give back to the community during this unprecedented time. He stated, "The Dominguez Firm is glad to provide this courtesy, and to be an example for other businesses to give back. We are all in this together."
Prioritizing the needs of the elderly, those with health issues and the disabled were of paramount importance to J.J. Dominguez. The President of the supermarket chain, Richard Wardwell added, "Superior Grocers is proud to partner with the Dominguez Firm to provide food and essentials to those in our community who need it most".
Over 30 years ago, J.J. Dominguez founded The Dominguez Firm based on the principles of compassion, service and results. The Dominguez Firm has held true to those principles by championing the rights of thousands injured in accidents and in its extensive philanthropy over decades of community involvement. This includes scholarships for deserving students, homeless outreach, aid to orphanages and health related charitable causes. Paying for the groceries of elderly and disabled local shoppers' during this pandemic continues the firm's long tradition of community involvement and giving back.
The Dominguez Firm is one of the most recognized and successful personal injury law firms in California. Call 24 Hours/7 days a week: 1-800-818-1818 for a free consultation.