Mexican Law Graduate Travels to Los Angeles to Thank Attorney Juan J. Dominguez
A young Mexican law graduate will travel to Los Angeles to thank attorney Juan J. Dominguez for sponsoring the orphanage, in which she grew up, and her studies.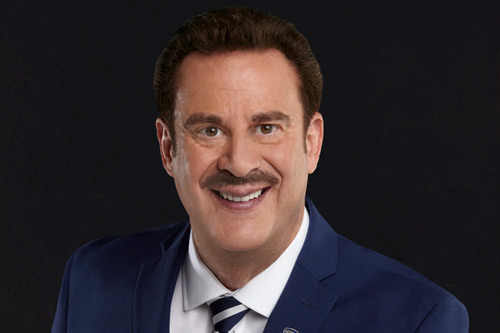 Nadia Barreda Delgado will present Mr. Dominguez with a symbolic plaque of gratitude for his philanthropic efforts and his continued humanitarian contribution. In January of this year, the orphanage was renamed Centro Juan J. Dominguez, during Dominguez's visit to Tijuana, Mexico.
The event will take place at The Dominguez Firm's headquarters in Los Angeles, on Wednesday, September 12 at 11 am, and will be attended by the legal team of the firm; as well, by the Associate Senior Vice President, USC Educational Partnerships, Kim Thomas Barrios. The Dominguez Firm donates scholarships for students of the USC Neighborhood Academic Initiative program.
This occasion emphasizes the importance of supporting the Hispanic community, not only in Los Angeles, but also in our closest, neighboring country; and helping younger generations throughout their school years, and above all, through higher education. In addition, it solidifies the friendship and solidarity between the United States and Mexico.
The inspirational story of Nadia Barreda Delgado is one of many, which The Dominguez Firm shares every year. Attorney Dominguez and his firm continually contribute to the wellbeing, and the social and personal development, of the future of our society.
"As a lawyer, I will follow in the footsteps of attorney Juan Dominguez, sponsoring the children in the orphanage where I grew up, and supporting the community by practicing immigration law," said Nadia.
The Dominguez Firm was founded by attorney Juan J. Dominguez, over thirty years ago. The firm represents victims of catastrophic accidents and injured workers in California, and fights for employee rights and equality in the workplace. With more than 100 staff, and an award-winning legal team, The Dominguez Firm has recovered over half a billion dollars for its clients, in the last three decades. The firm supports dozens of charitable organizations throughout California.