For prospective parents, there is nothing more devastating than the loss of an unborn child. This devastation is made even more painful when the loss is due to incidents caused by others' mistakes, lack of quality control, or dangerous environments—car accidents, slip and falls, tainted food, or faulty consumer products can all result in injury to the mother and the premature death of an unborn child. And in many cases, these incidents are totally preventable.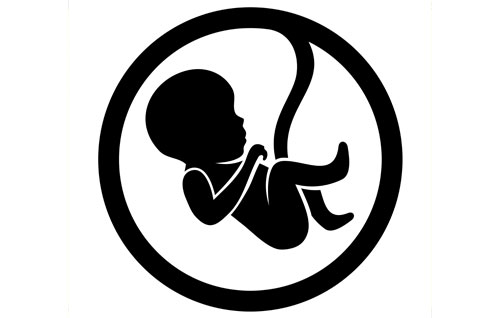 The laws governing whether you can recover compensation from the loss of an unborn child vary from state to state. Thirty-four states have implemented or made significant moves to institute a legal cause of action for wrongful death of an unborn child. Unfortunately, California is not among these states; however, this does not necessarily preclude you from recovering damages. Here's what you need to know about recovering damages for the loss of an unborn child in California.
(Please be advised, there is some technical discussion about fetal deaths that may be upsetting to some readers.)
You will not be entitled to a Wrongful Death claim in most cases
The California Supreme Court ruled in Justus v. Atchison "[a] fetus is not a person within the meaning of our wrongful death statute until there has been a live birth". In other words, in most cases you will not be able to file a wrongful death claim on behalf of an unborn child.
There may be extenuating circumstances and gray areas that could allow such a claim to move forward. For example, if the trauma of an accident causes the mother to induce early labor, and the fetus is delivered live but later passes away (whether immediately at the scene of the accident, or later at the hospital), a wrongful death claim may be warranted. Claimants would need to conscript a medical expert to testify that the child was born alive—in other words, that after exiting the mother's body, the fetus showed any signs of life, including voluntary movement, heartbeat, or breathing.
You may be entitled to compensation for Pain and Suffering
Under California law's governing personal injury compensation in civil lawsuits, allotments are made for damages related to 'pain and suffering,' or other 'non-economic' damages. Such damages are meant to compensate for subjective or emotional distress, and can encompass things such as:
Physical pain
Grief
Fright
Anxiety
Shock
Humiliation
Indignity
Embarrassment
Apprehension
Terror
Ordeal
In general, there is no cap to the amount of these damages you can be awarded.
A loss of child attorney work with you to best to construct a strong and compelling claim for pain and suffering relating to the loss of your unborn child.
Contact a Lawyer
A loss of child lawyer is an important resource in your fight for justice. The team at The Dominguez Firm will help you navigate the complex legal process with compassion, and help provide you the support you need so that you can properly grieve your loss. Call our experienced wrongful death attorneys for a free consultation at (800) 818-1818.
My experience was good. They made sure to kept me in the loop and made sure to let me know what was going on the whole time. My mom has used other attorneys and this experience was beyond better. I would definitely recommend them!
— Ashley Magana
The attorneys were always available and answered my questions. I would recommend them to anyone. Zoe is the best!
— Janet Salazar
My experience with The Dominguez Firm and the attorneys was really good. They were very informative and always returned my calls.
— Jocelyn Gonzalez