When we think of motorcycle accidents, we usually envision a crash involving a car or truck. However, a motorcycle defect can also cause a serious accident. And just as with car and truck accidents, a defective motorcycle accident can result in major injuries and even death.
If you were injured in an accident due to a defect to your motorcycle, call the experienced motorcycle accident lawyers at The Dominguez Firm today for a free consultation at 800-818-1818. Let us fight for your rights by making those responsible pay. Below you'll find some of the most common questions we receive about motorcycle defect accidents. You'll also learn what your options are if you suffered an injury or lost a loved one in a defective motorcycle accident.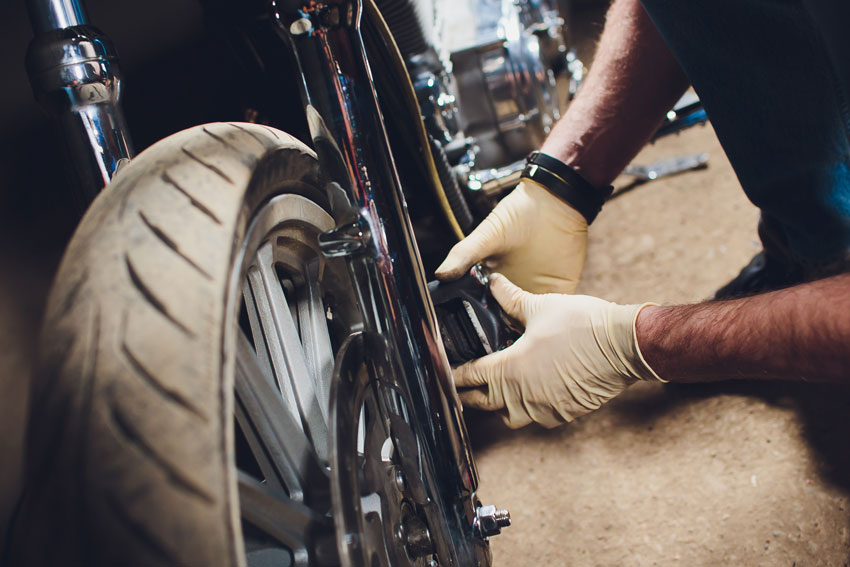 Is there a way to find out if my motorcycle has any defects?
Usually, yes. If you are a motorcycle rider, keep up with any safety recalls from both your manufacturer and the NHTSAsiteby doing a search periodically. If there is a manufacturer recall, you should receive a notice via mail and/or email. Be aware that it is your responsibility to respond to any recalls in a timely manner.
But your motorcycle may have a defect that isn't covered by a recall. It can be something that's specific to your particular motorcycle. Sticking to your motorcycle's regular maintenance schedule could help uncover any defects, but that isn't always the case. If the worst happens and you're injured in an accident due to a defect in your motorcycle that you were unaware of, you can sue those responsible.
Who exactly will I be suing if I'm injured due to a defective motorcycle?
Various parties can be at fault for your defective motorcycle accident injuries. These can include:
The motorcycle manufacturer
The tire maker
A manufacturing company that provided parts
The company that designed the motorcycle
Those responsible have breached their obligation to provide consumers with safe, trustworthy motorcycles. The Dominguez Firm has an in-house team of investigators and experts who can piece together which party or parties caused your motorcycle to fail. Their findings may lead to multiple defendants being sued.
You'd be filing what's known as a product liability claim. This area of personal injury law makes sure those who design, make and/or distribute defective products pay for any injuries or deaths caused by their defective products.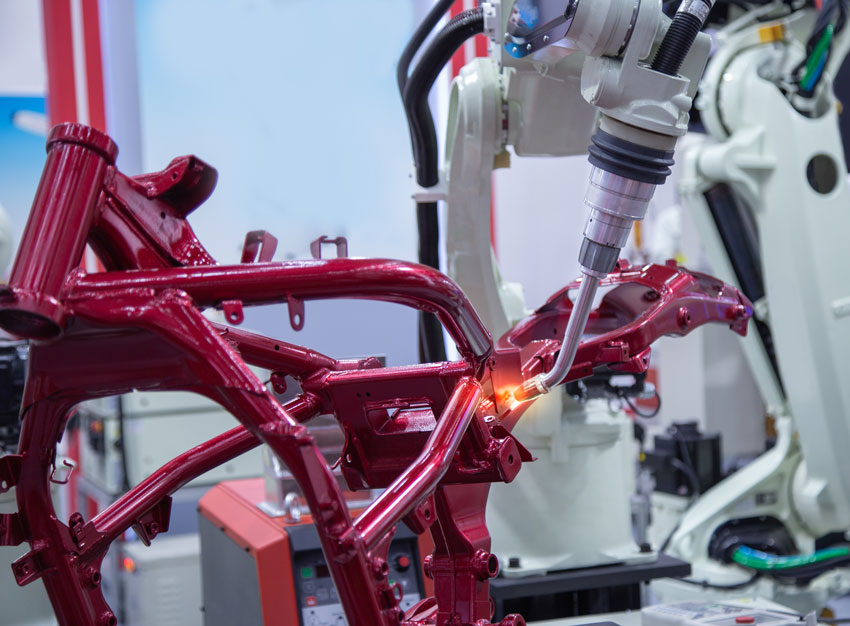 What are some common motorcycle defects?
Any part of your motorcycle can be defective, but some defects are more common. These can include:
Cracked frame – Motorcycle frames are designed to tolerate regular riding conditions. But when a frame is defective, small cracks can appear prematurely. That shouldn't happen and could lead to dangerous structural problems or rust to internal parts exposed by the cracks.
Defective engine – A defective engine can cause a motorcycle to suddenly stop or sputter for no apparent reason. The dangers are compounded if the motorcycle rider finds themselves on a highway where traffic is traveling at high speeds.
Defective tires – Stability is key for any motorcycle. If your tires are defective, you risk swerving or worse, wiping out. There are instances where the manufacturer refuses to acknowledge there's a problem or issue a recall, even after multiple deaths. Such was the case with Goodyear Tires recently.
Problems with the fuel tank – This is as dangerous as it sounds. A gas tank that leaks could lead to serious burns to the rider or an explosion in an accident.
Design flaws – Motorcycle manufacturers don't always use common sense, or they sacrifice functionality for looks. Not making allowances for those who ride in the rain is one of the more extreme examples of a design flaw. Incredibly, that actually happened. Suzuki did not factor rainfall into the design of their SV325 motorcycle. That meant rainwater could leach into the spark plugs of one of the cylinders and stop the ignition!
Steering problems – Steering and handlebar problems can cause you to veer outside your lane, be unstable or worse, be unable to turn to avoid crashing into a vehicle.
Bad brakes – Brake failure is a nightmare scenario for any driver, let alone a motorcycle rider. In 2018, the NHTSA advised Harley Davidson to issue a voluntary safety recall for unresponsive brakes. Like Goodyear Tires, Harley Davidson initially did not want to admit there was a problem. They blamed consumers for not getting their brake fluid serviced as recommended. Ultimately, the manufacturer complied with the NHTSA request.
Should I try to deal with the insurance company directly first?
No. Even though the medical costs of a defective motorcycle accident can run into the hundreds of thousands and even millions of dollars, the insurance companies are not looking to pay out those kinds of settlements. Their adjusters are trained to try and talk you into accepting a lower compensation amount. Even worse, they might try to blame you for your motorcycle accident.
Your best option is to call the defective motorcycle accident attorneys at The Dominguez Firm right away. We will deal with the insurance companies and defense attorneys so you can take the time you need to concentrate on your recovery.
A loved one was killed in a defective motorcycle accident. Do I have any legal options?
Yes. If you are their next of kin, you have the right to file a wrongful death claim against those who contributed to a loved one's death. And while nothing can make up for what you went through, obtaining justice and compensation can help you and your family cope with your loss. It can also provide much-needed financial peace of mind during such a difficult time.
What makes defective motorcycle accident cases different?
Defective motorcycle accident cases can be complex and hard to prove. Unlike regular motorcycle or car accident cases, there might be multiple defendants. Not every attorney or law firm has the resources to handle that. The Dominguez Firm can. Our office has a team of experienced attorneys, in-house investigators, and a support staff of over 130 legal professionals ready to help.
Motorcycle accident injuries are almost always serious. Common injuries include broken bones, paralysis, brain and/or spinal cord injuries and serious burns. The medical costs involved can run into  hundreds of thousands of dollars. If the injuries are permanent, that can increase to millions of dollars in medical, rehabilitation and long-term care bills. You may also be left unable to work for weeks, months or ever again. We know the cost of a defective motorcycle accident case.
The Dominguez Firm has been successfully handling defective motorcycle accident cases for over 30 years. We know the inherent biases people have against motorcycle riders and how to combat them in a court of law. And if the defendants and insurance companies won't agree to the compensation you are legally entitled to, we are prepared to go to court. Going to court costs money, so not every lawyer or firm can do that.
Call The Dominguez Firm today for a free consultation
The Dominguez Firm is a nationally recognized law firm that has recovered over $750 million in multiple areas of personal injury law including car accidents, truck accidents, bicycle accidents and motorcycle accidents*. We offer free consultations at 800-818-1818. And you don't have to worry about the cost of hiring an attorney because we work on a contingency basis. That means no hidden fees or upfront costs. At the end of your case we receive a percentage of your final settlement or verdict. That percentage will be clearly stated in the client representation agreement you sign with us when you become our client. And in the unlikely event we're not able to recover anything for you, you owe us nothing. You win, or you don't pay! So don't wait, call us today.
My experience was good. They made sure to kept me in the loop and made sure to let me know what was going on the whole time. My mom has used other attorneys and this experience was beyond better. I would definitely recommend them!
— Ashley Magana
The attorneys were always available and answered my questions. I would recommend them to anyone. Zoe is the best!
— Janet Salazar
My experience with The Dominguez Firm and the attorneys was really good. They were very informative and always returned my calls.
— Jocelyn Gonzalez