The duty of police and law enforcement officers is to protect and serve the community. So much of police activity relies upon a firm foundation of trust between themselves and the people and communities with whom they work. And yet, many recent incidents of egregious police misconduct have thrust the integrity of some police officers into question, inspiring national protests and an active political movement demanding police reforms (ironically, in some cases generating even more cases of police misconduct.)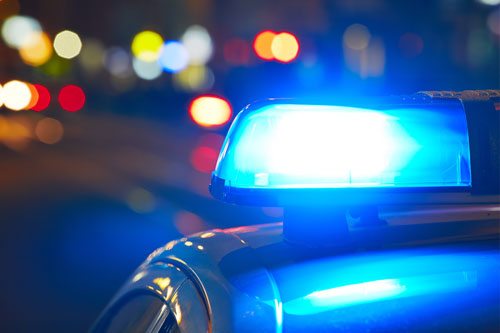 Police misconduct can take a variety of forms, from minor breaches of protocol to injury-causing excessive force and even wrongful death. The Dominguez Firm is currently representing a client who was a victim of repeated sexual assault at the hands of a CHP officer, an experience that can be humiliating, violating, and permanently traumatizing.
Police misconduct and excessive force constitute a violation of your civil rights. Even if you were involved in the commission of a crime, responding officers have a legal obligation to observe these rights, and must be brought to justice when they violate them. Here's what you should do if you are a victim of police misconduct.
What to do if you're a victim of police misconduct
Document and gather evidence at the scene
The miracle of modern technology means that most of us have one of the best deterrents or defenses against police misconduct in our pockets: most cell phones, even 'dumb phones,' are equipped with digital cameras that are ideal evidence-collecting devices. If you sense that a police officer with whom you are interacting is committing or may commit some form of misconduct, get ahead of the situation and begin recording the interaction. In some cases, this action will deter the officer from committing misconduct; however, in instances where they proceed with illegitimate behavior, getting the interaction on film will provide strong evidence in support of your case if it goes before a judge or jury. If you are unable to take a video recording, try to take a voice recording or, at the very least, take photographs of the scene, the officer, their badge number, or their vehicle (license plate or number) if possible.
In some cases, the officer themselves will have recorded the interaction on a body cam. However, even if the officer's body cam may support your claim of misconduct, this footage can be difficult to obtain. Although California is known for being quite progressive, the state has had difficulty forcing greater transparency among police departments and has been unable to enact effective legislation especially around the publication of body cam footage. A strong police misconduct or civil rights attorney may be able to obtain the footage through the proper legal channels.
If there were any witnesses to the incident, be sure to get their contact information, including their full name, phone number, email address, or street address. You may need them to testify on your behalf if you decide to file a police misconduct lawsuit.
If you were injured, seek medical attention
Even if your injuries appear minor, seeking formal medical attention may provide pivotal evidence for a future police misconduct lawsuit. Be sure to keep copies of all documentation provided by your medical provider, including test results, photographs, diagnostic notes, and medical bills. Some injuries take several days to manifest. If you are experiencing any new symptoms that you suspect may be associated with your police misconduct incident, for example bruising, swelling, or headaches, return to your doctor for a follow-up.
Hire a personal injury lawyer
Police misconduct cases can be extremely complicated and incredibly sensitive. Police are represented by unions that can be aggressive in defending officers, even if they have demonstrably done wrong. If you have been the victim of police misconduct, you absolutely must hire an experienced attorney. The police misconduct lawyers at The Dominguez Firm will meet their defense with equally aggressive advocacy on your behalf and will fight hard for the compensation that you deserve. Our award-winning firm will ensure that you are made whole, and that the offending officer is brought to justice. Call our offices today to find out how we can help you at 800-818-1818.
My experience was good. They made sure to kept me in the loop and made sure to let me know what was going on the whole time. My mom has used other attorneys and this experience was beyond better. I would definitely recommend them!
— Ashley Magana
The attorneys were always available and answered my questions. I would recommend them to anyone. Zoe is the best!
— Janet Salazar
My experience with The Dominguez Firm and the attorneys was really good. They were very informative and always returned my calls.
— Jocelyn Gonzalez