You're driving down the highway, paying attention to the road and other drivers when all of a sudden someone changes lanes right in front of you without signaling. Or you're on a side street and a child runs into the road or a bicyclist blows through a stop sign unexpectedly. In either scenario, you are forced to swerve to avoid a collision and you crash – what now?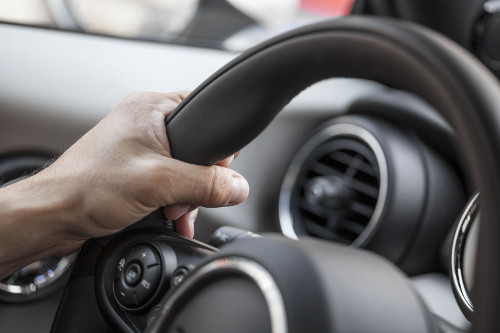 In California and other states, when swerving causes you to crash, it is known to insurance companies as a "non-contact, single car accident" or a "phantom driver accident" because no one hit you and, in many cases, the other driver didn't stop.
If you're involved in a swerving crash here in Greater Los Angeles, here are some things you can do to try to protect your rights:
Get the other driver's license plate number and/or a description of the vehicle (make, model, color, older/newer)
Find witnesses and get their information if possible
Call and report the accident to the police immediately and wait for them
Make sure the police speak with witnesses and insist on police finding the other vehicle
Seek immediate medical attention
These are very complex legal cases that will certainly necessitate an experienced Los Angeles auto accident lawyer in your corner to help you navigate your options. For example, if the other vehicle stops and they admit fault, your auto injury lawyer may be able to make a personal injury claim through their car insurance. If the other vehicle vanishes, which happens more times than not, then, depending on your insurance policy, you may be able to recover under your own "uninsured motorist" part of your policy. The major hurdle to this is the "no physical contact" rule under Insurance Code 11580.2, which essentially bars uninsured motorist claims when the other vehicle does not physically touch your car.
As you can see, these types of cases are often uphill, complex battles. By engaging a powerhouse law firm with aggressive auto injury lawyers here in Los Angeles, you can rest assured we will work tirelessly to fight for you and to investigate all aspects of your case to seek redress for your wrong.
The Dominguez Firm has experienced auto accident lawyers to assist and get you the maximum compensation you deserve. If there is no recovery, there is no fee! Call now for a free consultation at 800-818-1818.
My experience was good. They made sure to kept me in the loop and made sure to let me know what was going on the whole time. My mom has used other attorneys and this experience was beyond better. I would definitely recommend them!
— Ashley Magana
The attorneys were always available and answered my questions. I would recommend them to anyone. Zoe is the best!
— Janet Salazar
My experience with The Dominguez Firm and the attorneys was really good. They were very informative and always returned my calls.
— Jocelyn Gonzalez