When the Los Angeles Lakers' starting point-guard isn't performing or the Dodgers' closer isn't finishing off wins, it's usually time for a change. The same goes for you and your Los Angeles auto injury lawyer if they aren't doing their job.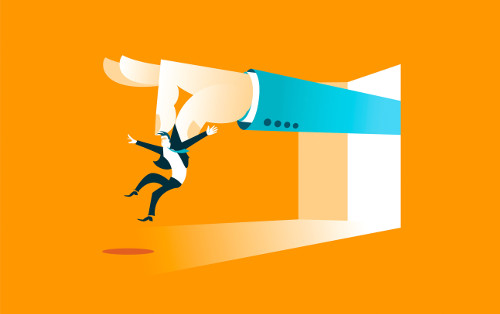 Your Los Angeles personal injury lawyer, much like your medical providers, is a tool in your rehabilitation and recovery. After a car accident, when someone else's negligence or reckless conduct has caused you injury, you want the very best representation you can get. Having the right Los Angeles car injury lawyer will allow you to focus on recovering. Having a substandard lawyer isn't worth the risk as you have too much at stake financially and emotionally after an auto accident.
Five common scenarios when you should fire your auto accident lawyer include:
Incompetent (misses deadlines, hasn't done necessary work, lacks aggressive pursuit of justice)
Fails to communicate with you and to explain important events
Makes promises about results or deadlines and doesn't follow through
Lacks the sufficient resources, like staff and finances, to fully and aggressively fight for you
Treats you like a number instead of a person and lacks compassion and understanding
Hiring a New Lawyer
If you have to fire your lawyer, make sure you hire a new lawyer first. If you do that, a powerhouse law firm like The Dominguez Firm will handle everything else, which will include sending written notice of the termination of the relationship as well as a request for your entire file and any other pertinent documents and information your former lawyer may have. It's worth noting that your former lawyer may assert a lien on your case to try to recoup any reasonable costs and effort they put into the case. This is also something your new powerhouse law firm will handle for you and something that should not impact your case or your net recovery.
This process is a "substitution of attorneys". It is common, and a client has the right to substitute and change law firms.
If you're put in this unfortunate position, you don't have to put up with it. Engaging a proven winner to be on your team could make a huge difference in the outcome of your auto accident claim.
The Dominguez Firm is one of the top car injury law firms in California and has experienced car injury lawyers to assist and get you the compensation you deserve. If there is no recovery, there is no fee! Call now for a free consultation at 800-818-1818.
My experience was good. They made sure to kept me in the loop and made sure to let me know what was going on the whole time. My mom has used other attorneys and this experience was beyond better. I would definitely recommend them!
— Ashley Magana
The attorneys were always available and answered my questions. I would recommend them to anyone. Zoe is the best!
— Janet Salazar
My experience with The Dominguez Firm and the attorneys was really good. They were very informative and always returned my calls.
— Jocelyn Gonzalez