How To Pay Bills While Injury Case Is Pending
When you've been injured by someone's negligence in an accident, the last thing you need to worry about is paying your bills. Instead, you should be focusing on your recovery and getting back to the person you were before someone's carelessness changed your life.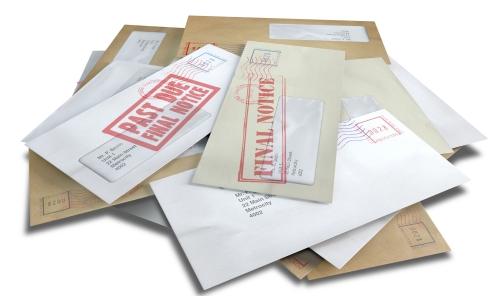 Now, what can be even more maddening about the whole situation is that the at-fault party will most likely refuse to pay you for your injuries or your bills until a personal injury attorney files a personal injury lawsuit and forces them to take responsibility.
Who Can I Turn To?
The bills and costs you will likely incur include all of your regular life bills, such as rent/mortgage, car payments, cell phone, utilities, and any others you may have as well as your medical bills, transportation costs, and the cost of litigating your injury accident lawsuit.
So how do you pay these bills while your case is pending? It'd be great to wave a magic wand and stop all of your obligations until your lawsuit is done, but it simply doesn't work that way. It is a scary place to be, but that is why hiring a proven accident injury law firm is essential to keeping your life in order.
The Dominguez Firm is a powerhouse firm that has been in business for 30 years in the Greater Los Angeles that not only has a team of great personal injury lawyers to fight for you, but we also have the resources to litigate your case at no upfront costs or fees to you.
In some cases, we may be able to provide an advance to you to help with your life's costs as well. Additionally, we also have a large team and staff that can help in your transportation needs.
Moreover, because of our outstanding reputation in the community, we often work with medical professionals and personal loan companies that will lend you money using your case as a lien. These are known as medical liens and lawsuit settlement loans in which these companies provide the financial support to you during your case and are repaid when your case is resolved, whether through settlement or trial.
If you've been injured in an accident, auto or otherwise, please do not hesitate to call us for a free consultation at 800-818-1818. We are not only expert accident injury lawyers that will fight to get you the compensation and justice you deserve, but we are also compassionate and empathetic to your needs and will do everything in our power to make sure you are as comfortable as possible throughout the entire process