5 Safe Driving Tips For Pregnant Women
Learn how to drive safely if you're pregnant and what to do if you are involved in a car crash. Pregnancy brings joy and anticipation of your new child to come.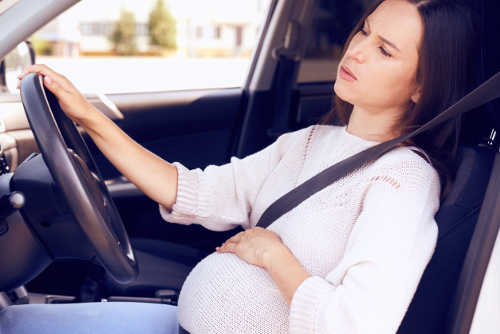 You may already be planning a trip to Disneyland or a day at the beach in Santa Monica with your new family member. Pregnancy, however, also brings challenges. From having to outfit yourself with a new wardrobe to physical and emotional changes; pregnancy is a study in adaptation, and to stay safe and healthy, pregnant women who drive must also adapt.
Studies have shown that women who are pregnant are more likely to get into crashes. Driving in your 2nd trimester is comparable to driving with sleep apnea.
Driving While Pregnant
Make sure you feel okay to drive (beware of fatigue, nausea, or lack of focus)
Limit distractions (avoid bad weather, put phone away, and loud radio)
On longer trips, take frequent breaks
Consider having someone else drive
Sit farther away from the steering wheel and tilt the steering wheel away from your breastbone
Advice for Pregnant Women Who Drive
Being pregnant changes your entire world and your body. You don't move around as easily. your focus can be off, and you can succumb to nausea at a moment's notice. Perception and reaction times can often be out of whack. Even more, you may be more likely to be distracted, especially if you have other kids in your car that are misbehaving. Moreover, in addition to worrying about yourself and your precious cargo, you also have to worry about other drivers who are often speeding or distracted by texting, eating, or talking on their cellphone.
Injured While Driving Pregnant
If you and your unborn child are involved in an accident, it can be a very scary and traumatizing event no matter the severity of the accident. After a car wreck, you should always seek immediate medical treatment for you and your unborn child. After that you should engage a powerhouse law firm with award-winning Los Angeles car injury lawyers who will work tirelessly to maximize your recovery.
The Dominguez Firm has experienced auto accident lawyers with multi-million dollar verdicts and settlements in vehicle accident cases to assist and get you the compensation you deserve. If there is no recovery, there is no fee! Call now for a free consultation at at 800-818-1818.