15 Questions To Ask a Personal Injury Lawyer
When you or a loved one has been injured in a car, motorcycle, work site, slip or trip and fall, or any other type of accident, you're whole world is thrown upside down. It's a life changing event and you must make many difficult decisions often very fast.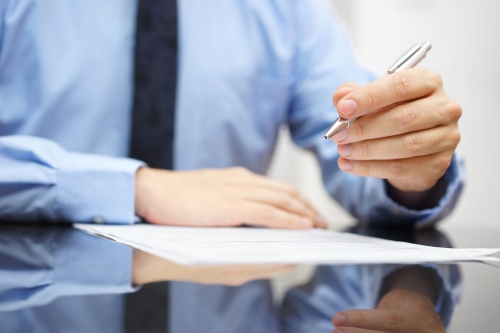 One of the most critical decision you'll have to make after being involved in one of these accidents is choosing the right personal injury lawyer in the Greater Los Angeles area to represent you or your loved one. When accidents happen it's often because someone was negligent and therefore at fault. Not only will the right lawyer fight for you to get the justice and compensation you deserve, but the right attorney can also help you with a lot more.
Don't be afraid to ask these questions
When making the crucial choice of which attorneys you should trust with your case and your well-being, don't be afraid to ask potential personal injury lawyers in the Greater Los Angeles area any or all of the following 15 questions before you decide on who to hire:
How long has your firm been practicing personal injury law in Los Angeles?
Do you have the resources (monetary and personnel) to fight powerful insurance companies?
How many lawyers does your firm have and how many will be working on my case?
Do you have attorneys in house that will take my case to trial if my case does not settle?
Do you have any record breaking results at trial? (What's the biggest verdict you've achieved at trial?)
In addition to handling my case, what other services does your law firm offer?
If I don't have, cannot find, and/or cannot afford a doctor, will you help me get the care I need to get better?
What are you fees and do I have to pay anything if my case does not result in a recovery?
Do you have the staff to make sure my case is efficiently handled and with care so that I won't just be another file?
If I'm unable to drive because of my injury or injuries, will you help me with transportation so I can get to my health care appointments?
How many of your attorneys have won top attorney awards?
Do you have bilingual staff if English is not my first language?
How often will I be hearing from you and/or your staff during the pendency of my case?
How much has your firm recovered in total?
Will you put me first and do everything in your power to fight for me?
Schedule an interview with us
We just listed the 15 most important questions to ask a Los Angeles personal injury lawyer to make sure you get the best representation possible. If you ask these questions and have any doubts or reservations based on the answers you are receiving, then it might not be a right fit. Give us a call today for a free consultation at 800-818-1818 and we'll be happy to answer these questions and any more you may have.