The Dominguez Firm Responds to the Coronavirus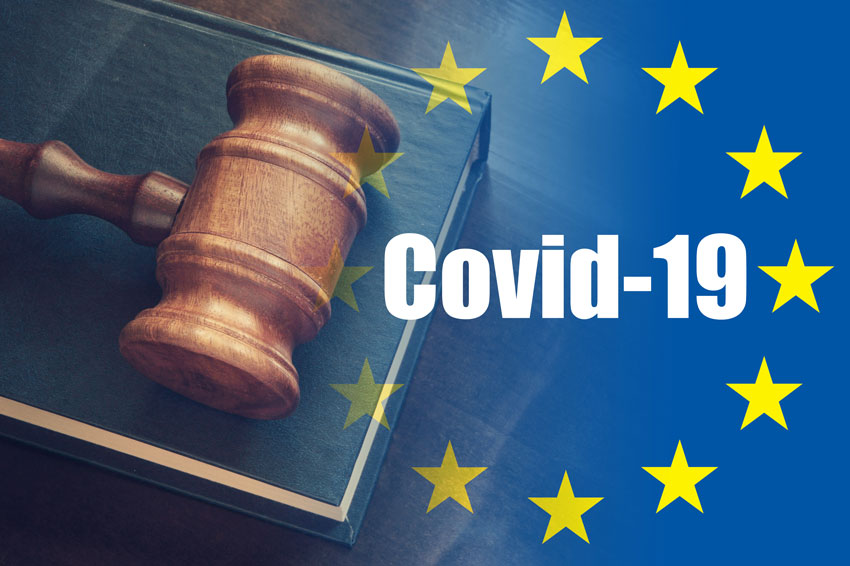 Everyone has been impacted by the continuing coronavirus crisis. We continue to dutifully and zealously work remotely on behalf of the injured, as per government Stay at Home pandemic mandates, and rest assured, The Dominguez Firm is still available to help you. Below you'll find more information and links to legal topics related to the coronavirus (also known as COVID-19).
The Dominguez Firm is Still Here for You
For those looking to consult a new case, you can still contact us at 800-818-1818 for a free and confidential consultation from the comfort and safety of your own home. While our everyday lives have changed, accidents and employment-related problems still happen. There's no need to wait. We are here to take your call 24 hours a day, 7 days a week. And as always, if there is no recovery, there is no fee.
Waiting weeks or even months to consult your accident injury or work-related problem can negatively impact your case. Vital evidence can be lost and details of what happened can become less clear. Defense attorneys will jump on any contradictions or missing pieces. Insurance companies, already hurting due to the pandemic will do the same. By helping you start the process as close to the date of the incident(s) as possible, these problems can be avoided.
Additionally, The Dominguez Firm is signing up new clients through the use of electronic signatures. You can review and sign any required documents safely without having to allow anyone into your home. E-signatures are safe, legally binding documents.
You can refer to the bottom of our FAQ page for more information on how we are continuing to assist new clients during this pandemic. In short, there is no reason to delay the start of your claim.
We Continue Working on all Existing Cases
Existing clients should know that The Dominguez Firm legal staff and attorneys continue to work on current cases uninterrupted. Insurance companies are still required to review and pay claims. And while state and municipal courts have severely curtailed operations, they are still accepting filings.
This proactive approach will benefit our clients greatly when California's legal system begins to return to normal.
Questions about Coronavirus and Employment Law
California's entire workforce has been impacted by the coronavirus pandemic. From layoffs to questions about workplace safety, The Dominguez Firm answers your coronavirus-employment related questions here. Our employment law attorneys have been closely monitoring this crisis as it relates to worker's rights and are ready to assist you.
If you have been laid off, fired, or are dealing with a workplace issue related to the coronavirus or anything else, don't hesitate to reach out to us.
The Dominguez Firm: Serving the Community for Over 30 Years
The Dominguez Firm has been proudly serving the community for over 30 years. And if there is one constant during these unprecedented times is that we continue to be here for those who need us. For a free and confidential consultation, call us at 800-818-1818. And we promise: if there is no recovery, there is no fee!