The Dominguez Firm is Thrilled to Announce Sarah Longalong as its Fall 2023 Legal Scholar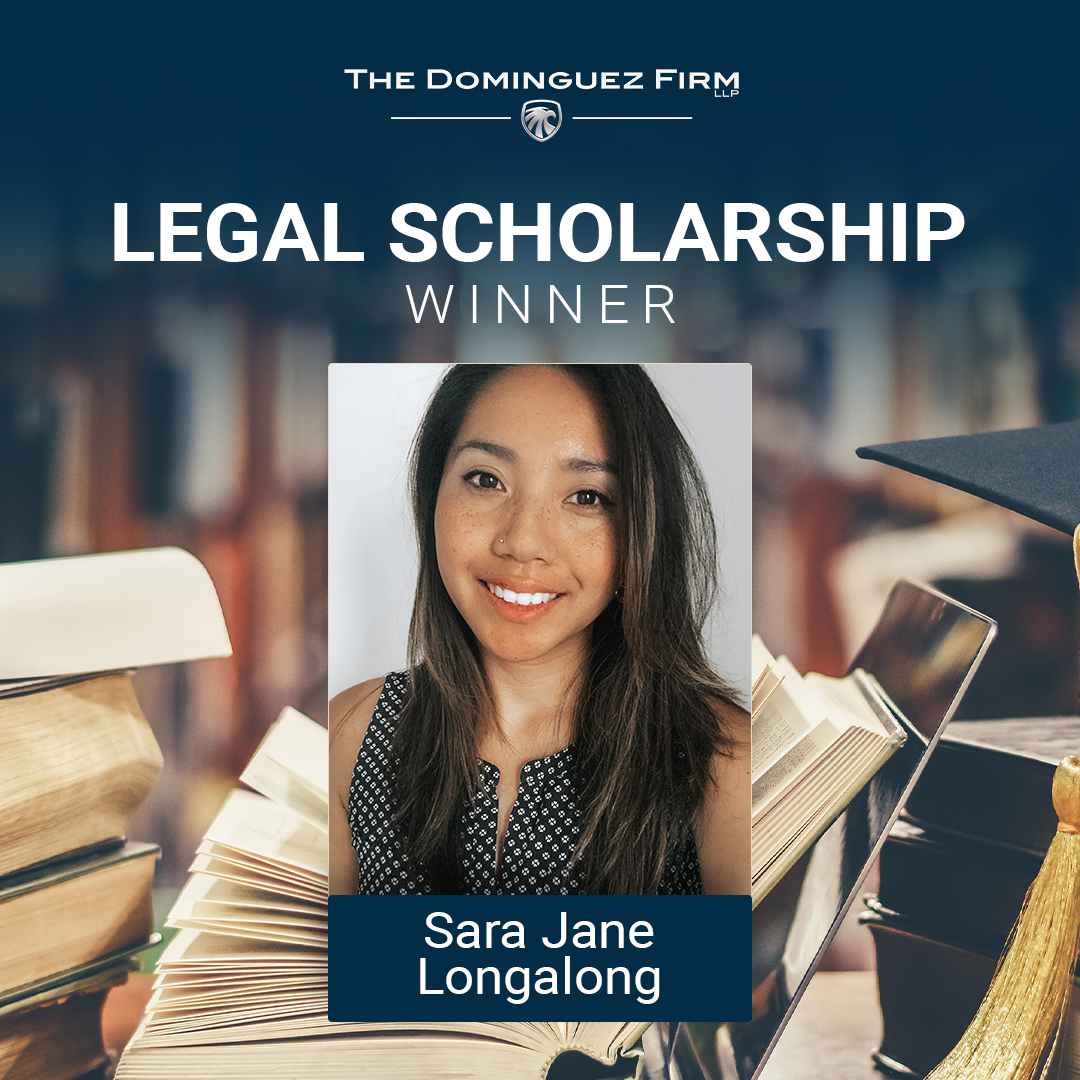 The Dominguez Firm is excited to select Sarah Longalong as the recipient of its Legal Scholarship for the fall of 2023. Currently a student at Southwestern Law School, Sarah's journey is a testament to her determination and commitment to justice, making her an exceptional choice for this honor.
Sarah's initial encounter with the legal system was a deeply personal one and helped shape her perspective on the transformative power of law. As a teenager, she experienced the devastating separation of her family due to immigration issues. Because of the hardships she and her family endured, Sarah became determined to champion the cause of justice and equity through the law. "With the incredible help of this scholarship, I can step towards a career centered in holistic advocacy for my community. As I near the end of my law school journey, this scholarship not only reduces my financial burden, but allows me to focus on my education and prepare for the bar," she stated.
Sarah's involvement with the Los Angeles City Attorney's Office and her contributions to several mentorship programs at Southwestern demonstrate her proactive approach to addressing social issues. Through mentorship and leadership roles, she fosters inclusivity within her law school community, creating a nurturing environment for aspiring legal professionals of all backgrounds. Sarah's activism promoting equitable representation and access to law exemplifies The Dominguez Firm's values. The firm is excited to recognize her accomplishments and potential to create positive change within the legal sector and society overall.
Attorney J.J. Dominguez, Founder and CEO of The Dominguez Firm knows firsthand the financial and emotional challenges law school students from underrepresented communities face. Like Sarah, he was the first in his family to pursue a career as a lawyer. Attorney Dominguez has established the Collegiate and Legal Scholarships as a testaments to his unwavering commitment to leveling the playing field for all.
As we celebrate Sarah Longalong's accomplishments, we at The Dominguez Firm are honored to recognize her with this scholarship. Her unwavering commitment to justice, dedication to her community, and pursuit of equitable representation align seamlessly with our firm's values. We know her journey will continue to inspire and uplift those around her, and we are excited to witness the positive influence she will have.
If you would like to apply for our 2024 Spring Collegiate or Legal Scholarships, we encourage you to visit our scholarship page. For those that did apply for the fall 2023 scholarships, thank you. We were humbled by the record number of applications we received. Furthermore, rest assured that The Dominguez Firm is committed to continuing its tradition of fostering higher education for promising students looking to make a difference.
The Dominguez Firm is a powerhouse personal injury law firm that has been helping clients for over 30 years. For a free consultation, call 800-818-1818 today. Available 24/7.