The Dominguez Firm Congratulates Its Fall 2022 Legal Scholarship Winner Esma Karakas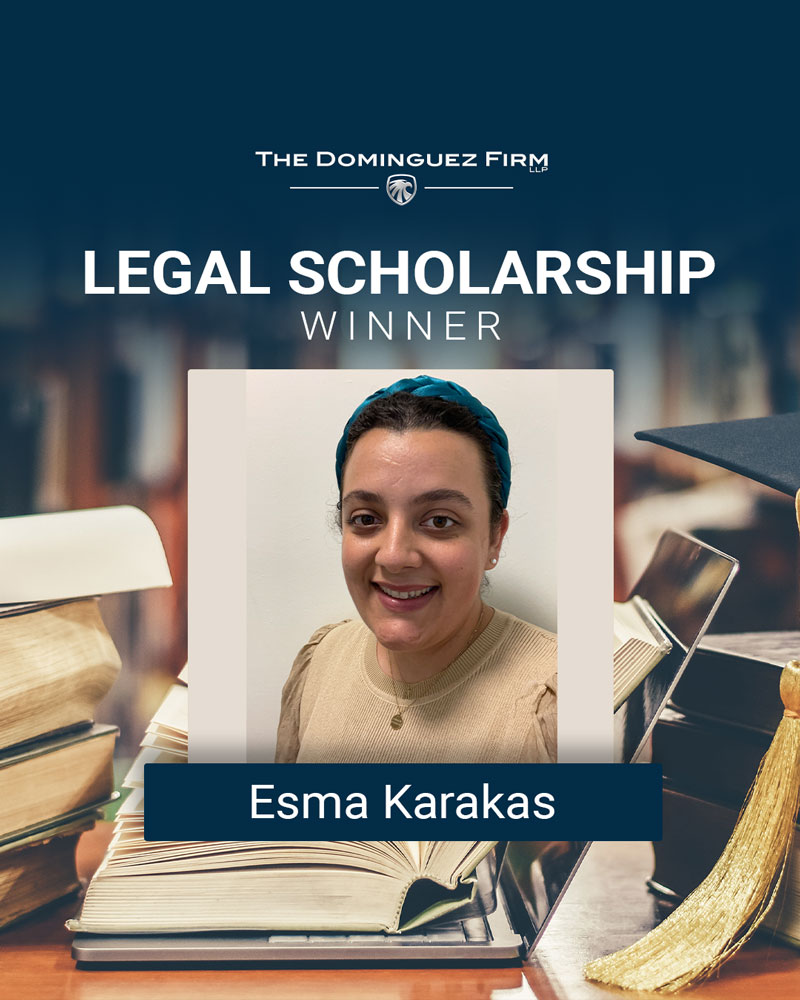 The Dominguez Firm is happy to announce that Esma Karakas is the recipient of its Fall 2022 Legal Scholarship. This biannual scholarship is given to promising law school students who are looking to effect change in their communities and for society as a whole through the legal profession.
The events of the last two years have made it even harder for many to seek a higher education. For that reason, J.J. Dominguez, the CEO and Managing Partner of The Dominguez Firm is committed to making sure these exceptional students received the financial support they need to continue their studies regardless of the current situation.
Arriving in the United States as a 19-year-old immigrant, Esma Karakas settled in St. Louis where she noticed a lack of resources for immigrants, especially those escaping political violence. This often led to a feeling of isolation for these newcomers, particularly among Muslim women such as herself.
Esma quickly got to work advocating for her community. Among her many accomplishments was organizing a safe space where immigrant women could seek assistance with everything from pursuing their academic goals to accessing subsidized day care. Her efforts caught the attention of city leaders who officially recognized Esma and the positive impact she has had on her new hometown.
"I am beyond thrilled to be chosen for the Dominguez Firm Legal Scholarship. I had to navigate systems and structures that made it very difficult for me to attend school as an asylum seeker. As I start law school, I know this scholarship will give me the opportunity to better focus on my legal education by helping me financially and by reminding me that I should be proud of everything I have accomplished over the years," Esma stated.
We congratulate Esma on this achievement and wish her all the best in her career as a lawyer!
The Dominguez Firm is a powerhouse personal injury and employment law firm that has been helping clients for over 30 years. The firm's award-winning attorneys have recovered over $1 billion* for deserving clients with a focus on outstanding customer service. For a free consultation, call 800-818-1818. Available 24/7.