The Dominguez Firm and the Coronavirus Crisis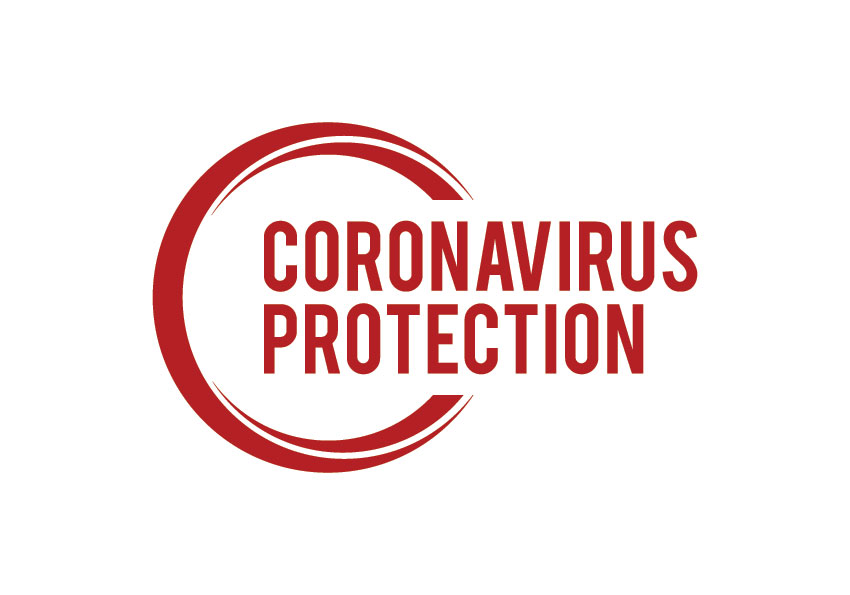 The Dominguez Firm has been actively monitoring the fast-changing Coronavirus crisis. Your health and safety are our first priority. For that reason, we will be handling all legal matters remotely for the time being. This does not affect our ability to help those in need of our services or our existing clients. We are continuing to sign up new clients and are actively working on all current cases.
Those looking to consult a case can continue calling us at 1-800-818-1818 for a free and confidential consultation 24 hours a day, 7 days a week. We know that despite current events, accidents and workplace issues are still happening. There is no need to wait. All consultations can be done over the phone. If we can help, we have the option to sign up new clients electronically, using e-signature in the comfort and safety of your home. This eliminates the need for a face to face meeting with one of our investigators. E-signature documents are safe and have the same legal standing as a document signed in person.
For existing clients, we know it can be stressful to have an active claim right now. Our case managers/paralegals are available to provide updates and answer your questions via phone and email. Please do not hesitate to reach out to them.
The Dominguez Firm is aware of the uncertainty surrounding this unprecedented situation. We have taken numerous precautions to make sure we continue to operate smoothly while still following best practices. This includes having our entire legal staff and attorneys working remotely from home as we comply with all city and state directives.
Rest assured that The Dominguez Firm has the resources, cutting edge technology and dedicated staff needed to continue assisting you during this crisis. We are ready to provide you with unparalleled legal services without any interruptions.
On behalf of all of us at The Dominguez Firm, stay safe and know we are here for you.
For additional questions, please refer to our Frequently Asked Questions.
---
Dominguez Firm y la Crisis del Coronavirus
Domínguez Firm ha estado activamente monitoreando la cambiante crisis del Coronavirus. Su salud y seguridad son nuestra primera prioridad. Por esa razón, manejaremos todos nuestros asuntos legales de forma remota por el momento. Esto no afecta nuestra capacidad de ayudar a aquellos que necesitan nuestros servicios o a nuestros clientes existentes. Continuamos ayudando a clientes nuevos y estamos trabajando activamente en todos los casos actuales.
Aquellos que deseen consultar un caso pueden continuar llamándonos al 1 800-818-1818 para una consulta gratis y confidencial las 24 horas del día, los 7 días de la semana. Sabemos que a pesar de los acontecimientos actuales, los accidentes y los problemas en el lugar de trabajo siguen ocurriendo. No hay necesidad de esperar. Todas las consultas se pueden hacer por teléfono. Si podemos ayudar, tenemos la opción de inscribir nuevos clientes electrónicamente, utilizando una firma electrónica (e-signature en inglés) en la comodidad y seguridad de su hogar. Esto elimina la necesidad de una reunión cara a cara con uno de nuestros investigadores. Los documentos ejecutados con firmas electrónicas son seguros y tienen el mismo peso legal que un documento firmado en persona.
Para nuestros clientes actuales, sabemos que tener un reclamo ahora mismo es estresante. Nuestros administradores de casos y paralegales están disponibles para ofrecerle actualizaciones sobre su caso y contestar cualquier pregunta que tenga a través del teléfono o email. Por favor, no dude en ponerse en contacto con ellos.
Dominguez Firm está consciente de la incertidumbre que rodea esta situación sin precedentes. Hemos tomado numerosas precauciones para asegurarnos de continuar funcionando sin problemas mientras seguimos observando buenas prácticas. Esto incluye tener a todo nuestro personal legal y abogados trabajando digitalmente desde sus hogares para cumplir con todas las directivas de la ciudad y el estado.
Tenga la seguridad de que Dominguez Firm tiene los recursos, la más moderna tecnología y el personal dedicado que necesita para continuar ayudándolo durante esta crisis. Estamos listos para brindarle servicios legales incomparables sin interrupciones.
En nombre de todos nosotros en Dominguez Firm, manténgase seguro y sepa que estamos aquí para ayudarlo.