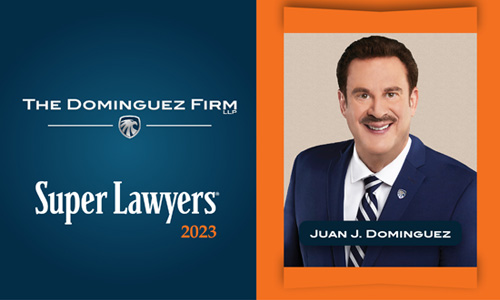 Attorney Juan J. Dominguez, the Founder and CEO of The Dominguez Firm has once again been named to the 2023 Super Lawyers® list for excellence in the areas of personal injury, workers' compensation and employment law in Southern California. This marks his 9th straight appearance on the list and his 14th overall. In 1987 Attorney…
My experience was good. They made sure to kept me in the loop and made sure to let me know what was going on the whole time. My mom has used other attorneys and this experience was beyond better. I would definitely recommend them!
— Ashley Magana
The attorneys were always available and answered my questions. I would recommend them to anyone. Zoe is the best!
— Janet Salazar
My experience with The Dominguez Firm and the attorneys was really good. They were very informative and always returned my calls.
— Jocelyn Gonzalez