How to Get Justice After Being Injured by a Drunk Driver
Being injured by a drunk driver is one of the gravest injustices you can experience. In addition to the physical and emotional injuries, being injured by someone who lacks the respect and consideration for others and decides to drive while intoxicated adds another layer of pain.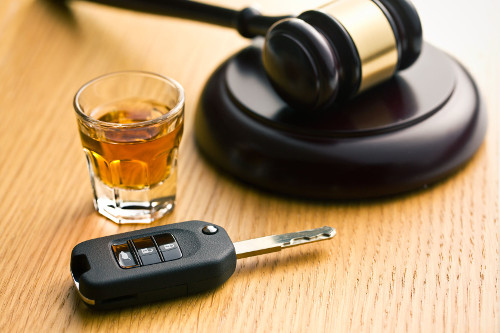 The problem is that if you're injured by a drunk driver, especially severely, your injuries stay with you for a lifetime and the person who hurt you often gets a slap on the wrist. How is it possible to get justice after such an accident?
The most straightforward answer is that you need to engage a powerhouse law firm with the resources, reputation, staff, and aggressive lawyers to fight for your rights and dignity. The Dominguez Firm has over 30 years of experience helping the victims of car accidents, including drunk driving accidents, heal from the physical and emotional wreckage.
Criminal versus Civil
When seeking justice after being injured by a drunk driver, it's important to understand the difference between the criminal justice system and the civil justice system. The two systems are very different, separate, and distinct.
Criminal justice is all about the State of California enforcing its laws to protect society at large. This is why criminal charges are always phrased as, "The People versus so and so." In a criminal case, you may have to testify against the drunk driver or help investigators, but not likely much more than that. When a criminal pleads guilty or is convicted, it provides a certain amount of justice for you, the victim. Aside from the possibility of a nominal "victim restitution" payment, however, the criminal justice system will not compensate you for your past and future expenses and losses.
To be "made whole," and receive your own, personal justice, you must enforce your rights in the civil justice system, which is all about compensating victims for the emotional and physical injuries and other damages that someone causes you. The Dominguez Firm has over 30 years fighting for individuals so that they are secure in their financial needs after an accident, whether drunk driving related or not.
The Dominguez Firm has experienced award-winning lawyers to assist and get you the compensation you deserve. If there is no recovery, there is no fee! Call now for a free consultation at 800-818-1818.